Bima Mela 2020 In Khulna - Smart Insurance Card and BikeBD T-shirts!
Published On 20-Jan-2020 04:51pm , By Raihan Opu
Bima Mela 2020 is coming to Khulna! Bima Mela or Insurance Festival is an event that takes place every year, and this year, the people of Khulna are going to get benefited from this amazing event!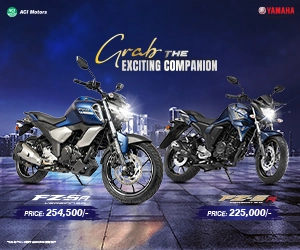 Bima Mela 2020 - Event Details
Insurance is a word we all are really familiar with. Whether we ride a bike or a car, or own valuable properties, we need to have insurance for that. And this Bima Mela 2020 is going to be a program where people will gain more knowledge about insurances, and get to do various types of insurances without any hassles.
This event will be taking place on 24th and 25th January at Circuit House Field, Khulna. The program will start at 09:00 AM and will go on till 09:00 PM at night. In the Bima Mela, there will be various activities, including some really interesting ones from Nitol Insurance and Team BikeBD!
Nitol Insurance At Bima Mela 2020
Nitol Insurance is offering so much in the upcoming event. They will provide on spot quick insurance for cars and motorcycles, and moreover, anyone who does insurance from their stall in the event will get smart insurance card!The First 50 People to do motorcycle insurance from Nitol Insurance stall at Bima Mela 2020 will get "Proud To Be A Bangladeshi Biker" t-shirt as a gift! Also, after doing insurance from the Nitol Insurance stall at Bima Mela, the customer will get the chance to play a game like the digital wheel of fortune, from where they can win attractive prizes! Also, people can know more about health insurance, accident insurance, and more in this great event! Nitol Insurance Ltd. is one of the leading insurance providers in Bangladesh, especially in Motorcycle and Car Insurance. They have an online insurance facility where anyone from any corner of the country can do insurance of their motor vehicle.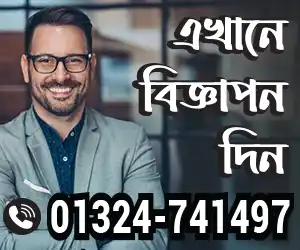 Team BikeBD At Bima Mela 2020
Team BikeBD is going to attend this event to meet and greet with the amazing Bikers of Khulna! We will have a little get together with fellow bikers and well-wishers and with all BikeBD members from the region. We will also be distributing BikeBD stickers among everyone, so don't forget to join us at the Bima Mela 2020!
To see the details All Bike price in Bangladesh and All showroom near you visit BikeBD.Com. Stay with us for more update motorcycle news.
Creating a value of life isn't easy. But creating life valuable is easy. So I tried to creating value and make an impact. I like to work in a team that is cooperative and helpful. I like to share my knowledge and skills for the betterment of the company. Always find out the opportunities and use in a proper way.
You might also be interested in