GearX Introduces Bilmola Defender 2018 Helmets In Bangladesh
Published On 16-Aug-2018 12:22pm , By Ashik Mahmud
GearX Bangladesh the sole distributor of BILMOLA Helmet in Bangladesh will introduce new designs of Bilmola Defender 2018 next month in Bangladesh. GearX Currently has a wide range of Bilmola Helmets in Bangladesh.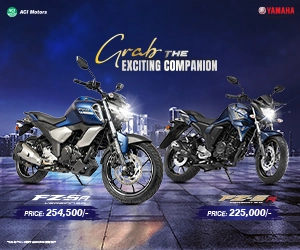 Current editions of Bilmola Helmets cost 7,900 BDT in Bangladesh. The 2018 Edition of Bilmola Defender will be priced at 8700 BDT. For the bikers who will do pre -booking before 31st August 2018 will get 700 BDT Discount & key ring as gift. Bimola Helmets are available at 4 outlets in Dhaka(Source). For more details call 01789111059. GearX Bangladesh – Main Showroom at North Paribag (60 Feet Road Mirpur).
<<<<< Click To See The BILMOLA Helmet In Bangladesh>>>>>
Bilmola Defender Helmets has the following features:
• Round shaped full face helmet. • Shell is made of extremely hard shock absorbing Polycarbonate. • I is made of multi density EPS that gives you extra ordinary safety and shock absorption capability. • Internal comfort padding is made of shrink resistant ultra soft comfort padding along with 3D contoured shape that fits any kind of head and gives you extra ordinary comfort and doesn't shrink after few days of use. • Defender glows in the dark that makes you visible at night from far away and this feature is not available even in highly expensive helmets.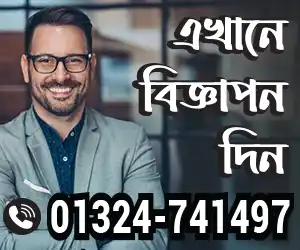 Also Read: Lifan KPS150 First Impression Review
See All Updated Motorcycle Prices Here
• Bilmola Defender is aerodynamically tested. • All the liners and comfort padding's are anti allergic, removable and washable that gives you flexibility. • Bilmola visor gives you anti reflective and Anti-UV protection visor that gives you crystal clear vision whether its day or night and the visor is enormously scratch resistant that gives you peace of mind. • Bilmola Defender has air channels inside EPS and comfort padding, as a result you get high air flow and cool temperature inside the helmet even during hot summer but without any extra noise. • Bilmola Defender comes with one complimentary high quality Iridium Visor. • Built in UV protected sun visor, so ride in the sun with assurance. • Weights only 1500 grams.
See All The Available Brands of Motorcycles In Bangladesh Here
Other then Bilmola Defender, GearX Bangladesh also has the following helmets in their line up: • Bilmola Eclipse – 5800 BDT • Bilmola Veloce – 6600 BDT • Bilmola Gravity – 7200 BDT • Riders Viper – 4600 BDT • Riders Vision – 3300 BDT
See Nearest Motorcycle Showroom Addresses To You
With the arrival of latest model helmets by Bilmola, we hope to see more world class helmet brands emerge in Bangladesh and bring exclusive helmets for all kinds of Bikers in Bangladesh. Helmet is a necessity for safety for the bikers also it also state style to the bikers. So always wear helmet while riding a motorcycle.
Published by Ashik Mahmud
You might also be interested in