Bikes At Dhaka International Trade Fair
Published On 15-Jan-2015 04:25pm , By Shuvo
Dhaka International Trade Fair is an annual held just beside Bangabandhu Conference Hall every year in January and this year is no different (Source). The event mostly consists of products of Bangladeshi companies followed by many foreign companies.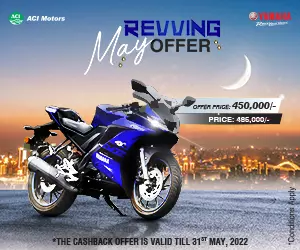 I don't like the crowd but for the interest of bikes, I went Dhaka International Trade Fair to see who among the two-wheeler companies attended the event.
Went there at 11:30 AM, parked the bike in the parking lot, there are few things I want to share, the parking fees is only 10 take but I would ask every bike who goes there to LOCK their bikes and also if possible try to carry the helmet with you if you leave your helmet to unlock it might be stolen.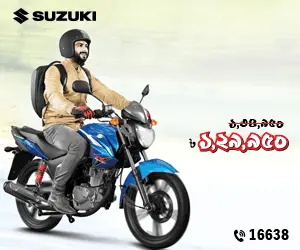 Entering the fair you will notice many stalls of many different things, there are even stalls of things I don't know why roaming the whole fair I come to notice that there are only 4 bikes stalls and here is the intro about them.
RUNNER AUTOMOBILES LTD
Runner Motorcycles are the manufacturer of RUNNER, DAYANG RUNNER & FREEDOM RUNNER motorcycles in Bangladesh, they also assemble LML Freedom bikes, they have 15 models in their hand but due to space they are only displaying 12 in the fair.
To be very honest the stall was one of the most beautiful in the whole fair, if you enter into their stall it was very tough to understand that it is a stall of a bike company from Bangladesh.
There are bikes hanging by wires from the ceiling, something you don't see in Bangladesh, they also displayed the spares of Runner AD80S to show the people the number of parts that goes to make that bike.
One of the most striking things in their stall is the new Bullet 100, a bikes which they believe will deliver better mileage then before and also with some cosmetic upgrade it does looks very beautiful.
We will TEST RIDE it and write a review on it next month. Then there is Duranto which is the least expensive bike in Bangladesh, a 80cc bike costing only 56,000 BDT!
Also Read: Hero Ignitor VS Hero Glamour Comparison Review
Runner motorcycle is giving 5000 take discount on every bike that is purchase from the fair, also Dutch Bangla Bank debit or credit card holder will get 7000 take discount on every bike.
Here are the price lists of RUNNER motorcycles. (THE PRICE GIVEN IS ONLY VALID FOR THE DHAKA TRADE FAIR).
[table id=97 /]

Mahindra Two Wheeler LTD.
The only Indian bikes company in the fair and yes they have a point to prove. Mahindra is a relatively new bike company in Bangladesh and they are doing everything in their gasp to find the market share in this part of the world.
They are showcasing 4 bikes and two scooters in the fair. One of the bike that is a bit interesting in this fair is Mahindra Arro, the bike is a bit old fashioned and are mainly targeted in rural area but it's design is very modern indeed.
They have only commuter bikes in their disposals, they all have 110cc under their belly and most of them have some attractive features which even Yamaha R15 V.2 don't have.
The new model which they displayed on the fair was CENTURO which has disc brake in the front & tubeless tyres but it doesn't have a digital speedometer.
[table id=98 /]

Jamuna Automobiles LTD
Jamuna Automobiles are new player in the market and they are branding their bikes as PEGASUS, & they have Ananta Jalil as their brand ambassador.
They have started with only four models; among them they have a touring bike which already became very popular in Bangladesh.
Walton Motorcycles
Probably the most disappointing company of all, every year they showcase new, beautiful design bikes but they never seem to come in the market. This year they are showcasing Fusion NX-125cc & Ranger 100cc.They still have their old models. Taking pictures of the bikes were restricted so we don't have any further picture of the bike or details.
Dhaka International Trade Fair also stalls for cycle, foods, and ice-cream. It is a very important fair for product display, but sadly no bigger names came into the fair, I wish to see bigger bike companies to come and display their bikes in the near future.
We have news that one of the above companies is getting a very good response from this fair.
FAQ - Frequently Ask Question:
1. Where did the Dhaka Bike Show happen?
Ans- International Convention City Bashundhara (ICCB)
2. When will the 6th Dhaka Bike Show will happen?
Ans- On 19-21 March 2020
3. Who is the organizer of this event?
Ans- CEMS-Global USA in association with CEMS Bangladesh. Related Article You May Like:
Read By Category:
You might also be interested in