Best Bikes In Bangladesh At 2014
Published On 31-Dec-2014 06:36am , By Shuvo
Hello everyone… as we all know that year 2014 is almost out of the back door and 2015 is knocking to in. Most of the people will look back what they've achieved and what they haven't. And most importantly, people are rating things of 2014. That's where I got the idea, why don't I do something like that which will help Bikers to buy Bikes in Bangladesh.
First of all, here I am choosing some bikes as the "Best" based on their quality and performance on 2014. And calling a bike best doesn't mean other bikes are worse. I am calling a bike "Best" only with my own views. Here you are always welcome to disagree. From my point of view a bike will be "Best" when it can fulfill all the needs of a certain owner. But here is also a concern that, different people have different needs & requirements. So here I chose the "Best" based on our common needs & average requirements.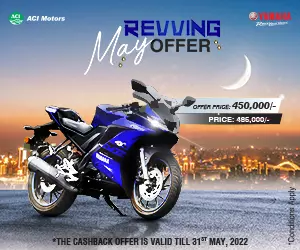 So, let's see what is the best or Five Top Rated Bike of 2014 in each class…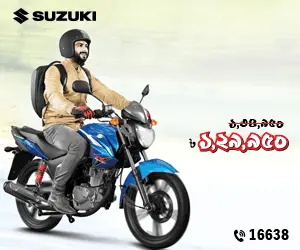 Best 50cc Bike of The Year
When someone visits shops/ showrooms to buy a 50cc bike, he doesn't get confused. Cause, there is no chance of confusion. There are very few choices on the 50cc segment. But, there still remains a little something like confusion, which one is better? Well, every 50cc bike available in Bangladesh gives excellent performance. All of them can fulfill one's common needs. But I think "Dayang DY50"can fulfill better.
Dayang DY50 is powered by a 49cc 4stroke air-cooled single cylinder petrol engine. It got a maximum power of 5.1BHP @ 8500RPM and a maximum torque of 4.8NM @ 6500RPM. It is also light weighted which is only 79KG. So in case of emergency or heavy traffic you can handle it very easily without someone's help. It has a ground clearance of 140mm, which is enough to ride freely in city and also in rural area. I don't think I need to talk about its mileage.
Because we all know that every 50cc bike gives an unbelievable mileage. In case of DY50, if you maintain every techniques and concern of mileage, you will definitely get 70-75+ km per liter. And believe it or not, it can click 70km/h on odo meter. Dayang DY50 fitted with drum brakes on both wheel and they are good enough considering the engine power & top speed. Like most other low-end bike it is a hassle free bike, so you don't need to pay much attention for it. But if you take a good care, it will definitely give you better performance than other bikes.
And another attraction is its price. The latest price of Dayanag DY50 is only BDT 72,000.
Great price, great mileage, good power, good braking, good speed, good build quality, hassle free, parts availability – those are the reason where Dayang DY50 is the best 50cc bike of the year in my view.
Best 80cc Bike of The Year
80cc is one of the most underrated segments in our country. Most of the people don't understand the value of this segment. But, many of us do. Hopefully there is little wide option for the 80cc segment than the 50cc. Most of the 80cc bike looks similar to the 50cc bikes where they look a little bigger. In 2014 we got some new choices for 80cc segment. But if in consideration of performance & quality "Honda CD80" is the bike where definitely I will go for. And here I will tag the "Best 80cc Bike".
I can remember the previous model of Honda CD80. One of my relatives bought it on '90, which was before my birth. Still that Japanese machine can beat any 100cc bike. But the fact is Japan doesn't make lower cc bikes anymore due to high labor cost. So Honda makes current CD80 models in their Pakistani plant and brings them in our country. Yes, some of you argue as it doesn't have the same quality as the Japanese CD80, but it still have the taste with a better quality than average Indian and Chinese Bikes.
Honda CD80 is not a dashing looking bike. But it got quite descent look. It is powered by a 79cc air-cooled single-cylinder 4 stroke engine. It ignites with only a kick start. Considering its capacity it got quite ready pickup & a good top speed of 80km/h. It really enhanced with a good quality engine and chassis in its class. Both brakes are drum type and quite good. One can always do zigzag with this without any effort. Like the previous version it is a hassle free bike too.
The Latest retail price of Honda CD80 is BDT 96,000. As an 80cc bike, the price is a bit high. But if we consider its quality & performance the price is quite OK. So here I can obviously say that, Honda CD80 is a best combo of price, quality and performance.
Best 100cc Bike of The Year
100cc segment is one of the most popular segments in our Country. Most of the bikers in rural area ride 100cc bikes. Most of the 100cc bike in the market is good enough. There are only some differences on their performance.
Usually, what we want from a 100cc bike are good mileage, good engine quality, good brakes, moderate top speed and availability of parts. Most of the bikes in 100cc can fulfill these needs. But the bike which can fulfill better is "Bajaj Discover 100".
Bajaj Discover 100 is a 100cc commuter bike. First of all, it looks better than all of the 100cc bikes. It got a muscular body along with a wide soft seat and with very strong chassis. It powered by 94cc air-cooled 4stroke engine with a maximum power of 7.7PS @ 7500RPM and a maximum torque of 7.85NM @ 5000RPM with 5 speed gear transmission. It got a 130mm drum brake on front and a 110mm drum brake in rear so it is comparatively a nice braking system.
You can load about 8 liters of fuel in its , so you don't bother to refuel everyday. It equipped with both Electric and Kick start. The ground clearance is 162mm and it weights about 115 kg. Though its acceleration is a bit slow for ensuring maximum fuel efficiency but it can click almost 95km/h. The most interesting part of the bike is the suspension. It got an excellent telescopic on front where the Discover 100 is the only bike in the market in 100cc class which has world class Nitrox suspension in the rear.
Discover 100 offers most comfort in the 100cc segment. The spare parts of Discover 100 are frequently available in every corner of Bangladesh and they are not expensive. The latest price of Bajaj Discover 100 is BDT 1,38,000. Though the price is a little bit higher than the other bikes but if we consider the features of the bike the price seem tolerable. So here I tagged Bajaj Discover 100 as the Best 100 Bikes of the Year which can address most of the common needs.
Best 125cc Bike of The Year
125cc is the segment for you if you are looking a combination of power with mileage. There are really some good bikes in this segment which can be used both for regular commuting and also short touring or even a little long tour. But where is the option and which is the best. Yes the best bike in 125cc segment is "Honda CB Shine".
Honda CB Shine is a 125cc commuter bike. It looks great considering the other bikes of the 125cc class. It got the trusted build quality under the giant brand Honda. It got a 124.6cc air-cooled 4stroke engine with maximum power of 10.3BHP @7500RPM and maximum torque of 10.9NM @5500RPM. It equipped with 4 speed transmission.
Honda CB Shine ensures a great mileage of 58kmpl in the city and almost 70kmpl on highway. And it can easily touch the top speed of 100km/h. CB Shine gives one of the best comfortable bikes in this segment with telescopic in front and 3 step spring loaded hydraulic shock absorber in rear. The braking of CB Shine is also perfected with 240mm disc brake in front wheel and 130mm drum brake in the rear wheel.
The latest price of Honda CB Shine is BDT 1,58,000. And I think this is the perfect price for a perfect commuter bike like CB Shine so Honda CB Shine is the bike to call as the best in segment in the year.
Best 150cc Bike of The Year
This is possibly the most popular segment in our country especially for young age riders. Every bike lover wants to own a 150cc engine these days. And this is the segment where the confusion starts. There are wider numbers of bike in this segment and every bike is with attractive features. So it is always difficult to choose the best in the crowd. But when I'm choosing the best, I'm damn sure most of you will agree with me. It is the mighty "Honda CB Trigger".
First of all, CB Trigger looks good, but there are other bikes which looks better. But when we skip the looks of other for sometime then you will see a Monster in CB Trigger, moreover its features are really unbeatable. There is nothing to say about the build quality and also the engine quality of Honda bikes. Those are always better than the best. Quality of Honda bikes are like a constant matter. CB Trigger is not out of that trend.
Click Here To Read the Honda CB Trigger Test Ride Review
Honda CB Trigger is powered by an air-cooled 4stroke engine of 149.2cc. It gives a very impressive maximum power of 14BHP @ 8500RPM and the maximum torque of 12.5NM @ 6500RPM along with 5 speed transmission. It featured for the best acceleration and top speed in segment while ensuring smooth & vibration free operation even while clocking the top. It fitted with a bulk fuel , capacity of 12 liter. But you don't need to worry about fuel because it gives a real mileage of 43+ kmpl in city and 48+ kmpl on highway.
It comes with both electric start and kicker. It equipped with telescopic in front and monoshock suspension in the rear to ensure an excellent comfort. The front wheel fitted with a 240mm disc brake where the 220mm disks brake in the rear wheel. Those brakes ensure almost the best braking in the segment. Moreover 80/100-17 size front tire and 110/80-17 size rear tire both are tubeless which gives tremendous performance for braking and extreme cornering. You will also find the seat quite large and of course very comfortable.
The latest price of Honda CB Trigger is BDT 2,01,000 (single Disc) and BDT 2,12,000 (Double Disc)
So, here Honda CB Trigger is the best combo in Bangladesh for the 150cc segment.
So everyone, these are the 'Best Bikes In Bangladesh at 2014' in my view. Maybe there could always be better bikes than these in your point of view, where everything is based on your need and your love.
Live to RIDE... No matter what your RIDE is.
You might also be interested in