Bajaj Easy Exchange Offer March 2022!
Published On 16-Mar-2022 03:44pm , By Raihan Opu
Bajaj is giving an exchange offer which is "Bajaj Easy Exchange". Uttara Motors is the official distributor of Bajaj motorcycles in Bangladesh.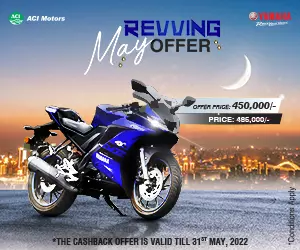 In terms of sales, Bajaj is one of the leading companies in Bangladesh. They are popular in the commuter segment. For the first time, Bajaj is going to arrange this kind of exchange offer.
On this Bajaj Easy Exchange offer, you can exchange your old bike for the new one. The bike could be any model or brand. You can exchange your bike for new Bajaj motorcycles. This exchange offer will start on 20th March and end on 30th March 2022.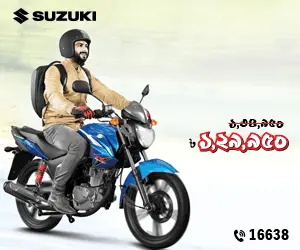 Click To See New Bajaj Pulsar 150 Twin Disc (ABS) First Impression
There are some rules you have to follow for exchange. The rules are:
Owner of the motorcycle, his NID, motorcycle papers, driving license all photocopy and a main copy will be needed for verification
Only authorized dealers will participate in this exchange event and they will buy your motorcycle
After-sale of your motorcycle, that money will be counted as your new bike down payment. You have to pay the rest to the money to the dealer for the new bike
Without this you have opportunities that you can buy a Bajaj bike with the loan and there are gifts with every purchase of a bike
In Bangladesh, the commuter segment is a popular segment. In this segment Discover, Platina, CT100 is popular. But Discover is more popular in this segment.
Pulsar is one of the popular models in Bangladesh. Bajaj launched one of the popular street sports Bajaj NS160. The aggressive looks and design attract the young bikers of Bangladesh.
Right now the effect of COVID is low. But people maintain safety and they use two-wheelers for commuting. That's why companies coming up with new offers for motorcycles.
Bajaj Easy Exchange Offer will help to find out your new desired Bajaj motorcycle this season. We hope Bajaj will continue this exchange offer. Thank you.
You might also be interested in