Benelli TNT 150 13,000 KM User Review - Hridoy
Published On 23-Aug-2020 12:25am , By Raihan Opu
My name's Hridoy. Currently living in Narinda, Old Dhaka. Benelli is my 2nd bike. My first bike was Yamaha FZ 150i (Indo) which I drove around 23,000 km back in 2016. I have spent nearly 1.5 years with my bike Benelli TNT 150 without facing any major issue and I would love to share my experience with you all.
Benelli TNT 150 13,000 KM User Review - Hridoy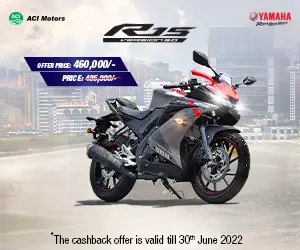 Why I Choose Benelli?
Benelli is the oldest motorcycle manufacturing company in Italy with more than 100yrs of family heritage. As I have lived and traveled Europe and Asia I figured, Benelli is quite very popular in Europe, America & now also in Asia. When I first saw Benelli in BD I immediately went to check the bike. I knew Benelli for a long time as they always make higher CC muscular bikes and I always loved them. I absolutely love Benelli TNT 150. First of all for it's amazing built quality. Benelli used really dope quality material. They didn't use any cheap quality parts on this bike which really catches my eyes.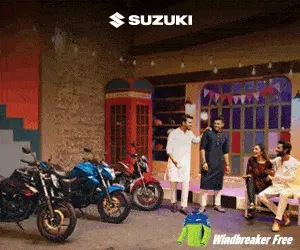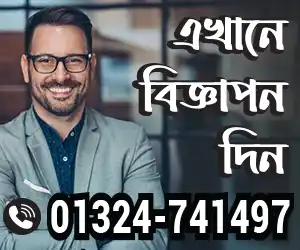 2nd it's break and it's absolutely very effective. One of the best in BD I believe in this segment. TNT comes with CBS breaking with really big break calipers. It gives so much confidence in terms of breaking on the road. I have compared the caliper with Suzuki Gixxer & Yamaha FZ. TNT almost double the size of them both. This is one of the reasons I choose Benelli over Indian manufacturing bikes available in BD.
Price: I also liked the price of the bike. Benelli 150 cost me around 1.8lac BDT including 2yrs registration. I bought this bike from Speedoz limited, Mohakhali. But currently, Benelli is owned by Navana Group in Bangladesh.
First Impression: When I first ride the bike I felt a bit lake of ready pickup. But I loved the engine response in 3-4 gear and it's smoothness. The Benelli engine is very refined.
As time passes I fell in love with the bike even more for its smooth engine, breaking, controlling & build quality. I love riding this bike and I will Insha'Allah keep riding this bike because it gives me so much happiness and confidence on the road.
Things I have Changed so far: I have changed the brake pad (rear & front) once. Changed spark plug once & air filter 3 times. Battery 1 time due to COVID-19 lockdown. That's literary the things I have changed so far in 13,000km riding.
Services: As a bike lover, I always take care of my bike. I always take the service from the central service center of Benelli in Mohakhali on time. I have taken a total of 5 services until now.
Mileage: I used to get 40+ in Dhaka city. After 3rd service, something went wrong and my milage drooped to 32. But after the 5th service, the milage jumped up again. And now I get around 50+- in Dhaka city.
Maintenance: I take really good care of my bike. I always use recommend grade, branded, original engine oil which I believe the most important thing for a bike. I always change engine oil on time.
I do not ride rough thus my engine still feels like new. I always check and clean the bike chain and use gear oil. I take the service on time. I always check tire pressure and clean air filter for better mileage.
Engine Oil: I have tried a few branded engine oil till now. And I found Petronas is the best so far. It keeps my engine smoother. I use 10w 40 fully synthetic oil and the price is really good. It's only 850bdt.
Modification: I have changed the front sprocket from 13t to 14t for better ready pickup due to traffic in Dhaka city and it was great. I also changed the stock headlight to a LED headlight for a better view at night.
Top Speed: Though I'm no a fan of top speed I tried once or twice. The top speed I got so far is 122km/h. Recently I have checked in Dhaka-Tangail highway.
Some Good aspect of the Bike:
Build quality is really good.
Controlling and cornering ability.
Breaking is amazing.
Mileage.
Super smooth engine with literally no vibration.
Very good seating position. Perfect for touring and highway ride.
Some Bad aspect of the Bike:
Lake of ready pick up. (But it can be fixable with 14t front sprocket)
The rear suspension is not so good.
Pillion seat is not very comfortable for a long tour just like other sports bikes.
Stock Headlight is not very powerful.
No kick start.
Long Tour Experience: Recently, I drove around 325km in a single day from Dhaka-Tangail. I liked how this bike managed its balance and control on the highway. It was a great tour. TNT is an absolute highway machine.
Personal Opinion: I have tried driving the other same segmented bike available in BD. Honestly, I didn't quite like them. I just love riding my bike Benelli TNT 150 and I don't think I will like riding any other bike as much as I like Benelli. This bike has my heart. Thanks.
Written By: Hridoy
You might also be interested in