Benelli TNT 150 In Bangladesh! Speedoz Will Launch Benelli TNT 150 at Dhaka Bike Show 2017
Published On 18-Mar-2017 03:29pm , By Saleh
Speedoz Ltd will launch Benelli TNT 150 at Dhaka Bike Show 2017. Speedoz Ltd is currently the sole distributor of Keeway motorcycles in Bangladesh & now they will also introduce the Italian Brand Benelli motorcycles in Bangladesh. It is also stated that all Keeway motorcycles that comes in Bangladesh are design by Benelli.
Benelli is an Italian motorcycle company which was founded back in 1911, which makes it a 100 years old company. In December 2005 Benelli became part of Q.J Group.
Qianjiang Group also owns Keeway brand motorcycles, of which Speedoz Ltd are now the distributor in Bangladesh. Hence with the help of the same partnership Speedoz Ltd will bring Benelli motorcycles in Bangladesh. Benelli TNT 150 is also expected to get launch in India sometime soon.
The bike they will display in the Dhaka Bike Show 2017 will have a demo engine the original bike will have a liquid cooled engine, it is expected that they will start marketing the motorcycles in June – July of 2017 in Bangladesh.
Speedoz Ltd didn't say anything about the price of the new motorcycle but they did said that it will have a premium price tag.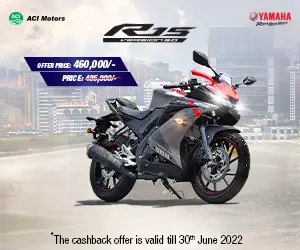 Benelli TNT 150 will feature the following things:
Liquid cooled single cylinder 150cc EFI engine.
The engine will have twin spark, 4 valves.
Engine will produce 14 BHP & 13.4 NM of Torque.
5 Speed gearbox.
Upside down front suspension.
Mono suspension at the rear.
144 kg dry weight
130 rear section tire.
Both the tires will be tubeless.
260 mm front disc & 240 mm rear disc brake.
13 liter fuel tank.
LED indicators but halogen headlights.
Full digital Speedometer.
Unlike most Keeway branded bikes it looks different & is better design, they gave the bike a masculine looks. Exhaust of the bike is far better than RKS150. They still kept the old fashioned feet & toe shifter to change the gears. Handle bar is a rod unit & more in the shape like FZS, which gives a smarter looks to the bike. The bike I saw also had a saree guard as standard.
Fuel tank of the bike though holds only 13 liters of fuel but it looks mega & it gives the whole bike a brand new dimension. So far it looks good but once production version comes in Bangladesh we will get to see the original performance of the motorcycle.
It will be a fantastic thing to see Benelli TNT 150 to get launched at Dhaka Bike Show 2017. During the Dhaka Bike Show, lots companies will launch many new motorcycles. We also know that Speedoz Ltd will also display a Café Racer & Benelli TNT135 at Dhaka Bike Show 2017.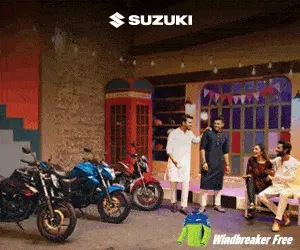 For further updates keep visiting our website and subscribe to our BikeBD Youtube channel, and also eye on our BikeBD Facebook Fanpage. See you soon with the latest discussion, review & news.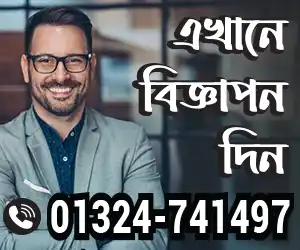 See Available Motorcycle & Scooter Brands in Bangladesh
See All Updated Motorcycle & Scooter Prices Here
See Nearest Motorcycle & Scooter Showroom Addresses To You
Related Article You May Like:
Read By Category:
You might also be interested in