BD Ghost Riderz
Published On 25-Jun-2013 08:05am , By Shuvo
BD Ghost Riderz is established to enlighten the world by bike. It is known to all that BD Ghost Riderz is the largest group in Bangladesh and as the largest group you can't imagine how much people love us. Actually their appreciation is our inspiration.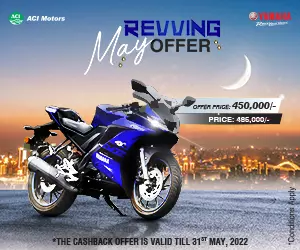 If you have any doubt about our popularity or activity just have a look to our facebook fan page and then I think you should find the reality. BD Ghost Riderz is for those who love ultimate biking and here you will find the of those riders who doesn't know the meaning of fear. The furious, adventure lovers are here to introduce you to the new era of biking. Here is the only place where you can find the real meaning of ultimate biking.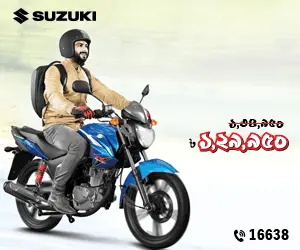 We all love fearless driving and want to enjoy the freedom by our beloved bike. So it's the right destination for you to learn something new and BD Ghost Riderz is completely formed to introduce you with the new generation biking.
BD GRz Crew & There stunt Features
PIYASH GRz ---Foot- peg whillie, Basic whillie, One hand whillie, No hander whillie, Rooling stoppie, One hand stoppie, RACER..... (Founder of BDGR)
TAYEF GRz--- Basic whillie, Rolling stoppie, One hand stoppie, CHIN SAW, Donut burnout, Human compus, Cryist, Suiside burnout...
Tina GRz--- Stoppi, Lady Rider
HIMU GRz---Foot-peg whillie, Basic whillie, One hand whillie, Rolling stoppie, One hand stoppie, Highchair stoppie, Dounut burnout, Human compus,Cryist, 360, Suicide burnout...
MAHFUZ GRz--- Foot-peg whillie, Basic whillie, Rolling stoppie, Dount burnout
SHAYZAN GRz--- Foot-peg whillie, Basic whillie, One hand whillie, No hander whillie, Rolling stoppie, Human compus...
RASEL GRz--- Basic Whillie, Rolling stoppie, Highchair stoppie, Cryist, RACER...
TAREK GRz--- Basic whillie, Foot-peg whillie, CHAIN SAW, Cryist...
CHITTAGONG:
JUSTIN GRz--- Freestyler at Whillie department, Rolling stoppie
Team Manager : Noyon GRz
How BD Ghost Riderz Started?
4th June of 2010 is not just an ordinary day for us. Because it's the time when BD Ghost Riderz started its journey . Piyash GRz, the boss of stunt is the founder of this group. It's like the best person for the best group. But a group can't be formed with only one person. With Piyash GRz, Gorge GRz, Shayzan,Rasel Grz, Tayef GRz also joined here. Controlling a large group of bikers is really a tough work but those peoples are doing a tremendous job. Actually the secret behind this is the strong chain of command. Yes it is proper chain of command and by this the largest group of BANGLADESHI riders is maintaining their network.
BD Ghost Riderz Achievements:
*Worked with SOMOY TV at Youth Club.
* Worked with CHANNEL 24 at LIFESTYLE.
* Worked at the theme song of BANGLADESHI IDOL shows on SA TV.
* Worked on a show with PULSAR 135 in DHAKA and CHITTAGONG.
* Worked on the advertisement of LIFAN 100cc.
* Worked on a promo of a Telefilm named VHODO shows on CHANNEL 24.
* Worked on a short film named FLASHBACK with POWERPOINT FX.
* Gave two times highway tour by GRz crew.
* Made 5 times GRAND RALLY and STUNT SHOW by our GRz crew.
What We Think?
This list can't give you the full picture about our group and I don't think you can feel the cordiality without coming here. Stunt is in our blood and we are the largest promoter of stunt in Bangladesh. Almost all bike riders love to do stunt specially the youths. Stunt is just like craziness to them. We believe proper nursing can make them a future stunt hero. It also diverts their minds to stunt from various harmful works. Safety is the first and foremost requisite of riding and even we never ride without safety guards. We also discourage everyone to this.
Do you ever think why accidents are very common in our country? Though many reasons are responsible for this I think speeding is the main reason. I hope you will agree with me. We are creating awareness to avoid unnecessary speeding by arranging shows and rally's. Stunt biking can be a good sports in our country and mentioned before that BD Ghost Riderz is the leading stunt promoter in our country so we have some special responsibility to promote stunt biking in Bangladesh. For this we are regularly arranging stunt shows.
If you have internet, you have everything and it's also applicable for any types of learning including stunt. It doesn't matter what type of bike you have if you want to learn stunt than internet is the best source to learn and specially the YouTube can play the key role to teach you. And of course if you expect any types of help from us we are always ready to help you. We all know that stunt is an international sports so you need to do your best to prove yourself in world of stunt biking. But in this purpose you can't consider about your safety and always keep in mind safety is the first priority and we strictly follow this.
Currently BD Ghost Riderz is working under the supervision of PIYASH GRz, founder of the group. It's always tough to control a large group of biker but enormous support from GRz crew made the job easier for him. Actually the mentality to respect the seniors, you may better call it the CHAIN OF COMMAND is the key thing behind this. If you want to contact with us just search for GHOST lane in Dhaka, hope you will find us.
You might also be interested in