Bajaj Pulsar NS160 Dual Disc 3000Km User Review - Sezan
Published On 10-Dec-2020 04:48am , By Raihan Opu
I'm Sezan Anowar Shuvo. My home is at Bagerhat. Today I will be sharing some riding experience of my Bajaj Pulsar NS160 Dual Disc bike for 3000 kilometers.
Bajaj Pulsar NS160 Dual Disc 3000Km User Review - Sezan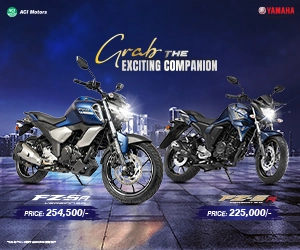 My first bike was the Bajaj Pulsar 150 UG3 2015 model. This was one of my many favorite bikes. I used the bike for a long time and I have toured many places with the bike.
From a young age, I had a very special fascination for motorcycles. Everyone in my family is leaned towards the Bajaj brand, that's why I bought the Bajaj Pulsar NS160 Dual Disc bike. Another reason I chose the Pulsar NS160 was my first bike was the Bajaj Pulsar 150 UG3 2015 and I am very satisfied with the bike.
When I bought the bike, it costed 1,95,000BDT. The bike was bought from the Dhaka Banani showroom of Bajaj. This is the first bike of my life that I bought from a showroom. On the day of purchase, I left home without having breakfast.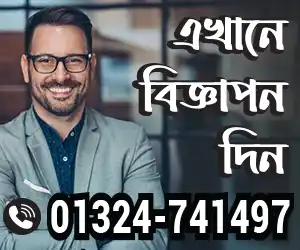 My first day of riding the Bajaj Pulsar NS160 is unforgettable. I have a fascination for riding. I have to commute regularly to help my father in his business.
Click To See Bajaj Pulsar NS160 Review - In Depth Road Test Report
The features of Bajaj Pulsar NS160 are very good. In my opinion, the price of this bike fits my budget quite well. I like the control of this bike. I ride my bike regularly. The feeling of riding the bike is quite special. My current bike has been serviced twice.
I serviced the bike from the Gopalganj Bajaj showroom. My bike only has 3000km on the odometer. I now get a mileage of about 40kmpl. I clean the bike every day and try to keep the bike as good as new. I use the Super 4T engine oil. I haven't had any performance-based problem with the bike due to engine oil or any other reason.
I haven't done any modifications to the bike yet. I might do it later. My NS160 completed the break-in period a few days ago so I haven't checked the top speed yet (I don't promote checking it on public roads either). I always try to run at an average speed of 60 to 70 kilometers per hour.
Some pros of the Bajaj Pulsar NS160 Dual Disc:
Budget
Mileage
Control
Looks
Top speed

Some cons of the Bajaj Pulsar NS160 Dual Disc:
Pillion seat is not comfort
The wheels are thin
Didn't like the key
Didn't like the engine sound
Didn't like the parking lights
I rode the bike on a long tour from Gopalganj to Khulna. Got quite a good performance on the tour. Its performance on the highway is outstanding. It is very convenient for me to travel by bike. If it weren't for the bike, maybe I wouldn't have seen much of this beautiful Bangladesh. I am satisfied with my Bajaj Pulsar NS160 Dual Disc.
If You want to Find Bajaj Bike price in Bangladesh visit Our Website. Stay with us for more update motorcycle news. Thank you all
Written By: Sezan Anowar Shuvo
Creating a value of life isn't easy. But creating life valuable is easy. So I tried to creating value and make an impact. I like to work in a team that is cooperative and helpful. I like to share my knowledge and skills for the betterment of the company. Always find out the opportunities and use in a proper way.
You might also be interested in