Bajaj Pulsar AS 150 Ownership Review By MD Sakib
Published On 07-Oct-2017 08:21am , By Saleh
Never before I wrote any reviews on Bajaj Pulsar AS 150. By the way through an urgency from my inner feelings I decided to take the Bajaj Pulsar AS 150 at just after the launching ceremony at 2016. On the independence day of Bangladesh I took the blue machine! Now people will ask how I felt the pulse of my pulsar AS ! Here it comes chronologically of my Bajaj Pulsar AS 150 ownership review.
Bajaj Pulsar AS 150 Ownership Review By MD Sakib
Bajaj Pulsar AS 150 - Looks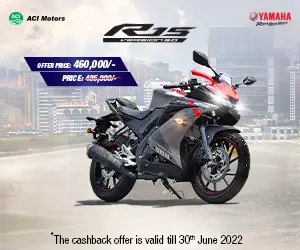 Front looks of pulsar AS is quite astounding. Its sharp edge bikini fairing with twin pilot lamps gives an aggressive appearance to the front viewers. Moreover the 35 watt projector light gives an awful feelings in night ride. The pillions seating positions perhaps , a bit inspired from V2. Its bit higher & made of sporty design. Two isolated grab rails are there for pillions support. (Source)
Bajaj Pulsar AS 150 - Engine
The Bajaj pulsar AS150 got an air cooled motor with 149.6cc engine that produces a huge amount of 17 bhp as well as 13.8 NM torque. So you may tag it as a powerhouse in its class. Though the high end torque is extraordinary but the low end torque is Insufficient , so far I experienced. The engine is vibration free & butter smooth and the primary sounds of the underbelly exhaust is not too noticeable but if you just rev it over 4/5k RPM you may not to have a keen ears that leads you hear a sharp & angry sounds, that you may never get in any other bikes in BD. Its top notch running rhythm will let you to kiss an unbelievable numbers of over 135+kmph in a highways which is just pragmatic only in such an air cool motor.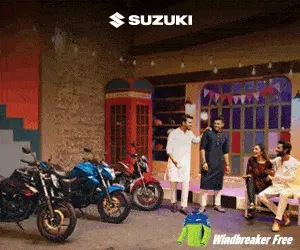 Also Read: Bajaj Pulsar NS160 Review – 2,500KM Road Test Report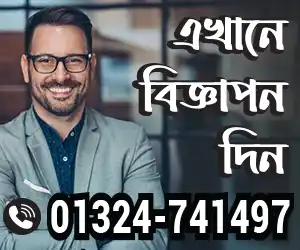 However the engine needs to fill with 1200ml lubricants to get the pure rhythm. From the very beginning I get to use super 4T but after 9000 I tried the Bajaj DTSi premium mobils packed by gulf India. I always drain the lube at 1200 to 1100 km intervals while uttara motors suggested me to drain after 1700 km while I'm feeding my AS with the special ones. Gearbox is just awesome.
Even a person with an injured finger could easily shift the gears as I feel its ultra smooth. However the most funny aspect of AS150 is its underbelly exhaust which will gives unstoppable engine running while it submerged over 2/3 feet deep water. You can stop the engine & submerge it & check the funniest thing of underbelly exhaust as whenever you press the ignition , dramatically the engine will say "hi" to you.
Also Read: Bajaj Pulsar AS150 Ownership Review By Zia
Bajaj Pulsar AS 150 - Mileage
Now some people buy commuter come sports bikes which are baby in terms of higher CC barrier on BD, are not interested to check the mileages but AS150 ,gives a decent mileage of 40+ kmpl in city riding & 45+kmpl in highway cruising. Personally I got the mania of checking high speed or chasing some tough buddies in highways sometimes but even at that time mileages didn't frustrate me.
Bajaj Pulsar AS 150 - Maintenance
Personally, I took the opportunity of all 4 out of cost services from UML regional centres & done two more paid services while it crossing 12000+ km. What I did at just after buying the bike is , upgraded the tyres from 110-80/17 to120-80/17 with MRF zapper C. The upgradation lets me have a better riding comfort & good grip, though the stock Eurogrip aren't satisfactory to me. For a blissful journey I installed NGK iridium sparks and k&N air filter. No other upgradation I need not to make on the AS150.
Also Read: Bajaj Pulsar NS160 Feature Review
Bajaj Pulsar AS 150 - Suspensions & Electrical
Bajaj made a benchmark on producing the unique pulsar AS150 with giving it a state of the art technologies which are not common fillers for the stereotypical sub-continental bikes. Likewise, its mono-suspension is super smooth if you just compare it with fingers trendy bikes like gixxer or fzs-fi. Both off road and on road experience with pulsar AS150 will not disappoint you , I could make you sure!
Its 35/55w high beams are praiseworthy. From now onwards both night & foggy ridings are not too much disturbing for you if you have an AS 150. The trendy switch lightening technology of pulsar AS150 will give you an aura of cool feelings in nighttimes. Tails are noticeably similar to its junior siblings 135LS. For sure , I didn't made any changes to electrical systems of the AS 150, even I need not to make, for any malfunction or damage of any paltry equipment.
Also Read: Bajaj Pulsar AS150 Ownership Review By Mahir Zaman
In a nutshell, I just want to share a message from this ownership review to you buddies that within the typical budgets & sub continental technological advancement, the bajaj pulsar AS 150 is definitely a cool choice for all tarmac kissers. In this ownership review i tried to give all of you a proper review about Bajaj Pulsar AS 150. I think all of you get a clear concept about Bajaj Pulsar AS150 from my ownership review. Thank you all.
You can write to us about your bike also. Any kind of review, travel story or feature about your bike. Send to this email articles.bikebd@gmail.com To see the details of Bajaj Bike prices in Bangladesh and the Bajaj showroom addresses near you visit BikeBD.Com. Stay with us for more updated motorcycle news with our Facebook Fan Page & Do Subscribe to our Youtube Channel.
Related Articles You May Like:
Read By Category:
You might also be interested in