Bajaj Discover 125 Discount Offer By Uttara Motors!
Published On 18-Jan-2020 11:56am , By Raihan Opu
Uttara Motors Ltd. - sole distributor of Bajaj Motorcycles in Bangladesh has announced Bajaj Discover 125 Discount Offer For this January. In this same month, they have announced a discount offer for Pulsar Series and Bajaj Discover 110, and now the 125cc variant of this popular commuter bike gets the discount offer.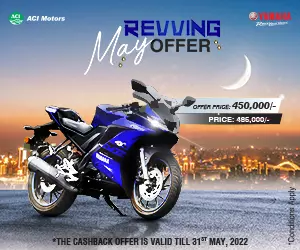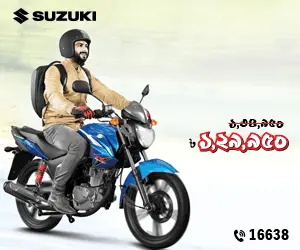 Discount Offer: In the first month of 2020, Uttara Motors has been giving away discount offers on its most popular bikes. In the offer, they are giving away discounts of 4,000 BDT on different variants of Bajaj Discover 125. After this discount, The Bajaj Discover 125 Disc brake edition is selling currently at 1,27,500 BDT, while the drum edition has a price tag of 1,20,500 BDT.
Along with the Bajaj Discover 125, Uttara Motors Ltd. is also giving away 8,000 BDT Discount on Bajaj Discover 110. There is also another offer where Bajaj is giving away up to 12,073 BDT cashback on Bajaj Pulsar Series. This Discover 125 Discount Offer and all the other offers by Uttara Motors Ltd. will go on till further notice and is applicable to All Bajaj Motorcycle Showroom In Bangladesh.
First Impression Video of Bajaj Discover 125
Bajaj Discover series has always been different than most other commuter bikes from the segment, and the 125cc variant ensured that there was enough power to match up with the good styling of the bike. The current Bajaj Discover 125 was updated back in 2018 with added features like digital speedometer, disc brake, new graphics, etc. This has been really popular among all the Discover variants, and now Uttara Motors Ltd. is giving away Discount Offer on Bajaj Discover 125 which will help more people buy this bike. 2020 has already been a year of cashback and discount offers, and Bajaj is definitely moving ahead of the curve by giving away discounts on its most popular bikes in the line-up.
You might also be interested in