Bajaj CT100B Launches in Bangladesh By Uttara Motors: Price, Specification
Published On 01-Jan-1970 06:00am , By Ashik Mahmud
Just days after launching one of the most awaited motorcycle in Bangladesh, Bajaj Pulsar NS160 Uttara Motors launched a brand new 100 cc commuting motorcycle in Bangladesh, Bajaj Ct100B. We posted an article about the motorcycle way back on December 2017 & finally it is available across some dealers in Bangladesh.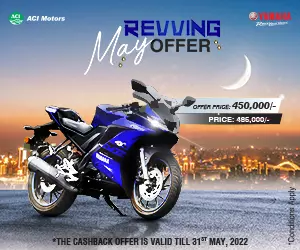 Bajaj CT100B Price in Bangladesh is 88,500 BDT, which we think is priced a but high. The bike is a commuting motorcycle. Bajaj CT100 is one of the most popular motorcycle in Bangladesh. In rural area it is widely use as a motorcycle taxi where they can carry passengers or goods to transport from one place to another.
Bajaj CT100B has a 100 cc air cooled engine which produces 8 BHP & 8 NM of Torque. The power is delivered by a 4 speed gearbox & Bajaj claims that the bike will return a mileage of 99 kmpl (under test condition) & will have a top speed of 90 km/h.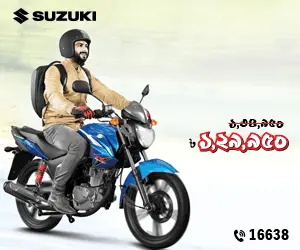 Among other features the bike will weighs 109 kg & will have a fuel tank capacity of 10.5 litre. They have front leg guard & saree guard as standard. This bike is targeted for the people who want a daily commuting motorcycle & also some bikers who want a low cost bike for ride sharing purpose like MUV they can use this motorcycle.
It also has tubular single down cradle frame, the headlight is round and big unit. Upfront there is telescopic suspension & on the rear there are SNS suspensions. Brakes are standard drum brakes and the bike has thin tyres which aren't tubeless.
With the launch of Bajaj Pulsar NS 160 in Bangladesh it was time for Uttara Motors to launch commuting motorcycles in Bangladesh, we are also hopeful that very soon in the first quarter of 2018 we will see Bajaj Discover 110 & Bajaj Discover 125 in Bangladesh.
With a price tag of 88,500 Uttara Motors Launches Bajaj CT100B in Bangladesh will create competition among the bike companies who are fighting in that segment.
Published by Ashik Mahmud
You might also be interested in