Aprilia SR150 Feature Review Sport Your Commuting
Published On 17-Apr-2019 12:26pm , By Ashik Mahmud
Aprilia SR150 is a punch packed sporty scooter from Aprilia Motorcycle. The scooter comes with some attractive and sporty features those made that something more than a regular commuter. Hence, covering the details here is the Aprilia SR150 Feature Review.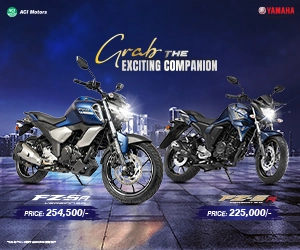 Aprilia SR150 Feature Review – Sporty Looks & Design
At the look, the Aprilia SR150 is not a scooter but that is designed exclusive, gorgeous and that is punchy. The scooter designed an on-bone frame that is rider footrest area is open and matted with solid empty spaces.
The front end is quite an arrowhead with covering the headlamp and arrow like extended front panel. This aerodynamic panel also covers the front side that extended up to the footrest bottom line. Hence, this unit is curvy, edgy and holds the most of the impressions of the scooter.
Here headlamp unit is mounted over four air-vents on the arrowhead panel. It's a double pit light setup where the turning indicators are separately matted with a top head panel. The top head covers the handlebar and the new semi-digital ODO cluster.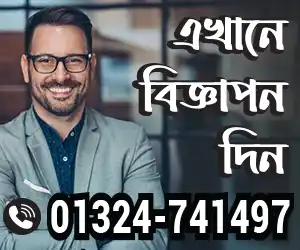 Coming to the back, it's a heavier and wider part that covered with a 3D-curved seat with sharp and edgy panels. Here the seat is spacious, wider and narrowed to the front that allows better controlling and seating relaxed placing behind.
Hence, the back is also sharper including double horn grab rail that entirely boasted with heavier impressions. The tail fender is wider and extended along with the bigger tail lamp. Furthermore, the back is enhanced with puffy exhaust and separated tire guards. Therefore, overall it's a nice looking, decent and gorgeous looked scooter that designed as a fun pack.
Aprilia SR150 Scooter – Frame, Wheel, Brake & Suspension System
The Aprilia SR150 designed on an on-bone steel frame that covers the conventional scoter structure. So it ensures better spacing, controlling and riding behavior. Moreover, the wheel, brake, and suspension system also equipped to support its sports riding characteristics.
The Aprilia SR150 featured with larger 14-inch wheels those come with alloy rims and wider tires. Here both the tires are 120/70-14 tires and those are the tubeless type. Supporting these larger wheels with better braking, those featured with a compatible braking system.
Hence, at the front, the scooter comes with hydraulic disc braking system with 220mm disk and double piston clipper assembly. The rear setup is drum type and that comes with 140mm drum brake setup. Here in the 2019 version the scooter also comes with ABS enhancement in the front braking setup.
In the suspension system, the scooter comes with an upright hydraulic telescopic fork in the front. At the rear, it's mono that unites with the left swing end. So overall with larger wheel diameter, capable braking, and suspension system the scooter more features than a conventional scooter.
Aprilia SR150 Feature Review – Engine Feature & Performances
The Aprilia SR150 comes with a 154.8cc capacity engine that mounted under the seat. Hence, it's a single cylinder, four-stroke, SOHC 2-valve engine. The engine is air-cooled and the cooling fan mounted lower at the right side of the scooter.
Here the engine operating is full automatic CVT engine, hence no hassle for gear change or clutch operations. The engine ignition featured with both electric and kicker system. So it's more convenient to deal with the different situation and that is cool.
Furthermore, under seat engine position allowed a better weight distribution that also efficient in power delivery. Hence the engine comes with decent power and torque figure those are respectively 10.06HP and 10.9NM. So in terms of engine performance, it's much convenient for the daily ride and relaxed traveling within moderate distances.
Aprilia SR150 Specification & Dimensions
Specification
Aprilia SR150 Scooter
Engine
Single Cylinder, Four Stoke, Air Cooled, SOHC Engine
Displacement
154.8cc
Valve System
SOHC, 2 Valve
Maximum Power
10.06HP @ 6,750RPM
Maximum Torque
10.9NM @ 5,000RPM
Fuel Supply
Carburetor
Ignition
CDI
Starting Method
Electric & Kick
Transmission
CVT
Dimension
Frame Type
On-Bone Steel Frame
Saddle Height
775mm
Weight
122Kg
Fuel Capacity
7.0 Liters
Wheel, Brake & Suspension
Suspension (Front/Rear)
Telescopic Fork Suspension / Adjustable Single Suspension
Brake system (Front/Rear)
220mm Hydraulic Disk with 2-Piston Clipper Assembly / 140mm Drum Braking Optional ABS
Tire size (Front / Rear)
Front: 120/70-1 Rear: 120/70-14 Both Tubeless


Battery
12V, MF
Headlamp
12V
Speedometer
Semi-Digital
*All the specifications are subject to change upon company rules, policy, offer & promotion. BikeBD is not liable for the changes.
Aprilia SR150 Feature Review – Ride the Sporty Feature
Compact, sporty and dashing look and design.
On bone steel frame that allows maximum space in front and offers better maneuverability.
Unique aerodynamic design with double pit headlamp assembly.
Distinct, sporty handlebar with integrated turning indicators and ODO panel.
Semi-digital ODO console equipped with necessary gauges.
Wider and comfortable seating arrangement with a 3D curve that allows better control and comfort.
Heavy double horn grab rail.
Wider and extended mudguards.
Class-leading larger diameter 14-inch wheels with 120mm wider tubeless tires.
Capable suspension setup that allows better handling and ensures comfort.
Hydraulic disk braking system in front and drum braking at the rear.
ABS enhancement in the front braking system.
Powerful CVT engine with the fully automatic operation that comes with both electric start and kicker arrangements.
Fully sporty design and ergonomics that suits and enhances rider attitude and personality.
Published by Ashik Mahmud
You might also be interested in