After Budget Keeway Motorcycle Price In Bangladesh : 2015
Published On 18-Oct-2015 10:42am , By Shuvo
The 2015-2016 annual budgets had a big impact in the industry in Bangladesh; most of the companies were bound to increase the price of their bikes if they want to survive with their working team and the company. Speedoz Motorcycle Ltd has to increase the Keeway price in Bangladesh due to the high increase in tax on motorcycles.
After Budget Keeway Motorcycle Price In Bangladesh : 2015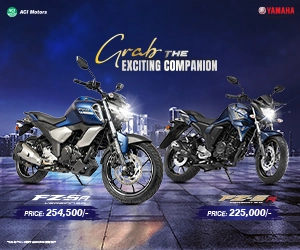 Keeway is a brand that started out life back in 1999 in Hungary, as time passed by Keeway has become a multinational brand in the world, whose activities are presence in near about 80 countries. In Bangladesh Keeway join hand with Speedoz Ltd to bring good quality bikes for the riders of Bangladesh.
Speedoz Ltd was established as a sole distributor of MEGELLI but with time and the motorcycles market expanding in Bangladesh they are now the sole distributor of Keeway in Bangladesh. Speedoz Ltd has setup their assembly plant in Bogra and they are stating that if all things go well they will go into full on manufacturing within 2-3 years in their Bogra plant with support with Keeway motorcycles.
With its success worldwide, Keeway became part of the QianJiang Motor Company of China group, one of the most important manufacturers in Asia. QJ has become the most successful European brand in China and other countries, after the acquisition, in 1998, of a majority shareholding of the Italian company, Benelli. Benelli has 105 years of , being enormously important in Europe.
Here is the latest price of Keeway in Bangladesh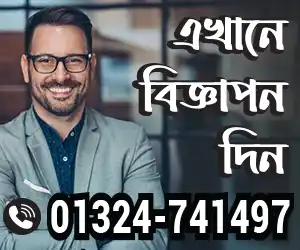 | | |
| --- | --- |
| Model | Price |
| Keeway RKS100 | 124,500.00 |
| Keeway RKS125 | 148,500.00 |
| Keeway RKV150 | 164,500.00 |
| Keeway TX150 | 179,000.00 |
| | |
If we observe carefully we will see that the price of RKS100 has the biggest leap of price increased to 6500 BDT while RKS125 & TXM150 increased by 3000 BDT but the biggest joy is that they didn't change the price of RKV150 .
They also launched a new bike Keeway Magnet, which is a commuting and user friendly 100cc bike which won't be in the premium class but rather for people who has a small budget.
For the month of October Speedoz Ltd are offering some exclusive offer for the buyers of TXM150, for the 50 bikers who will buy TXM150 between 5th October – 31st October will get a return AIR TICKET for the route of DHAKA- BHUTAN- DHAKA.
According to higher officials of Keeway Motorcycles they are planning to bring 3 new models in the markets:
A newly designed 100cc entry level motorcycles under the name Magnet, replacing the current bike.
RKV150 will come with a new fuel efficient engine and new cosmetic upgrades.
Keeway Cruiser Superlight which will be launched very soon this year.
The officials didn't say us anything about the exact launch dates of the bikes neither the price but they ensured us that they will inform the bikers very soon, and we suggest that bikers keeps an eye on our website for further information about Keeway Motorcycles in Bangladesh.
Address of Speedoz Ltd
HeadOffice: Holding No-60, New , Amtoli, Mohakhali Dhaka- 1212
Call: 01990 400666, 01783 444488
Factory: Paiker Plaza, Borogola, Bogra
To see the details of Keeway Bike prices in Bangladesh and the Keeway showroom addresses near you visit BikeBD.Com. Stay with us for more updated motorcycle news with our Facebook Fan Page & Do Subscribe to our Youtube Channel.
Read By Category:
You might also be interested in