After Budget Bajaj Motorcycle Price In Bangladesh 2015
Published On 01-Jan-1970 06:00am , By Shuvo
Recently Uttara Motors Announce after budget Bajaj motorcycle price in Bangladesh 2015. Since 2015-2016 financial budget has been announced the government has decided to increase the tax on motorcycles from 30% to 45%. To counter it out some companies has increases the price of their bikes while some didn't. Yamaha & Hero officially released their price list after budget & today we will dig into Bajaj motorcycle prices in Bangladesh.
After Budget Bajaj Motorcycle Price In Bangladesh 2015

Bajaj is the most popular motorcycle brand in Bangladesh. There are more BAJAJ brand motorcycles in Bangladesh than any other brand motorcycles on the road. Bikes like PULSAR and DISCOVER are very popular. One of the biggest reasons of why Bajaj motorcycles are so popular is for its look. Most people who bought 150cc naked air cooled bike say that PULSAR is the best looking 150cc bike in Bangladesh.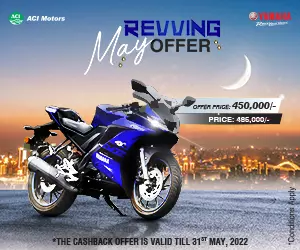 Another big reason for why Bajaj is so popular is that they have many sales and service center all over Bangladesh. Just in Dhaka they have around 20 dealers and most of them have service center and spare parts with the sales centre something that is needed so that bikers don't have to travel too far to service their machines.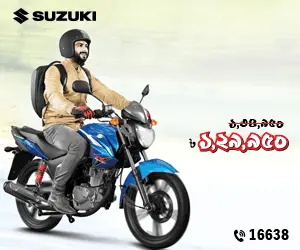 Bajaj recently announced that they will increase the price of all the models that are available in Bangladesh due to the extra TAX they have to pay to the government. Here are the latest price lists from Uttara Motors:
Bajaj Pulsar 150 UG 4.5 2,08,000 BDT
Bajaj Discover ST 125 1.75.000 BDT
Bajaj Discover 125 1,70,000 BDT
Bajaj Discover 100 1,52,000 BDT
Bajaj Platina 100 1,25,000 BDT
Bajaj CT-100 1,18,500 BDT
It is interesting to note that they increased the price of Pulsar by 8,000 BDT and Discover DTSI by 12000 BDT from the price before budget but for some reason they kept the price of Bajaj Discover ST same as before, one of the biggest reason for that is the sales of Bajaj Discover ST haven't gone well as expected by them.
But the biggest leap is the price of Bajaj Discover 100, which I really don't know why it cost 1.5 lac cost. Its competitor Hero on the other hand has decreased the price of their flagship product Hero Splendor by 4K even after the budget when the price should go up Hero decided to go the other way around and now the difference between their prices is huge.
Bajaj Pulsar 150 AS
QUESTION OF WHEN RATHER THEN IF!
When will Bajaj Pulsar AS150 come in BD! We asked them and Uttara Motors confirmed us that Pulsar AS150 will come in Bangladesh before Eid Ul Adha.
Bajaj Pulsar NS150? Well they also confirmed that Pulsar don't have NS 150 but have NS200 but due to restriction in BD they won't import NS200 and there don't exist such a thing like NS150.
Sometime very soon they will launch Bajaj Discover 150F, 125M and 100M.
Also Bajaj Platina Self is in the pipeline and if they see a good market they will also launch one of the most fuel efficient and most sold bike.
We here in BikeBD can't wait to test Bajaj Pulsar AS150 because when it will come in BD it will be the most powerful 150cc air cooled bike on the tarmac of Bangladesh overtaking Hero Xtreme Sports. Bajaj motorcycles have bigger plan this year where they hope to lead the motorcycle market in Bangladesh and as like the past years they want to hold the NUMBER 1 position.
We will request all the riders to keep the prices in mind while you are going to buy your favorite bike during this EID, try to make sure that you don't pay EXTRA or MORE money to the dealers as they might tell you that the company has increased the price due to budget but sadly they will LIE to you.
We will update the price of other bike companies soon in our BLOG.If you have any question related to this "Bajaj motorcycle price in Bangladesh 2015", please feel free to ask below.
You might also be interested in