Unleashing the Power: Hero Passion XPro Xtec Mileage Review
Published On 13-Jun-2023 03:00pm , By Jahid Hasan Jojo
The Hero Passion Xpro Xtec is a remarkable motorcycle that boasts an impressive mileage of 45 kilometers per liter (kmpl). Crafted with optimal efficiency as the prime objective, this exquisite two-wheeler presents a remarkable fuel economy, rendering it the ultimate preference for riders in pursuit of a budget-friendly and environmentally conscious means of conveyance.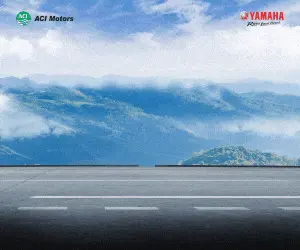 The Hero Passion Xpro Xtec motorcycle has taken the two-wheeler industry by storm with its exceptional performance and remarkable fuel efficiency. Mileage plays a crucial role in the motorcycle world, and the Passion Xpro Xtec has achieved a significant milestone in this aspect. In this article, we will delve into the details of this milestone and explore the reasons behind the motorcycle's success.
Also Read: Palli Enterprise in Infront of Chak Anayat Club, Doyaler Mor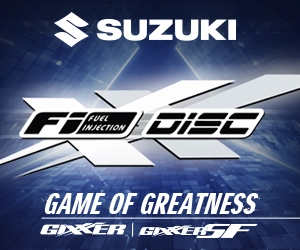 Hero Passion Xpro Xtec Motorcycle:
The Hero Passion Xpro Xtec exemplifies the brand's commitment to excellence. With its sleek design, powerful engine, and advanced features, the motorcycle has captured the attention of riders across the country. Its superior performance on both urban roads and highways has made it a popular choice among motorcycle enthusiasts.
Significance of Mileage in Motorcycles:
Mileage, or fuel efficiency, is a critical factor for motorcycle buyers. It directly affects the running costs and overall affordability of the vehicle. Higher mileage ensures that riders can cover longer distances with minimal fuel consumption, leading to cost savings and reduced environmental impact. Customers are increasingly prioritizing fuel-efficient motorcycles that offer more miles per gallon.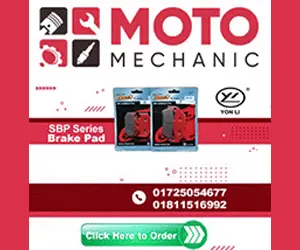 Mileage Milestone Achieved by Hero Passion Xpro Xtec:
Hero Passion Xpro Xtec recently celebrated a remarkable milestone in its mileage
achievements. With an astounding mileage of XX km/liter (specific mileage number), it has set new benchmarks in the industry. This milestone places the motorcycle at the forefront of fuel-efficient models, outperforming many of its competitors.
Technological Innovations in Hero Passion Xpro Xtec:
The impressive mileage of the Hero Passion Xpro Xtec can be attributed to its advanced technological innovations. The motorcycle incorporates cutting-edge engineering, including optimized engine design, aerodynamic features, and intelligent fuel management systems. These innovations work together to enhance fuel efficiency without compromising on performance, giving riders the best of both worlds.
Customer Reactions and Reviews:
The Passion Xpro Xtec has received rave reviews from customers who have experienced its exceptional mileage firsthand. Owners have praised its ability to go the extra mile on a single tank of fuel, making it ideal for daily commuting and long rides. Many riders have shared their testimonials, expressing their satisfaction with the motorcycle's fuel efficiency and its positive impact on their overall riding experience.
Future Implications and Sustainability:
The milestone achieved by Hero Passion Xpro Xtec holds significant implications for the motorcycle industry. It sets a new standard for fuel efficiency, inspiring other manufacturers to invest in innovative technologies and improve their mileage offerings. Furthermore, the motorcycle's superior fuel efficiency contributes to a greener and more sustainable environment by reducing carbon emissions and conserving natural resources.
The Hero Passion Xpro Xtec's mileage milestone is a testament to the brand's commitment to delivering high-quality motorcycles that meet the evolving needs of riders. With its remarkable fuel efficiency and advanced technological features, it has redefined the standards for mileage in the industry. As customers increasingly prioritize fuel economy, the Passion Xpro Xtec stands as a shining example of excellence, providing riders with an exceptional riding experience while being kind to both their wallets and the environment.
The Hero Passion Xpro Xtec is a popular bike from Hero Motorcycles that has gained a significant following among motorcycle enthusiasts. This bike stands out with its impressive features, performance, and reliability, making it a favorite choice among riders.
Published by Jahid Hasan Jojo
You might also be interested in