ACI Motors Ltd New Distributor of Yamaha In Bangladesh, PRESS MEET
Published On 01-Jan-1970 06:00am , By Saleh
ACI Motors Ltd New Distributor Of Yamaha In Bangladesh
ACI Motors Ltd will be the new distributor of Yamaha brand motorcycle in Bangladesh with immediate effect as confirmed by ACI Motors Ltd through a press conference today at ACI Centre. ACI Motors Ltd is a subsidiary company of ACI Limited concluded the contract with Yamaha Motor group regarding the distributorship of Yamaha motorcycles & it spare parts in the country from June 2016.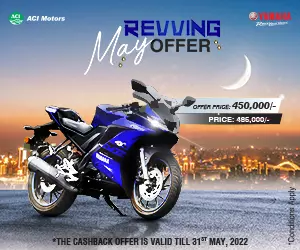 https://www.youtube.com/watch?v=zHgBeuMbgFE
Currently the company is preparing all the necessary initial setup including import and distribution of the products and spare parts as well as providing service & maintenance aiming for commencing its operation from August 2016.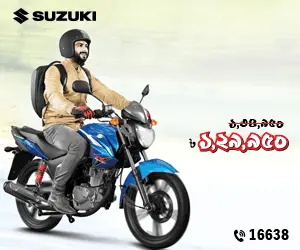 In the press conference there were present Executive Director Dr. FH Ansarey, Assistant Product Manager Mr. Rajib Noor, and Business Director Mr. Subrata Ranjan Das & GM of Supply & Product Development Eng. Asif Uddin.
In the press conference Mr. Rajib Noor explained to us about the heritage of Yamaha motorcycles and he also stated that Yamaha is available in almost 200 countries and the company sold 10% of all the motorcycles sold worldwide in the year 2015. Yamaha goes with the moto of CS which state that Customer Supply, Service & Safety & their brand slogan REVS YOUR HEART, which stated the engine of the bike.
ACI Motors Ltd will bring their products from INDIA Yamaha and they will first bring the bikes in CBU & then CKD and in the future will go for manufacturing. The products will be available in the market from August 2016. Depending on the market size they are planning to go for exclusive dealer network something like HONDA.
They will market 100-155cc motorcycles in Bangladesh which is good news, Yamaha officially confirmed to Bikebd that they will start with 110cc motorcycles and most good news of all they will sale Yamaha FZ/FAZER Fi V2 in Bangladesh soon this year. They also stated that they will take necessary measures to stop the entire BORDER CROSS bikes and will hand to law enforcement if any comes to service their Border Cross bikes at their service centre. No price of bikes are released in this press conference but once they will launch the bike after Eid they will come up with details.
In a question answer they confirmed us that they will also take care of the old Yamaha user who bought motorcycles from Karnaphuli Ltd & will give support to spare parts and after sales service to them as well. Starting next month after Eid they will start working with their service centre and some August - September they will go on sale of Yamaha motorcycles in Bangladesh.
What really amazes me given the news that ACI took over Yamaha today I found out that Karnaphuli Ltd were still giving service to Yamaha users at their service centre at Tejgaon, and they were still carrying the branding of YAMAHA on them. But the best part is that the OLD Yamaha house & NEW Yamaha house are neighbors!
Now finally after a near gap of 6 months it is good to see that Yamaha brand is back on track with a new firm and we BIKEBD wish ACI MOTORS all the best in this new journey.
You might also be interested in