An Accident That Made Me Think For Motorcycle ABS
Published On 01-Jan-1970 06:00am , By Shuvo
It was a foggy morning of January 2014. My official cellular always scheduled for being off from 12:01 am to 8:00 am. So my cell phone awakened just on 8:01 of that morning and surprisingly beeped for an incoming call. I took the phone & found June vai (June Shadiqullah) on the other side. Without any briefing he just told if possible met him at Gobindagonj crossroad while he was on Jamuna Bridge & heading to Dinajpur. He also informed Abidur vai is with him. I had no way to think twice or deny the scope for meeting with the legends running over my road. So just left a scheduled massage for my office & jumped out from the bed.
An Accident That Made Me Think For Motorcycle ABS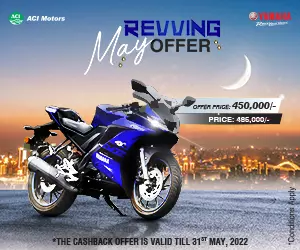 Entering the washroom I just calculated that at 8:00 am June vai was on Jamuna Bridge and Gobindagonj crossroad is about 110 km from there. So I have about 2 hours to grab them on the crossing point. Again Gobindagonj is about 80 km from my home. So I have not enough time to delay, where they will not wait for me as they will return Dhaka on the day. Didn't making any delay I just put on my jacket & other gears and ignited my bike for Gobindagonj.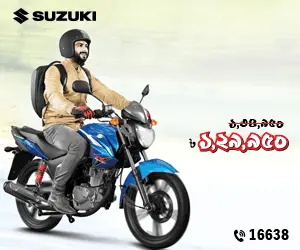 Trailing Toward Mates:
Jumping on the trail I found it covered with heavy fog. The road was dangerously wet due to dew drops. But it was quite free from traffic. Only the night coaches & cargo trucks are running for their destinations. But those were running very desperately due to open road of morning. I switched on the head lamps as I do always while I ride on highways. To some people it is irritating but I have nothing to do.... I had to ensure my safety through making me unavoidably visible on the road. At least heavy vehicles always respond to my burning twin head lamps on the highway.
I have forgotten for lubricating my bike chain due to hurry. After running some miles I searched out a road side service shop & lubed the chain. I drunk some water & took a pack of biscuit. I put the biscuits in my jacket pocket and continued riding. I finished my breakfast on my stallion, drunk water & through off the bottle out of the road. My watch showed enough time to reach on the meeting point, so I rode steady on middle speed & reached at the crossing point just before 11:00 am.
Gathering With Mates:
I waited there sometime and tried to get June vai over phone but couldn't connect him. Suddenly I could remember that I have not reloaded the fuel tank where it near to empty. So I searched for fuel station there. But searching two fuel stations I could not found Octane (RON95). Only Petrol (RON80) is available. Without refueling I could return home from there.
But I had planned for ride with June vai till Dinajpur & from there I'll return home. So I needed fuel for my bike. I moved forward in search of fuel and after riding couple of miles saw a white FZS coming from other side & another TVS Â RTR just on behind him. Yes, they were June vai & Abid vai. I signaled them with head lamps. We stopped & parked before road side petrol police box. This was my second meeting with June vai & first meeting with Abidur vai.
It is really awesome feeling meeting with fellows on the trail specially when you are very closely known & didn't meet each other for long. We passed there sometime, discussed about the trip and of-course about our bikes, especially about the newly purchased Apache RTR of June vai. We snapped us on the road and started for Dinajpur.
Entering the Dinajpur-Fulbari road we searched fuel stations again but surprisingly Octane 95 was not available anywhere. We just continued riding as I'll not put Petrol in my bike. We stopped on some beautiful spot where June vai snapped the road side nature. June vai is a professional photographer, so he took some tremendous shot of the road side beauties. Again we started for ride. The road was covered like a green tunnel with large & aged trees. So some area of the road was quite wet even at 12:00 PM. June vai was leading the ride and Abid vai & me was following with RTR & Fazer. It was really a superb ride.
_x000D_ _x000D_
The Misery:
_x000D_
I found Abid vai very careful and experienced rider while we are riding together. And there is nothing to mention about June vai as he is the top listed biker in BD. So Abid vai & me just following June vai on the track. We were riding very carefully as the road was quite wet due to fog and full of loaded cargos which are coming from Hili Land Port.
_x000D_
_x000D_
Once a time of free riding, suddenly I tried to overtake Abid vai but can't due to a loaded truck coming from other side. When it passed away I just accelerated my bike from 60kmph and tried to overtake Abid vai while another loaded truck coming from other side. The double cross was within my capability as I have just measured it and accelerated my bike thus to do it.
_x000D_
I measured as, after overtaking Abid vai the truck will pass me within 3-5 second. So it will be a safe overtake. But when I was overtaking Abid vai, just on the moment I found another bike (Bajaj-Platina) on the right corner of my eye sight, which was just heading on the road without slowing down even without any signal.
_x000D_
I calculated within the millisecond that we will crash on each other (Me with Platina Rider) while I have crossed the truck after Abid vai. But my bike was just accelerated with 78kmph crossing Abid vai & there are only some meters to reduce my bike speed to zero. I found no other way. Due to my fast & habituate reflex I pushed hard both of the breaks. The speed started to reduce very quickly while I was crossing the truck overtaking Abid vai. My bike was quite leaned on right side while crossing & trying for breaking hard. Suddenly the front wheel got jammed on the wet tarmac and horribly it crashed on the road and both of us dragged on the road with sparks!
_x000D_ _x000D_
The Matrix:
_x000D_
The situation before crashing I could not remember for even 4-5 days where it was blurred in my memory cell. After some days and after couple of try I could recall the memory of the whole situation and it clearly uncovered before me. Whatever now I can remember the each scene very sharply on my sight. While crashed on the road, I saw my bike badly dragging on the road with the fire sparks.
_x000D_
I thought it has gone forever. Me also dragged falling prostrate on the road like a duck or a boat sailing over road. At that time I concerned about to save my organs from breaking. So I just folded my legs & arms with my chest and let my body rolling on the road to reduce the scope of huge injury. I thought to roll out from road with the body velocity but I could not and dangerously stopped at the middle of the road. I was fully in conscious, lifted up my body and stood on the road & saw both way of the road for upcoming vehicles.
_x000D_
Thanks to Allah that there were no other running vehicle on the road. Only a truck standing far away from me & the truck I crossed while crashing safely passed me away. Within seconds I collected my mobile & gadgets from road and ran toward my bike. It just was lying on the road. I pulled him on and engaged the side stand. Villagers rushed to me, at the same time Abid vai asked me whether I am badly injured or Ok. Then he called to June vai who has rushed few miles forward from us to gain top speed with his white FZS. Within a few minutes June vai arrived at that place.
_x000D_
_x000D_ _x000D_
Nails of Misery:
_x000D_
We get parked the bikes aside from road and stood little far away from road. A vigorous bike rider also attended with us. June vai lighted cigarettes for us for making the situation easy & comfortable. We just spend some time & relaxed. In the mean time they searched my body for injury. We found all the riding apparels are frayed & badly scratched. My jacket, pant, keds & also the palm of my gloves ragged with big wholes. But surprisingly there no scratch found anywhere of my body.
_x000D_
Even the helmet visor was also scratched a little. After that we inspected my bike for damages. I found the leg guard has badly crashed & rear break lever twisted. The exhaust cover & side cowling badly scratched. It found all the pressure gone over the leg guard, handle bar external bolt & exhaust cover. Â So I pushed the ignition with a terrible fear but it nicely started the engine and roared usually. After some seconds I revved a little and didn't found any unusual with the engine.
_x000D_ _x000D_
Trail again:
_x000D_
June vai asked whether I am capable to ride or not. I assured him that I am OK and no problem to ride. Then I get on him, aligned both mirror, ignited the engine, engaged the gear and started to roll with low speed. June vai, Abid vai & the other biker also started their bike behind me & followed me how I am riding.
_x000D_
I saw them behind me with a line and felt me very much ashamed for putting them in such an anxiety & trouble. I found my bike handle bar little jammed and the broken leg guard quite imbalanced. But after some distance I found it quite ok and raised the speed a little. Within some minutes we reached at Dinajpur Fulbari crossroad.
_x000D_
We stopped there as June vai & Abid vai had to exit toward Dinajpur from left turning where I have to go with right side toward Rangpur. I assured them that I am Ok and they can forward on their way without being inquietude. They smiled & started for Dinajpur and I asked other rider (Babu vai) for fuel pump. He indicated the fuel pump on my right. I loaded the tank with Octane, have a cup of tea with him. He wished me best of luck and I headed for Rangpur.
_x000D_
I was burning inside with some anxieties in my mind whether my bike is OK or not as it has faced a dangerous accident while it was with high speed. So after few miles I started to accelerate my bike gradually & it nicely responded. I revved more for speed & again found it ok. I continued 80-90 for few miles. And then pushed it hard till 112kmph. Oh Alhamdulillah......my boy is fully sound & OK. The road from Fulbari to Mithapukur I continued the top speed and dropped it while I head on Dhaka-Rangpur highway.
_x000D_
_x000D_ _x000D_
Recovery From Scratches:
_x000D_
With a decent medium speed of 60-75kmph I entered into Rangpur at 2:30 PM & directly head in to the Yamaha service center Karnaphuli. There Raju vai took it for a little test ride & stoppee. And then adjusted the handle bar & ball laser, aligned the rear break lever, changed the silencer cover and polished the side cowling scratches. I got my stallion dressed on 4:00 PM. Within the time I pull off my torn Jacket, pant & gloves and packed them into a shopping bag. And then usually entered at my home like there is nothing unusual with me.
_x000D_
Aftermath:
_x000D_
After the accident I couldn't remember the actual situation of the crashing time for few days. But after some days with couples of try I could reveal the situation and could remember the each scene very clearly on my sight. Every millisecond uncovered before me. Lastly I found the accident caused for the Platina bike which suddenly entered from right side of the track.
_x000D_
Then I was on a double cross with Abid vai and a truck. The main disaster arisen from my front break. While on the spot I was reducing the bike speed very effectively but it jammed on the wet slippy road. So inevitably front wheel lost its traction over wet road & my bike dragged over the road with huge spark.
_x000D_
And this is the situation where I could be safe if my bike had equipped with ABS (Anti locking breaking system). But in Bangladesh we have no such opportunity to get ABS equipped bike where we are struggling to get minimum standard of quality bike. But not being desperate, within a short time I through an article on BikeBD with the heading "Motorbike Breaking System & Some Tips for Safety". Wish all of you have read it. If not, get the digest immediately if you want to reduce the possibility for unwanted accident. So riderz take care yourself & take care of your ride. Cheeerz....
You might also be interested in