A Survey on Illegal Motorcycle In Bangladesh Run By Govt Soon
Published On 21-Jun-2013 10:42am , By Shuvo
Communications Minister has said that the government will conduct a month long survey from Wednesday to determine the accurate number of illegal motorcycle in Bangladesh, at first in capital Dhaka. At present there are 277,000 motorcycles under the BRTA Dhaka Division (Dhaka Metro LA or HA).
A Survey On Illegal Motorcycle In Bangladesh Run By Govt Soon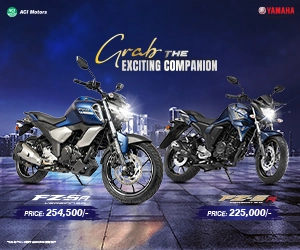 _x000D_
They believe that the real number of motorcycles that run in Dhaka city is believe to be two to three times than that of the registered bikes. Many of the bikes that are run in Dhaka city don't have legal papers and many also are not run under the restricted engine displacement that they should be run of. Currently in Bangladesh there is a restriction that any importer can only import bikes of minimum 50cc with a maximum of 155cc though currently in Bangladesh.
_x000D_
The survey will run for one month starting from next week, the police said that the motorcycles riders don't care about traffic rules and sometimes occupy footpath causing inconveniences to the pedestrians. The government also said tough actions will be taken against the bikers who will fail to register their motorcycles and the bikes that are registered outside Dhaka city will also identified during this survey. Though at this very time people will be able to do their driving license.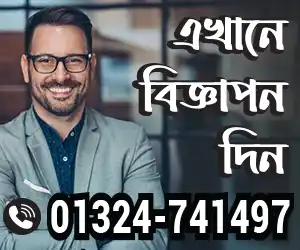 _x000D_
Also to be noted that during this one month all registration of Brand New bikes will be stopped as they work on the survey, so when you will buy a brand new bike make sure that you ask your dealer about what will you do as you have to run your bike for a month or so without any number plate.
_x000D_
There is another new rule in the process, due to the crime which has increased over the time and people say that FAST bikes are mainly involved, the Defense Ministry has issue an proposal that anyone who will buy a bike over 125cc must have a police permission or police verification to his respective Police Station for it.
_x000D_
First you have to go to BRTA collect a form and fill it up and submit it to them, the local police station will come for verification about you,( just like passport verification). Then they will submit it to BRTA and if they feel that you are illegible then you will be granted for the bike to buy over 125cc, then you will submit that verification form to the local showroom and then off you go with your bike.
_x000D_
 Hope this survey can prevent the illegal motorcycles in Bangladesh.
_x000D_
-By Wasif Anowar
You might also be interested in