10,000 KM Hero Honda Hunk User Review By Rabbi
Published On 30-Sep-2015 11:22am , By Shuvo
Hello BikeBD Readers, I am M Fazle Rabbi (Shimul), Assistant Engineer, West Zone Power Distribution Company Ltd. Today I am going to describe my experience with my 10,000 Km old Hero Honda Hunk. Lets see my Hero Honda Hunk user review.
10,000 KM Hero Honda Hunk User Review By Rabbi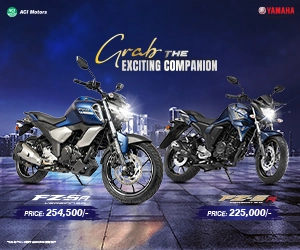 Feeling of First Ride:
The first biking experience is one of the sweetest memories of my life. It was when I used to go high school. My uncle gave me his bike Yamaha 100 to start. I started keeping my uncle as pillion with a great excitement. It was in the school field, so I was not afraid about the accident. According to my uncle my balance was good as a beginner. That's how my biking career started.
How I Choose My Bike:
Since I am above six feet high, so I was looking for a bike that suits me. Power was also a requirement. I was not so worried about the fuel efficiency because I knew that the big boys eat a lot. My main concerns were cost and control. Before choosing my bike I had experience using Pulser 150, Discover 135, Yamaha FZ and Yamaha Fazer. Primarily my choice was Bajaj Discover 135. But Unfortunately It was not available then in the country. So I left that.
Pulsar 150 was a good bike having a great down force and a very popular outlook. But It's center of gravity towards the front reduces the control over the bike. Because the overall body work doesn't support that. The effect will be cleared if we see that, in the statistics the most accident causing bike is Pulsar 150. With due respect to the Pulsar family I have to say that Pulsar has a lack of control in urgent circumstances. Another point can be noted. When the bike becomes older the neck joint creates problem. The maintenance frequency is another point to be considered.
TVS Apache RTR is also a good bike. But I don't like the height and the outlook. Again the seating arrangement is not comfortable rather it creates back pain.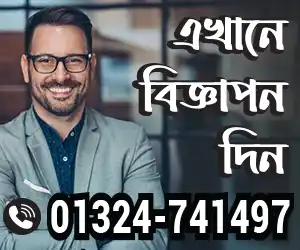 Both The Yamaha brands took my heart. But when I saw the price tag I became hopeless. Added to that the fuel efficiency was way under tolerable limit. So what did I do?
Then in one evening one of my closest men Pitar gave me his bike to ride. It was Hero Honda Hunk IPL edition. It was an old bike aged about 20000 km. But When I started, I felt something different. The control was just above awesome. Even with two pillions in a busy city road, I felt like in full control. The acceleration was little slower but it was enough. The bike was so silent that the other bikers couldn't realize the position if the horn switch wasn't pushed. According to my friend the fuel efficiency was surprising. It was 50 km/liter!! Can you believe? Besides the market price was under my budget. So I decided to buy Hunk. In my time IPL edition was not available so I had to buy Hunk with double disk brakes.
Design:
The design is quite admirable. The bike has a muscular fuel tank with a pair of extra tank kit attached to both sides. Those kits have some aerodynamic functions. Though I have doubts about that. The white rear lighting arrangement is the first introduced style in the country. The pillion seat is little higher from the driver. It has digital speedometer with analog rpm meter. It doesn't have any engine kill switch though I don't find any significant usefulness about it. It has rear nitrox suspension with the rear wheel.
A big problem is having AC driven front lighting bulb. So the light intensity changes with the throttle. The mirror size could have been bigger. The available colors are black, red, silver, olive, white and midnight black. The last two colors are not available with Hero Honda Company but with HERO.
Hero Honda Hunk Specifications:
Engine:
Type : Air cooled, 4 – stroke single cylinder
Displacement : 149.2 c.c
Max. Power : 10.6 kW (14.4 Ps) @ 8500rpm
Max. Torque : 12.80 N – m @ 6500 rpm
Compression Ratio : 9.1 : 1
Starting : Self Start
Engine oil capacity : 1.2 Litres
Engine oil grade : SAE 10 W 30 SJ grade
Transmission & Chassis
Clutch : Multiplate wet
Gear box : 5 Speed constant mesh
Chassis Type : Tubular, diamond type
Suspension
Front : Telescopic hydraulic shock absorbers
Rear : Swing arm with nitrox GRS (Gas reservoir suspension)
Brakes
Front Brake : Dia 240 mm Disc
Rear Brake Disc : Dia 220 mm
Wheels & Tyres
Rim Size Front: 18 x 1.85, 5 spoke cast wheels
Rim Size Rear: 18 x 2.15, 5 spoke cast wheels
Tire Size Front : 2.75 x 18 – 42 P, Tubeless tires
Tyre Size Rear : 80 / 100 X 18 – 47 P, Tubeless tyres
Dimensions
Length :2080 mm
Width : 765 mm
Wheelbase : 1325 mm
Saddle Height : 795 mm
Ground Clearance : 145 mm
Fuel Tank Capacity : 12.4 liters
Reserve : 2.2 liters
Weight : 146 kgs
Engine Performance:
If it is needed to feel the engine then the best way is on long road. The acceleration is seemed to me little lower compared to other bikes. But after 60 km/h it becomes something different. It has 5 speed transmission system. The shifting of gears is little rough. The first gear has low working span. That's why you have to change that immediately after starting.
The second gear is smooth and you can get 35-40 km/h in 5000-6000 rpm. The third gear can be used both for pulling to high speed and for city ride. But As I said earlier that this bike is for long road so it becomes tricky to use it in busy road. You will feel urgency to change gears between 1-3 frequently. The fourth gear is basically for pulling to high speed up to 80-85 km/h within a very short time. The fifth gear is the finisher.
I got 114 km/h as the top speed. The above speed limits with different gears can be changed depending how frequently the bike is used. If the bike is not used regularly then those limits can be difficult to achieve. The fuel is an important factor. The compression ratio of hunk is 9:1 that can be satisfied with octane. So Hunk fueled with octane will behave differently.
The manufacturer did a fine job with the exhaust pipe. It creates very small amount of sound which becomes negligible after wearing helmet. The engine vibration is very low. At 55-65km/h it vibrates a little more but after that it becomes low again. I found an interesting behavior of the bike. That is when you will start in the free way the bike will insist you from going fast in the first place. But if you ignore that then it will provoke you to go real fast.
Controlling & Comfort:
This is the best part about the bike. I will give "A+" easily in this part. The center of gravity is a vital point about this bike. It will give you extra privilege in controlling. The weight is distributed evenly. As a result the handling becomes easier. This gives the rider an advantage in the busy road. The height of seat and the handle position make a critical angle which gives the biker a huge comfort.
Bikers sometimes do complain about back pain after a long journey. But I can ensure you from my experience that you will feel almost nothing after a long journey. The suspension system is better. The pillion gets extra comfort for this. Because of the even distribution of the weight the bike doesn't shake in high speed unless you wear a loose outfit. After 75 km/h you will feel like the bike is standing still on the road.
I have a complain about the chain. Because I don't know somehow the chain becomes dry and loose frequently. So you have to check the chain regularly. I have another point to be considered here. Without proper tire pressure in both wheels you won't get the desired comfort and controlling characteristics.
Braking:
The latest Hero Honda Hunk has disk brakes in both wheels. So the braking becomes easier then past. But it do create problems for the people who take the braking seriously. I recommend using both brakes at a single time. You can control the bike confidently even at 80 km/h. The rear tire width is little low. That's a problem in slippery road.
Because it lacks of grip in wet condition. But if the rider can use the brakes simultaneously with controlled lever pressure that it doesn't create much problem. So it needs experience in the wet condition. The braking system could have been better with wider rear tire. Some riders change the stock tire with wider tire but it becomes impossible for those having rear disk braking. I think the manufacturer should think about this modification.
Mileage:
I am satisfied about the fuel consumption rate of my bike. I get 45-50 km/L in the high ways and 35-40 km/L in the busy roads. The fuel efficiency depends a lot on the fuel quality. I use octane in the first place. That people who ride most of the time in busy roads, this bike is not for them to consider.
Engine oil:
Hunk recommends Jeso Ma 10w30 SJ grade engine oil. But I find better performance with Castrol Active 20W40 SJ grade engines oil. There are other brands which work ok with this bike. Honda and Mobile 1 Racing 4T are better.
Modification:
There are many sections in hunk that can be modified. A R15 front kit can be attached. A dc system can change the front lighting system. The use of hero extreme handle or bajaj pulser handle replacing the stock handle can be better. If anyone wants to get instant pick up then he can change the air filtering system. But all of them must be done with expert hands.
Finally it is time to make some assessments about the bike. They are below.
Positives:
Controlling is best
Raw power is up to the standard mark
Effective for urban high ways
Comfortable seating position for both rider and pillion.
Suspension system is good.
Acceleration is good
Less engine vibration
Sound efficient
Durable
Negatives:
Difficult to use in wet condition
Rural roads are not suitable
Narrow Rear tire sometimes creates problems for braking
Not fuel efficient
Price of the spare parts is high
AC lighting system becomes nightmare in night riding.
Read More>> Modified Hero Honda Hunk ownership Review
Conclusion:
Some people say that HUNK has everything in average level. I partially agree with them. Because It's better to have grade "A" in all subjects. If you get "A+" in one subject and "F" in another subject then the result is ultimately a failure. We do have an economic condition in our country. Again we don't have to race here. So It's desirable to have friend rather to have a beast on the road. The durability and performance depend mostly on the biker. If a person considers his bike as a pet and takes care of it as it desires, then surely it will responds whenever the owner wants.
Finally Some Tips To Share:
Always use high quality engine oil
The engine oil must be changed regularly
Don't use modifications that can create negative effect to the performance
Try to keep the bike clean as best as possible.
Remember the limitations
Don't ride rough frequently
Always wear helmet
BikeBD Note: You Can Also Send us your motorcycle ownership review at bikebd@gmail.com, Click Here For Details.
For further updates keep visiting our website and subscribe to our BikeBD Youtube channel, and also eye on our BikeBD Facebook Fanpage. See you soon with the latest discussion, review & news.
See Available Motorcycle & Scooter Brands in Bangladesh
See All Updated Motorcycle & Scooter Prices Here
See Nearest Motorcycle & Scooter Showroom Addresses To You
Related Article You May Like:
Read By Category:
You might also be interested in