Suzuki GSX-R 150 1500 KM User Review - Leon Rezone Haque
This page was last updated on 26-May-2022 12:45pm , By Arif Raihan Opu
Suzuki GSX-R 150 1500 KM User Review
I, Leon Rezone Haque, am currently living in Mohammadpur, Dhaka. I am currently using the Suzuki GSX-R 150. I have been riding the bike for about 1500 km. Here I will be writing about my experience with the bike.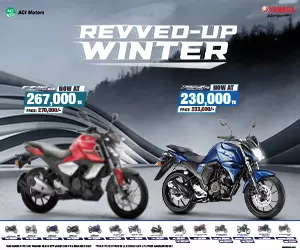 I started my riding journey with the Hero Honda Passion Plus. I have changed 2 bikes since then, they are Bajaj Pulsar 150 & Hero Honda Hunk 150. Having a fascination for sport bikes, the Suzuki GSX-R 150 seemed more reasonable to me. Before choosing the bike, I thought of riding a few more bikes in the sports category to understand the riding experience.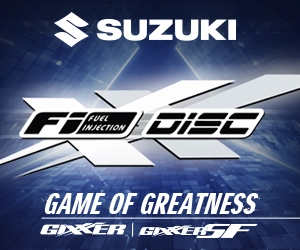 The bikes are - Honda CBR-150 & Yamaha R-15. I chose the Suzuki GSX-R 150 bike because of its price, appearance, mileage, speed, controlling, and turning radius.
I use the bike for both the city commute and long rides out of town. I bought my Suzuki GSX-R 150 from the Authorized Suzuki dealership, Bikerz Paradise for a price of 3,50,000BDT.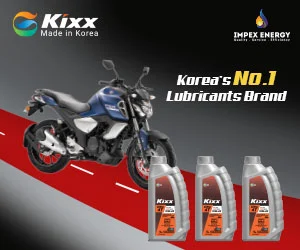 It took a long time for the bike to be delivered. The feeling of owning my first sport bike was inexplainable. What a wonderful feeling it was when I first swung my leg over the bike for the first time.
I have 1500 kilometers in the odo so far. The engine of this bike requires 1300ml, which causes an unnecessary hassle while changing the engine oil. I use the Motul 10w40 (Mineral) engine oil, which costs 500 BDT and it has a better performance than any other engine oil in my opinion. I get my bike serviced from the Suzuki Authorized service center (Bijoy Saroni). Since it's my baby, I make sure to wash the bike every week.
I didn't modify anything about the bike. But I'm planning to install fog lights. Although the headlights are good for the city commutes, you may face a little problem while riding on the highway.
It's a new bike so I haven't had to change any parts yet. I went to Mawa a few days ago. When I saw the amazing road, I was tempted, but I tried my best to ride at a reasonable speed. But my attempt was futile, as I ended up riding up to a speed of 136kmph. I know the bike has the capability of hitting speeds higher than that, but I restrained myself.
The Pros of the Suzuki GSX-R 150:
The bike is nimble, which allows the bike to squeeze through heavy traffic.
Powerful and great torque.
Turning radius.
Mileage.
Saddle height.
Reasonable price.
The Cons of the Suzuki GSX-R 150:
Small pillion seat.
Unorthodox engine oil amount.
To me, the Suzuki GSX-R 150 bike is the best among the sport bikes in Bangladesh considering its price, speed, mileage, control, and appearance. So, I will suggest to those who are thinking of buying a sport-bike to buy this bike in a heartbeat.
If You want to Find Suzuki motorcycle price in Bangladesh and Suzuki motorcycle showroom near you visit Our Website. Stay with us for more update motorcycle news. Thank you all.
Written By: Leon Rezone Haque
You might also be interested in