YRC Is Going To Arrange Cox's Bazar Riding Fiesta 2019!
Published On 14-Nov-2019 05:31am , By Raihan Opu
YRC - Yamaha Riders Club is going to arrange Cox's Bazar Riding Fiesta 2019 in this November 2019. Yamaha has been arranging Yamaha Riding Fiesta for some time now, and The upcoming Cox's Bazar Riding Fiesta is going to be one of the biggest of them all!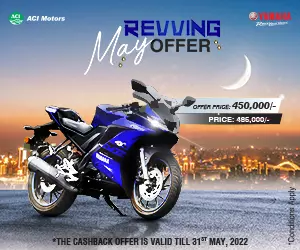 Yamaha Riding Fiesta first happened in October 2018. Later on the year, Yamaha arranged Yamaha Riding Fiesta on Khulna. The events have been really successful and bikers all around the country were waiting for a similar event to happen nearby them. And now, YRC is arranging Cox's Bazar Riding Fiesta 2019!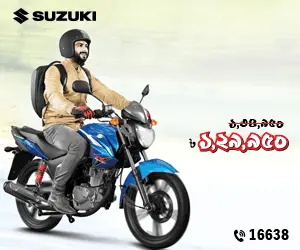 Cox's Bazar Riding Fiesta - The Event
The event will take place from 5th to 7th of December. The riders and guests will check-in the hotel at 3 PM on 5th December, and will check out at 11 AM on 8th December. The event has a lot of programs and events up its sleeve. The first day of the event is planned for check-in and leisure activities like Beach seeing and relaxing. The second day of the event will consist of beach sports, riding experience share programs, cultural programs, fire shows, and other activities. The third day of the event will carry similar activities along with the addition of DJ show, Band show, and many more. The riders will check out and ride to their home the next day.
Registration Fees and Details
The registration process for Riding Fiesta 2019 is going to go on till 15th November 2019. Any interested rider who owns an authorized Yamaha motorcycle can register and join this Yamaha Riding Fiesta 2019. There is a registration fee for the Riding Fiesta. The registration fee for a group of 4 riders is BDT 10,000, For couple riders, it is BDT 8,000, and for a solo rider, the registration fee is BDT 4,000. Any eligible rider can register from their nearest Yamaha dealer point or showroom. Click Here For All Yamaha Motorcycle Showrooms in Bangladesh.
Yamaha Riders Club presents Cox's Bazar Riding Fiesta is going to be one of the biggest and most entertaining Bikers get together of the year. This is going to be a great event, and Yamaha riders should join for these 3 days of epicness and fun.
You might also be interested in