Yamaha XTZ 150 Crosser Feature Review
Published On 29-Dec-2019 09:30am , By Raihan Opu
Stating the category adventure dual sports Yamaha Motorcycle is offering two options of new Yamaha XTZ 150 Crosser. Both the options of 2019 released featuring the ABS in front brake as standard. Therefore, covering the trendy but economic package here we're rendering the Yamaha XTZ 150 Crosser Feature Review. So let's ride with 2019 XTZ 150 Crosser whatever the destination comes.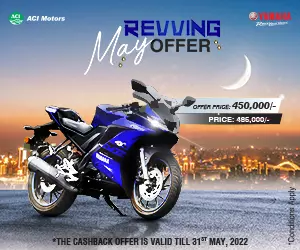 Yamaha XTZ 150 Crosser Overview
The Yamaha XTZ 150 Crosser is a small capacity dual terrain motorcycle that carries the XTZ dual-sport badge. The series also is known as Tenere for the bigger capacity models. Hence, this series is commonly known and widely popular for its economic package and versatile features.
The Yamaha XTZ 150 Crosser is the perfect combination of a motorcycle that designed for both uneven and urban terrains. Hence the motorcycle is combining performance and dynamism in features those are economical but of-course trendy with sporty street-legal ergonomics.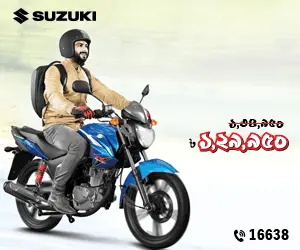 The XTZ 150 revealed the first time in the South American market in 2014. Afterward, it has been serving successfully in other economic and entry-level markets. The new 2019 updates came with some cool features and standard ABS as safety enhancements. Here the motorcycle also is available in two different designs options. Hence those are marketed as Crosser-S & Crosser-Z.
2019 Yamaha XTZ 150 Crosser – Design & Style
The 2019 Yamaha XTZ 150 Crosser is the motorcycle that awakens the desire of many with greater look, design and practical features. It's profiled for all-terrain use but that designed somewhat in a blended contour of trail and adventure bike. At a glance, it's an adventure dual sports motorcycle.
The XTZ150 Crosser designed versatile with most pragmatic ergonomics but of-course that looks sporty in every angle. It's a high saddle and larger wheeled motorcycle that comes with longer travel suspension and high ground clearances. The wheel fenders are high raised like the trail bikes hence the exhaust is also mounted the same.
The motorcycle showcased in two different versions we mentioned earlier. The Crosser-S comes with low mounted front mudguard where the Crosser-Z comes with high mounted flaps. Here the difference is nothing crucial but options are available to serve the different taste of riders.
Coming to the design description the headlamp and tail lamps are compact and those fixed after the raised wheel fenders. Coming to the ODO consol it's a combo unit that featured with analog and digital clusters. Here again, the pit design is different considering the S & Z models.
Here the fuel tank shaped sporty with same bikini plastic fenders in both model options. The tank is placed high where rider seat is in the pocket between the tank and the pillion space. Hence seat is curved with different heights where the tail is extended with ADV like luggage-rake and heavy-duty grab-rails.
Therefore, the bike designed to be practical and purpose oriented. Hence the panels and cowlings are much compacts in design and of course, the color and texture are different for S & Z versions. Lastly, the rest of the parts are naked that featured to deal different trail situation as it's a dual sports breed.
2019 Yamaha XTZ 150 Crosser – Chassis, Wheel, Brake & Suspension
The Yamaha XTZ 150 Crosser is the small capacity machine that comes with a very competitive body profile. Both the versions the Crosser-S and Crosser-Z constructed the same with the same frame, wheel, brake, and suspension system.
Commonly the machine assembled on a semi-double steel cradle frame. The steel tube frame is light, strong and gives stability considering all terrain conditions. Hence, due to dual-terrain characteristics, the wheels are not the only street focused rather also featured to deal rough uneven terrains.
Therefore, the front wheel is 19-inch and rear is 17-inch in diameter. The wheels are obviously featured with steel spoke rims and tires are dual-terrain tube type tires. Hence the larger dia front wheel allows comfortable fun playing against most of the rough conditions.
In 2019 updates the Yamaha XTZ 150 Crosser comes with significant enhancement with its braking system. Both the Crosser-S and Crosser-Z comes with hydraulic disk braking system in both wheels as standard. Moreover, the front wheel comes with single channel ABS feature. Hence dealing with the unpredictable situation and extreme braking is safer more with the new machines.
Coming to the suspension system both the S & Z versions come with same suspension setup. Here the suspensions are featured with very responsive and comparatively longer travel characteristics as does commonly with off-road motorcycles.
Here front suspension is upright telescopic fork suspension and the rear one is swing arm linked mono. The front suspension travel is 180mm and rear comes with 160mm travel. Here Crosser-S comes with lower mudguard setup, so the fork barrels remained naked. But in Crosser-Z the front fender mounted high, hence the fork barrels are covered with flexible rubber cushions. Furthermore, the rest of the setups are the same in both versions.
2019 Yamaha XTZ 150 Crosser – Riding, Handling & Controlling Characteristics
The Yamaha XTZ 150 Crosser comes with completely upright riding features including seat, handlebar and other control lever positions. Here seat is a larger single piece with more than enough comfortable space for the rider and a full-size pillion.
The seat is nicely curved down indicating rider position where the pillion position is paced height. This feature ensured the 835mm lower saddle facility even where the ground clearance is higher with 235mm gaps. Therefore a lower height rider can feel comfortable where higher ground clearance will allow smart dealing the obstacles.
The pillion seating is larger we mentioned earlier that also enhanced with heavy grab rails from both sides. Again, at the tail, it has a nice luggage rake. So, touring, long traveling and carrying daily household materials is widely supported with its overall ergonomics.
Hence, in terms of comfort, the XTZ150 Crosser featured to allow much comfortable riding with longer travel suspension setup. With the larger wheel, it will feel much comfier on gravel roads, which is not possible with the regular street bikes. Lastly, with 131kg kerb weight, it seems much handy to tackle the bike easily for most of the types of riders.
2019 Yamaha XTZ 150 Crosser – Engine Feature
The both Crosser-S & Crosser-Z model option of Yamaha XTZ 150 Crosser carries the same engine. Only the crankcase outer part color is different. The Crosser-S comes with the black colored crankcase and the Crosser-Z engine comes with rugged metal tone. Hence, nothing is different inside.
Whatsoever, the XTZ150 Crosser engine is a single cylinder, four-stroke, air-cooled engine that enhanced with RAM air cooling system. The engine is featured with 2-valve SOHC valvetrain that feeds with the electronic fuel injection system.
Here the cylinder dimension is square with the bore & stroke of 57.3mm & 57.9mm. But the compression ratio is not officially declared. The engine comes with only electric start feature hence the conventional kicker is absent. Furthermore, the engine featured with 5-speed gear that capable to tackle all the situations within the capacity range.
Coming to the engine power and torque number those are respectively 12.2HP and 12.55NM that declared officially. Hence along with square cylinder, fuel injection system and lighter weight, it seems quite convenient to deal with all the regular situations. Hence according to Yamaha, the motorcycle is a performer within its size and category and of-course fuel economy also ensured an optimum level.
2019 Yamaha XTZ 150 Crosser – Specification
Specification

2019 Yamaha XTZ 150 Crosser

Engine
Single Cylinder, Four Stroke, Air Cooled, SOHC 2-Valve Engine
Displacement
149.3cc
Bore x Stroke
57.3mm x 57.9mm
Compression Ratio


Maximum Power
12.2HP (9.09KW) @ 7,500RPM
Maximum Torque
12.55NM (1.28kgf.m) @ 6,000RPM
Fuel Supply
Fuel Injection
Ignition
Electronic
Starting Method
Electric Start
Clutch Type
Wet, Multiple-Disc
Lubrication
Wet Sump
Transmission
5 Speed; 1-N-2-3-4-5

Dimension

Frame Type
Semi-Double Cradle Frame
Dimension (LxWxH)
2,050mm x 825mm x 1,140mm
Wheelbase
1,350mm
Ground Clearance
235mm
Saddle Height
836mm
Weight (Kerb)
131 Kg (Dry 124 Kg)
Fuel Capacity
12 Liters; Reserve 3 Liters
Engine Oil Capacity
1.25 Liters

Wheel, Brake & Suspension

Suspension (Front/Rear)
Telescopic Fork, 180mm Travel / Linked Mono Shock Absorber, 160mm Travel
Brake system (Front/Rear)
245mm Hydraulic Disk with Anti-lock Braking System (ABS) / 203mm Hydraulic Disk
Tire size (Front / Rear)
Front: 90/90-19 M/C 52P Rear: 110/90-17 M/C 60P Both Tube Type


Battery
12V 5.0AH, MF
Headlamp
12V Halogen Bulb
Speedometer
Analog
*All the specifications are subject to change upon company rules, policy, offer & promotion. BikeBD is not liable for the changes.
2019 Yamaha XTZ 150 Crosser – Ride Wherever the Destination
The Yamaha XTZ 150 Crosser is a complete dual terrain small capacity machine. It packed economic but with nice trendy features. At the end here we collected the core features to glance again the bike in short.
Exclusively adventure oriented sporty looks and practical design.
Complete body panel that featured to tackle different terrain situation and also trendy to cop with modern styles.
Economic but efficient and performer engine that comes with an electronic fuel injection system.
Hassle free air cooling feature that enhanced with Yamaha RAM air cooling system.
Full equipped analog-digital sporty combo ODO consol exclusively including clock, ECO riding mode, and gear indicators.
Comfortable seating and riding arrangement with spacious pillion and luggage spaces including heavy duty grab rail.
Responsive and longer travel suspension system ensures better control and comfort.
Hydraulic disk braking system in both wheels that comes as standard.
2019 XTZ150 Crosser comes with ABS enhancement in the front wheel that confirms braking and controlling safety.
Furthermore, it's a light weighted small bike that fully equipped to use for traveling, commuting or hiking on unpredictable terrains.
So, you can see this is the overall appearance of the light weighted machine Yamaha XTZ 150 Crosser 2019. Hope you got the image of the bike clearer. Hence stay tuned with us for bike review, feature, price, and lot more updates. Thank everyone.
You might also be interested in