Yamaha SZ-RR V2.0 Ownership Review By Ahmed Shahriar Nafees
Published On 03-Oct-2017 08:58am , By Saleh
"Yamaha" the youngest two wheeler company from Japan, started their journey in early 50s (Source). Their first model was a copy of a German DKW RT 125cc motorcycle. Yamaha's core design moto was to build compact, powerful and simple motorcycles. At that time, the other two wheeler companies were already established brands and has gained the trust to their clients. So to catch up with the competition, Yamaha started racing in the local competitions and after they had a few titles under their belt, they need not see behind. Yamaha's R&D team is one of the finest in the world and the developed technologies for the racing team had always made their way to the production models within couple of years. Thus YAMAHA the icon of Racing and state of the art engineering.
Yamaha SZ-RR V2.0 Ownership Review By Ahmed Shahriar Nafees
For the last two years I have been using the Pegasus Fabio 125cc. You can read my ownership review here. It was a reliable bike, it never turned me down. Many people asked me "why I bought a Bangladeshi bike". I was planning to buy a 2nd hand Indian or Japanese bike as I did not know how to ride a bike. Then I thought it would cost me the same if I buy a brand new Bangladeshi bike, so why not buy a brand new one rather than buying a 2nd hand with no warranty. After gaining some experience and a few long tours with friends, I felt a need for more power and speed. At the same time I have to have reliability, looks and seat spaciousness, mostly comfort which concerns shock absorbers as well. I chose three bikes CB trigger, TVS RTR, and interestingly Yamaha SZ-RR V2.0. Both Trigger and RTR are fantastic bikes with class leading power and torque, but these two were very common in our streets. So no real advantage on road presence, which I was very much used to with my previous bike. Even though it was not a famous bike, people used to give me complements for my bike and for the looks. In this case, Yamaha SZ-RR V2 had the upper hand, lots of road presence and an uncommon shape to look at.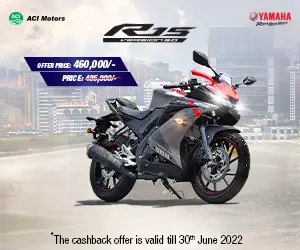 Now comes the seat height and space (length). Well RTR and SZ RR both have almost similar space where Trigger falls a bit short on length. Being 6 feet tall I prefer my seat to be as high as possible. SZ RR has the privilege of 10mm than that of the other two, which is 800mm of seat height. Performance wise Yamaha SZ-RR V2 is nothing special or amazing compared to the other two, but it is a bit tricky though. How?, well like Yamaha's top of the line Fazer, SZ RR shares the same 149 cc engine, even their torque figures are same as well, that is 12.8 Nm @ 6000RPM. The difference comes to the power where Fazer scores 13ps @ 8000RPM and SZ RR is 12.1ps @ 7500RPM. This subtle change in power figure comes into action because of the FI system installed on to Fazer. If we come down to the basics, more power means more top speed and more torque means more pulling ability of the engine. What all this means is, I can reach the top power and torque earlier in the rev range and one of the interesting part is, these power and torque comes earlier than that of Trigger and RTR.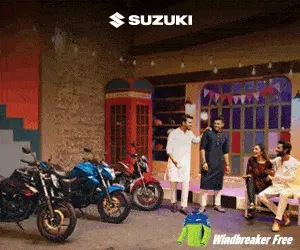 Officially Yamaha claims SZ RR top speed to be 110km/h, which I have already achieved (after first servicing). Now my point is, in the city we hardly reach 100km\h speed and on the highway it is not wise to run over 100km\h. I am not saying that I don't have the guts to ride fast, but the thing is our highways are not safe to ride faster than 100km/h. So the point is 0-100 km\h, I can easily complete with other 150cc bikes in the market. Lot of people asked me then why not Gixxer or Fazer? My answer was "Those two are not built keeping family in their mind." My point is, this bike is more family oriented. Few good reasons are:
Available parts (shares the same engine with Fazer)
Price is much lower than that of Fazer, where I get access to 90% of the performance of Fazer, so good bang for your hard earned bucks.
Blue Core technology means good millage.
Carburetor system over FI means a normal mechanic can fix it.
Less attractive to police so less harassment.
Less attractive to thieves' means your bike is safer.
It is more enjoyable to ride fast on a slow bike than to ride slow on a fast one.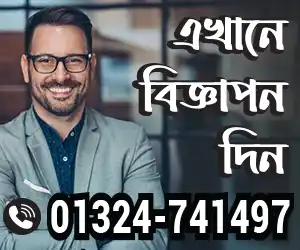 Now I will share the things which I didn't like and have changed. First of all the tires are the worse any bike can get. These are TVS tires 80/80 17 front and 100/90 17 rear. According to the power, this bike's front tires braking ability is not confidence inspiring. It tends to slip even on a dry surface. The rear tire is to some extend ok. But when you have lost your trust from the tires, you have lost it on both of them. So I have changed to MRF rubber, front 90/90 17 and rear 110/80 17 (but you can fit up to 120). Now I might try to do stoppy as well. Another major problem I faced is, I cannot see properly through my rear view mirror. It seems a bit shorter than my expectation, so I replaced them with RTR's rear view mirror (he he he). Honestly with Yamaha SZ-RR V2 has a sharp design lines the RTR's back mirrors just fit them perfectly (Yamaha a hint for you bro). Electronics is a very important part of a motorcycle, it includes –
Head Light
Signal Indicator
Break Light
Horn
Meter Console
Yamaha SZ-RR V2 has a conventional electronics system, which is AC. In AC system when you turn on your head light the illumination of the light is not fixed. It gives you the maximum illumination when you rev your engine hard but when it is on idle it gives you the minimum amount of illumination. Surprisingly even having an AC system SZ RR's illumination does not differ through its rev range. Why? Because it has special capacitor which stores the amount of electricity from the dynamo and battery to constantly supply the right amount of electricity regardless the rev range. Pretty Clever, Yamaha!!!The meter console is very basic it has analog speedo meter, RPM counter, ODO meter and fuel gauge. I have almost come to the end of my review and I cannot finish it before saying how the ride quality is. Well with or without pillion, you will not feel that the bike is weak, plenty of power in it. With all the roads with pot holes will welcome you when you are on your SZ RR. Because Yamaha SZ-RR V2 is the master of all pot holes. Honestly, you will not feel any bump on the road. The balance of the bike is superb, no one can beat Yamaha on that department.
In the end, I must share why this commuter is named Yamaha SZ-RR V2. We all know, RR is used for the top most racing machines of the world. Then why on earth Yamaha put the "RR" on this model, because Yamaha made SZ RR as the most Sports oriented Commuter for those special people, who seek it. Thus SZ RR V2.0 the Sports Commuter from Yamaha (emphasize on sport.) Please be safe and ride safe. For any quarries please feel free to contact me. Thanks for reading.
Written by Ahmed Shahriar Nafees
Thank you all. For further updates keep visiting our website and subscribe to our BikeBD Youtube channel, also stay connected to our BikeBD Facebook Fanpage. To see the details of Yamaha Bike prices in Bangladesh and the Yamaha showroom addresses near to you visit BikeBD.Com.
Useful Article You May Like
Read By Category:
You might also be interested in