Yamaha FZ FI V3 2500 KM User Review - Ananto
Published On 10-Aug-2020 03:18pm , By Raihan Opu
Yamaha FZ FI V3 2500 KM User Review
I am Ananto, my home is in Rampura, Dhaka. From a very young age, I had a hobby of riding a bike like my uncles, and I was very fond of it. So I did want to buy a bike, and after much speculation, my father agreed to buy a bike, then it was the end of 2014. Now I am going to share my experience with Yamaha FZ FI V3 and all the stories with it.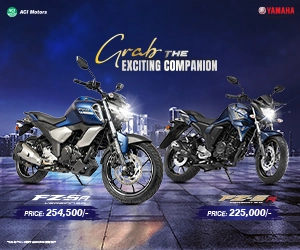 After committing to my father with many things, I bought the first bike Keeway RKS 125cc bike. My first days of riding a bike were started, and I was very surprised to see some biker brothers going on long-distance tours on Facebook. Due to the tight schedule of part-time job and study pressure, not many tours happened then.
Then when I tried to understand and enjoy the tuk-tuk performance of the bike, I decided to change my bike. I Bought the Yamaha FZS FI V2 DD (Dark Knight) bike. In a word, the bike is a small combo pack of Ultimate Box of Happiness, such as look, mileage, comfort. Needless to say, I bought the Yamaha Saluto 125 CC bike later because it is the mileage star of Yamaha.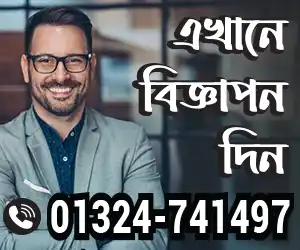 After riding this bike for 4500 km, I feel that when the ABS bike came to Bangladesh, I started with the attempt to buy a bike with ABS technology in the mid-range and Alhamdulillah I bought the Yamaha FZ FI V3 Metric Black bike.
I bought the bike from ACI Motors Yamaha Bangladesh's Authorized Crescent Enterprise South outlet in Dhaka for 2,33,000 Tk at a regular price. My luck is very good again because the day I bought a new bike, it rained that day and I came home with the bike wet and made the second start at home with my mother's hand. Now let's talk about the features of the bike, the glossy color of the bike makes me feel more joss because the bike gives a completely unstable shiny look after washing or when exposed to sun or light.
I like the headlights to be fully LED and the AHO system. The black-colored grille air intake in front of the tank has made the look of the bike beautiful. As the meter display is fully LED, the meter reading of the bike can be seen all the time. The blue-core engine of 149cc, 13.2 Ps power, and 12.8 nm torque that gave me a different feeling in City Ride and Highway Ride.
I think the braking efficiency has increased due to ABS because I have also ridden the version 2 bike in this segment. The biggest advantage of Yamaha is the FI engine (fuel injection system) which gives me huge support in terms of mileage, I am currently getting 37 km per liter in the city and 42 km per liter on the highway, Alhamdulillah. It Vibrates a little at 7500 rpm but it is tolerable. 0-80 km is very smooth but I think it is more important to reduce the speed than to increase the speed so this work is done by the single-channel ABS on the front wheel of my bike.
The biggest thing after buying a bike is to take care of it, I take care of my bike myself and then take it to the service center whenever service is needed, besides maintaining bike wash, regular engine oil change, air filter clean, etc., I use engine oil Yamalube. I use 10w40 semi-synthetic.
I often go on the highway at night so I have two A7 fog lights installed in front of my bike, so far I have been able to reach a maximum speed of 114 km\h. With the bike, I gave a tour of Comilla, Noakhali, by the grace of God, my Yamaha FZ FI V3 bike did not disappoint at all. The Yamaha Fz v3 bike deserves praise from all sides, I am quite satisfied with my bike. Comfort Mileage and Looks boss Yamaha FZ FI V3. Always ride your bike carefully and use a certified helmet. Thanks, everyone.
Written By - Ananto
Creating a value of life isn't easy. But creating life valuable is easy. So I tried to creating value and make an impact. I like to work in a team that is cooperative and helpful. I like to share my knowledge and skills for the betterment of the company. Always find out the opportunities and use in a proper way.
You might also be interested in