Yamaha FZ Fi V3 2000 KM User Review - MD Rajib
Published On 20-Oct-2020 03:37pm , By Raihan Opu
I am Md. Rajib. I started using bikes in 2010. I am currently using the Yamaha FZ Fi V3 bike after Suzuki, Yamaha Fazer. Today I will share with you some experiences about this bike.
Yamaha FZ Fi V3 2000 KM User Review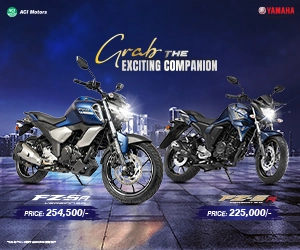 I can't finish with a description of why I use a bike. In a word, there are many benefits of a bike. I feel more about two things, travel time and cost reduction. And that's why I use my bike. One of the reasons for taking the bike that I am currently riding is ABS and color. I like the color blue a lot. And so I bought the bike in the color of my choice.
My bike was taken from Yamaha Authorized Dealer Point Crescent Enterprise, 60 feet Mirpur in Bangladesh. At that time the price of the bike was 2,35000/ BDT. The feeling of the first ride after buying a bike is awesome, I can't express it in words.
Loved it when I got the bike of favorite color. No service has been provided since the bike was purchased. The ABS of the bike is my main attraction. I also like braking, mileage, comfort, thick wheels. I use Motul Engine oil. Grade 20w40. So far I am satisfied using the bike.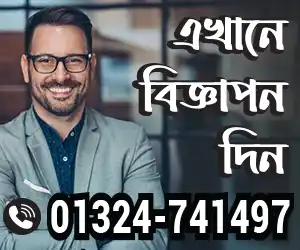 Some good aspects of the bike -
Mileage
Breaking
Seating position
Looks
ABS
Some bad aspects of the bike -
The top cover of the fuel tank did not look good
I didn't like the looks of the silencer
No ready pickup
The headlights power are low
The engine sound changes on the long ride
I do the regular maintenance of the bike. Chain tight, wheel pressure check, engine oil change, air filter change, and clean. I try to get fuel from a good fuel pump. I did a long ride with the bike. Never had any problem. I was able to ride City Highway both ride with enough comfort.
However, I do not have enough confidence in the bike to overtake on the highway. I think the 150cc segment bike should have had a more ready pickup. I think if the ready pickup of this bike was a little more, everyone would like this bike.
I am satisfied with the service of the bike. If you want a very good bike that will give you the gift of a ride that is comfortable and comfortable, then you can rest assured on the Yamaha FZ series.
If You want to Find Yamaha Bike price in Bangladesh and Yamaha Bike showroom near you visit Our Website. Stay with us for more update motorcycle news. Thank you everyone.
Written By - Md. Rajib
Creating a value of life isn't easy. But creating life valuable is easy. So I tried to creating value and make an impact. I like to work in a team that is cooperative and helpful. I like to share my knowledge and skills for the betterment of the company. Always find out the opportunities and use in a proper way.
You might also be interested in