Yamaha FZ FI V3 14,000 KM User Review - Symon Shezan
Published On 09-Jul-2020 09:40am , By Raihan Opu
Yamaha FZ FI V3 14,000 KM User Review
Hi! I'm Symon Shezan. I live in Dhaka Banasree. The bike I ride now is Yamaha FZ Fi V3 the first bike of my life. I used to bike as a hobby at a young age, but my family did not like bikes. I finished my HSC exam in 2018. After requesting my mother a lot, she bought my favorite bike from Mirpur 60 Feet Crescent Enterprise.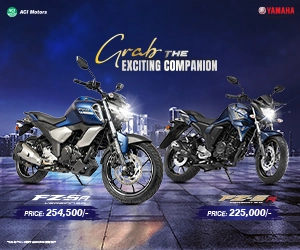 I like 2 wheels since childhood. I learned to ride a bike when I was in class seven. I think biking is in my blood, I don't like any vehicles without it. When new bikes come to the country, I don't feel good till I test ride them. I have seen many reviews of the BikeBD YouTube Channel. I like the Yamaha Fz fi v3 bike considering the mileage, control, design everything. When I bought the bike, the price was 2 lakh 90 thousand Tk. And now the current price is 2 lakh 35 thousand Tk.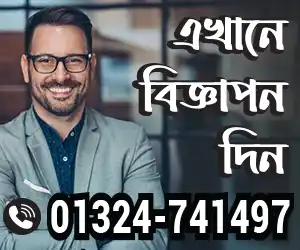 I didn't sleep the night before I bought the bike, when will I go to the showroom. My mother and younger sister come to Dhaka to buy me the bike, and I have some older brothers who know a lot about bikes. After buying the bike, I first had a test ride on it with my mother.` As soon as I got on the bike, my chest was throbbing with excitement. I thought to give a test ride, this time I sat on my bike. Alhamdulillah Allah fulfilled the hopes of the mind. I bought my bike to get rid of the traffic jam in busy Dhaka, to tour all over Bangladesh, to be a good rider. The Yamaha Fz fi v3 bike has an FI engine. With the smoothness of the bike, mileage, ABS increases more confidence during the braking ride. Every day I think about how to keep the bike safe while riding the bike.
The bike has 5 free services in 1 year, from Yamaha dealer point Crescent Enterprise. The quality of service is good enough. I'm getting mileage at 38-42 City and Highway.
Every week I wash my bike. And chain lube, nut tight, air filter clean from the garage next to the house. I always want to keep my bike 100% accurate. I use the Yamalube Engine oil. Price 500 Tk. Bought from Yamaha dealer point. I use mineral engine oil. In these 14,000 kilometers, nothing had to change except brake shoes. I modify the sticker on the bike. This makes the bike look more beautiful. I got 126 top speed on the 300 feet highway in the new condition on the bike. My weigh 55kg.
Some good aspects of the bike-
ABS breaking
Looking
Control
Mileage
Dual disc brakes
Thick tires
Some bad aspects of the bike-
On long rides, the sound of the engine changes.
Confidence in highway rides is low due to a lack of ready pickup.
There should have been an oil cooling system
My home is B. Baria. I come and go from Dhaka twice a month. To date, there have been no accidents or problems with bikes. Go with caution and caution. I have adapted everything to the bike, but it would have been better if it had a ready pickup and oil cool engine. Thanks.
Written By - Symon Shezan
Creating a value of life isn't easy. But creating life valuable is easy. So I tried to creating value and make an impact. I like to work in a team that is cooperative and helpful. I like to share my knowledge and skills for the betterment of the company. Always find out the opportunities and use in a proper way.
You might also be interested in