Why Bajaj Motorcycles Are So Popular In Bangladesh
Published On 02-May-2020 07:46am , By Raihan Opu
As you already read the title of the article we thought that during this lockdown period why don't we do a little investigation of why Bajaj motorcycles are so popular in Bangladesh over the past 20 years?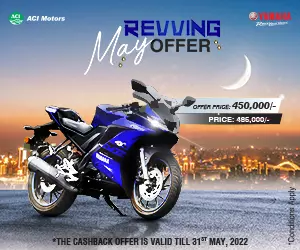 Bajaj Pulsar 150, it was this bike that bought the word STYLING into a different level among the bikers. It was the 2006 Bajaj Pulsar UG3 which took the game into a new level. The bike had separated pilot headlamps, clear indicators, self-canceling turn indicators (something in those days' only found in cars) LED taillight, sharp side panel & comparison of any engines in the previous generations it was much more refined at its time.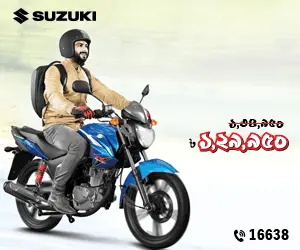 UG3 has been one of the most popular 150cc bikes in Bangladesh, during that time there was very little competition in the market which can compete with Bajaj Pulsar. It is not only the Pulsar, for the people with fewer budget models like CT100 Platina (in the 100 cc segment) & Discover (100-135cc) segment was becoming very popular. One of the keys to the success of Bajaj bikes in Bangladesh over the last 20 years has been the STYLING of the bike added to that BUILD QUALITY which in the Pulsar series has been very admired by the customers.
Another key thing for the success of Bajaj bikes mostly in the rural area is the LONGER SEAT, if you see closely then you will see that except for Pulsar NS160 most Bajaj bikes have seat long enough to carry 3 people on it I have seen in places like Barisal where motorcycle taxi is very popular one rider can carry up to 3 passengers on his bike for a ride.
To carry 3-4 people on a bike with a total weight of 220 kg+ the bike needs to have a strong chassis & good suspensions, which all Bajaj bikes are well known for, even the NS160 (single disc) a bike which has thin tire but it didn't hamper the controlling of the bike due to the rear mono-shock suspension & the perimeter frame. Uttara Motors Ltd, who is the sole distributor of Bajaj motorcycles in Bangladesh has worked with local dealers & managed to have a dealer network of around 300* across Bangladesh.
Not only that they also have around 400*Bajaj Service centers across Bangladesh so that bike servicing becomes easier for customers. Spare parts of Bajaj bikes are very cheap comparing to many of its competitors. In some rural areas, some dealers also give the bike to customers in installment facilities, which made the Bajaj brand more popular among the bikers.
Finally resale value, this is something all Bangladeshi consumers look for whether buying a car or a bike or even a mobile phone! What if I need to sell it in a few months, will I get a good resale value out of the bike! Bajaj also is one of the leading in terms of the resale value of its bike in Bangladesh. Bajaj Sold around 25 lac* bikes in Bangladesh among which the Pulsar series has 500,000* units riding on the tarmac of Bangladesh. As of last year's data, Bajaj is the 4th largest bike company in India (in terms of sales) but here in Bangladesh, it is NUMBER 1.
In India Bajaj has a wide range of products, even the Pulsar series has a range of products from 125cc to 220 cc. I know many bikers from my Facebook friendliest who would want to buy Bajaj RS200 or the most famous Bajaj series, Pulsar 220 DTsi but the current situation isn't allowing them to do it. Hopefully, someday the Bangladesh government will lift the restriction & more & more bikers will get to buy high-end motorcycle not only from Bajaj but from other brands as well.
NB: * marking data are provided to us by Uttara Motors Ltd, we don't take any responsibilities if the data are incorrect.
You might also be interested in