Victor R V80 Xpress Test Ride Review By Team BikeBD
Published On 27-Dec-2014 08:16pm , By Shuvo
People complain that we always do TEST RIDE reviews on performance bikes, most of them are very expensive so to end that trend we will start doing a series of reviews on low cc, more economical and easy to buy bikes. We start with this, Victor R V80 Xpress.
Victor R V80 Xpress Test Ride Review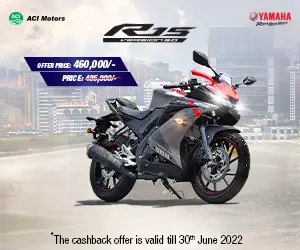 ENGINE
This is the same company that gave us a head blowing Lifan KP150, only this time a bike that is easy to use and easy to buy. The bike is fitted with a small 80cc engine which only produces 5 BHP and 4.5 NM of torque. It has a 4 speed gear box which is very noisy at times and all the gear changes are forward.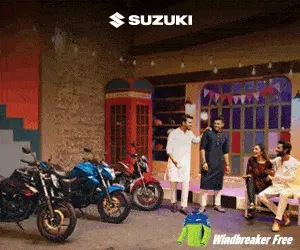 The noise of the engine is sweet, it doesn't sound very bad in your ears even if you rev it very hard. There is no engine vibration at low RPM but there are some at high RPM.
STYLE
The styling of the bike is very good & I think it is one of the most beautiful 80cc bikes currently in the market. The switch gears are good and easy to operate, the bike comes with an extended footrest on the left side of the pillion and a steel carrier on the back to carry some goods back home. Both the headlight and tail light are very beautifully curved and there are LED indicators.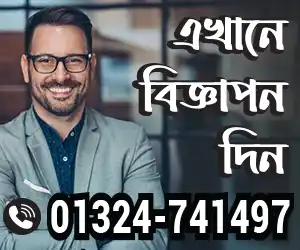 The bike has an analog speedometer which shows you the speed and the RPM at which you need to change the gear, it also has a digital gear change indicator. The headlight though isn't the strongest but thankfully it has a DC electrical system which helps a lot in places where there are no lights.
The seat is flatbed and two grown up person can sit on it without any trouble. The bike has alloy wheel as standard and has both KICK and SELF starter. The bike is also equipped with an engine kill switch.
I would have loved if they would have given a PASS LIGHT switch on the bike & a fuel indicator on the speedometer. Most annoying thing about the bike the choke switch and the fuel tap switch are positioned under the fuel which is covered by two body kit and reaching them to change the knob is very tough.
RIDE
The bike is smooth but there are some vibrations at high RPM and speed above 70 km/h. The rear suspension is very good. The tyres are thin but don't lack grip, the rear brakes are very strong as per its class. The seating position is upright and it is not for the people who are tall.
One of the best things about the bike is that due to its light weight of 85 kg it is very easy to ride in the traffic, the steering angle is very wide. The headlight is powerful enough to ride in rural roads. I do have some complain about the front brake & the right hand footrest of the pillion.
PERFORMANCE
The bike has a decent acceleration, I did manage to pick up a speed of 85 km/h on the , and the mileage I got was 55 km/l in Dhaka city on a Saturday morning with speed not exceeding 50 km/h.
PROS & CONS PROS:
Nice design.
Easy to maneuver in traffic.
Powerful headlight.
Strong rear brake.
Very powerful engine among the 80cc class.
Seat is comfortable & long.
CONS
Rear tyre too thin.
Front brake not that strong.
No pass light switch.
Would have been better if they added an extended foot rest on the right side for the pillion.
Fuel Gauge missing.
Mileage could have been a bit better.

Price and Warranty
The Latest price of Victor R V80 Xpress is 82,000 BDT. The bikes come with a 2 years engine warranty with service warranty for 1 year. Available color Red,White,Black.
SPECIFICATION
Engine: 80cc, 4 stroke, air cooled engine.
Transmission: 4 Speed.
Start: Self Start & Kick Start
Power: 5.0 BHP @ 7500 RPM
Torque: 4.5 NM @ 6000 RPM
Weight: 85 kg.
Dimension: (L*B*H): 1880*860*1270
Fuel Capacity: 9 Litres
Brake: Drum brake Front and Rear
Fuel Consumption: 60-65 km/L (UNDER TEST CONDITION)
Top Speed: 80 KM/H (UNDER TEST CONDITION)
Showroom Address:
Rasel Industries LTD
-8/3, Block-D, Lalmatia Dhaka-1207, Bangladesh
Cell: +88-01713 444045
Facebook Page: https://www.facebook.com/RaselIndustriesLimited
This is a bike that you can buy if you have a low budget and want a bike just to commute in the city for work purpose. The bike is powerful and very stylish. This is not a bike for rough use but to use it smoothly every day.
You might also be interested in