Uttara Motors Launching Soon Bajaj Discover 150F In Bangladesh
Published On 16-Jul-2015 05:00pm , By Shuvo
Gear up Riders to go on an exhilarating expedition with the brand new Bajaj Discover 150F that will make riding a lot more attractive and exciting. Before peering into the depth I would like to enlighten you with a quick review of Bajaj Auto.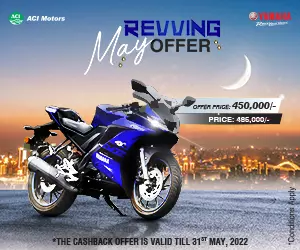 Bajaj Auto is a renowned automobile company that manufactures the best quality motorcycles and is recognized as the world's sixth largest motorcycle manufacturer. In 2014 Bajaj launched its most recent product, 'The Bajaj Discover 150F', which is designed specifically to be user-friendly along with a refurnished and dazzling glow.
Design, Style & Build:
The Discover 150F consist of semi-analogue display and digital pulsar clock that adds to its unique layout. The rider stance makes it comfortable for the riders to climb immense heights with great ease. The stylish digital meter provides with accurate data and alerts the rider on a regular time basis allowing the person to be informed even at night time.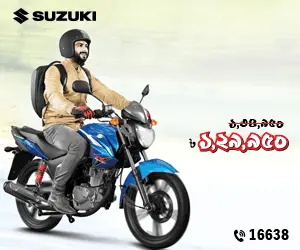 The half fairing of the bike, with a built in head lamp gives the bike an athletic and fashionable look that aids it in standing out among all the other bikes. The 12 V 35/35W DC headlights guarantees' a light beam of glow even when the bike is in a sleeping mode or is travelling at a slow pace, avoiding flickering of lights, and thus preventing accidents on dark and murky roads.
Moreover, it's attractive and astonishing features, such as, muscular fuel tank, LED tail lamps, 10-spoke alloys and various combinations of colors, signifies its exclusive and youthful outlook that can make a person become young again. The led tail lamps have long distance visibility and can be noticed without any difficulty even at night or in a foggy environment.
Adding to the comfort of riders is its longest wheelbase, (about 1305mm), that makes long hours of journey relaxing and memorable. No other bike has such long wheelbase and this feature indeed distinguishes Discover 150F from all the other motorcycles in the market.
Engine:
It is powered by a 144.8 cc, with a single cylinder, 4-valve, DTS-I with ExhausTEC and a 56 X 58.8 mm Broke X Stroke. It also has a semi-double cradle and a BS 26 carburetor. It can travel at a maximum speed of 110 Kmph. The metal engine keeps the noise under control ensuring smooth ride and efficient fuel combustion so that it releases more power at higher RPMs with maximum fuel usage. It also bears a CMVR certified mileage of 72 kmph and helps in making daily commute enjoyable.
Suspension:
The Nitrox Monoshock Suspension is built with path-breaking shock absorber technology that makes riding easier and complements its consistent performance throughout. The Discover 150F has Nitrogen filled suspension and averts the machines from bumping unnecessarily.
Brakes and Tyres:
Bajaj offers disc brakes as a result of which the 150F Discover produces good stop even after the lever is pulled hard. It has a 240 m front petal disc brake and 130 mm drum that initially supports a large surface area and stops the bike from being overheated. Its brakes are very responsive and provide efficient braking. This kind of braking system eventually reduces skidding of motor vehicles on slippery or drench roads.
Talking about the tyres, the Bajaj Discover 150F has 80/100-17, tubeless, unidirectional front tyres and 100/30-17, tubeless, unidirectional back tyres. It promises smooth and brilliant performance that provides maximum satisfaction to the riders and gives them a sporty feeling.
Its new age 10-spoke alloy wheels are structurally inflexible and can be efficiently handled. The alloy wheel gives a stylish look to it and enhances acceleration and braking.
Dimensions & Weight:
For a rider it is very important to analyze the physical dimension and weight of a motor bike in order to have a better understanding of its performance and duality. The 150F is 2038 mm in length and 714 mm wide with a height of 1070 mm. It has the longest wheelbase of 1305 mm and a saddle of 795 mm. Its ground clearance is about 165 mm. the weight of its Drum is 130 kg whereas its disc weighs 129 kg.
The Bajaj Discover 150F promises genuine and best economic deal with outstanding performance and user friendly features. But along with these unique characteristics it also bears some disadvantages. There is no kill switch for the engine and some places are plastic built, that can often result in quick wearing out of those parts.
Apart from these cons it is likely noticed that the advantages outweigh the disadvantages. The 150F is convenient and safe to use and assures the riders of comfortable riding, long mileage and top speed which other motorcycles might not be featured with. It has the capacity of holding 3 persons without creating hindrance while riding.
Why is it better and different from other bikes?
Compared to other bikes it has more power and is more stylish featuring an exclusive sporty look and latest engine technology. While other bikes have regular disc brakes the Bajaj Discover 150F has a petal design disc brake and makes braking easier. It has tubeless types, digital meter and DC headlamp whereas in other motorcycles it might not be found. It is also price competitive in India.
Bajaj Discover 150F Specifications
Engine:
| | |
| --- | --- |
| Type | Single cyl, 4-valve, DTS-i with ExhausTEC |
| Capacity | 144.8 cc |
| Bore x Stroke (mm) | 56 x 58.8 |
| Max. Power (Ps @ RPM) | 14.5 ps @ 8500 RPM |
| Max. Torque (Nm @ RPM) | 1.3 Kg-m @ 6500 (12.75 N-m) |
| Starting | Kick + Electric Starter |
| Top Speed | 110 Kmph (internally tested) |
| Carburetor | BS 26 |
| Transmission | 5 Sp - Constant mesh (All up) |
| Frame | Semi-double cradle |
Suspension:
| | |
| --- | --- |
| Front | Telescopic, 130 mm fork travel |
| Rear | Monoshocks, Nitrox(Gas filled), 110 mm rear wheel travel |
Brakes:
| | |
| --- | --- |
| Front | 240m petal disc (opt) |
| Rear | 130 mm drum |
Tyres:
| | |
| --- | --- |
| Front | 80/100-17, tubeless, unidirectional |
| Rear | 100/90-17, tubeless, unidirectional |
Fuel Tank:
| | |
| --- | --- |
| Fuel Tank Capacity | 10 L (1.9 L usable reserve) |
Dimensions & Weight:
| | |
| --- | --- |
| Length | 2038 mm |
| Width | 714 mm |
| Height | 1070 mm |
| Wheel Base | 1305 mm |
| Saddle Height | 795 mm |
| Ground Clearance | 165 mm |
| Kerb Weight (Drum / Disc) kg | 130 / 129 kg |
It has been analyzed closely by most experts who hold a pretty decent perception about this bike. They believe it to be economy excellent and consider it to be the star in the Discover lineup. It also has a very reasonable pricing that provides an equal opportunity to enjoy this exclusive model.
See The Current Market Price of Bajaj Discover 150F
No confirm news but rumor is that it will launch in Bangladesh November,2015. Price range of around 1,80,000+ BDT. We already discovered two Bajaj Discover 150F in Bangladesh at Uttara Motors Garage. Hope It will rock the Bangladeshi road as like as its previous models.
You might also be interested in