All About Bronze LTD : UM Motorcycle Bangladesh
Published On 01-Jan-1970 06:00am , By Shuvo
All About Bronze LTD : UM Motorcycle Bangladesh
Bronze limited a duly registered company in Bangladesh having its bayonets address at 291 Fakirerpool, Inner circular road, Motijheel, Dhaka. Bronze ltd proudly presents the UM motorcycle Bangladesh (the friendliest rebels in the world) originated in USA as the sole distributor in Bangladesh. The company though is a American brand but the bikes are all assembled in China.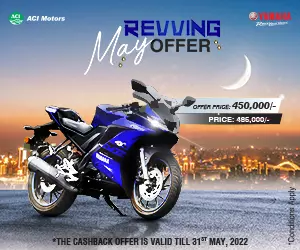 They are in Bangladesh for quiet sometime and already have opened up a big fan club in Bangladesh. Day by day they are expanding their business in all the major cities of Bangladesh. As per now they have 8 models of motorcycles, most are sports and cruisers. Here is their product line-up as for now.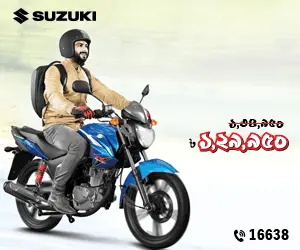 UM XTREET 150
The Xtreet 150 combines raw attitude, electrifying design, and aggressive new technology with a price that puts a new kind of innovation within reach. It packs all the punch of the world's edgiest adrenaline machines, without the designer price tag.
No other bike in its class sports a fully integrated system of LEDs gracing the contours of the chassis, a sleek, protected under-seat exhaust system, and the Monoshock Advance System (MAS) to keep the rubber on any kind of road your urban jungle can dish up. Team BikeBD got the privilege to test ride this bike few months back.
Xtreet 150 R 150cc cc Specification
PRICE: 1,85,000 BDT>> Check out the latest price ENGINE AND TRANSMISSION ENGINE -1 Cylinder, 4 Strokes DISPLACEMENT (ML) - 150 cc POWER (HP/RPM) - 14.5 hp @ 8000 rpm TORQUE (NM/RPM) -11.65 Nm @ 7000 rpm COMPRESSION RATIO -9.2:1 TRANSMISSION -5 Speed With Clutch SUSPENSION / BRAKES / TIRES FRONT SUSPENSION -Hydraulic Telescopic REAR SUSPENSION -Monoshock System FRONT RIM- 110 / 70 - 17 REAR RIM -130 / 70 - 17 FRONT BRAKE- Disc REAR BRAKE -Disc STARTING SYSTEM- Electric / Kick OTHER TECHNICAL PARAMETERS DRY WEIGHT (KG) -120kg FUEL TANK CAPACITY (GAL) 4.4 Gal Some Key Features 360 Visibility Lights Under seat Exhaust 37 Led Lights (First Ever In Bangladesh) SAM Assistance Gel Cushioned Tire
UM XTREET R 150cc
This is the new boy in the town, the bike was first launched in the Dhaka Motorbike Show few months back and this is a modified version of the Xtreet. They have improved the bike a lot to give better speed and mileage against its elder brother. They have two engine varient of Xtreet R in Bangladesh currently.
XTreet R 150
PRICE:2,10,000 BDT. Engine: 150 cc Power: 15.4 BHP @ 8500 RPM Torque: 13.5 NM @ 6500 RPM Weight: 128 kg
UM XTreet 140
PRICE: 1,75,000 BDT. Engine: 138 cc Power: 10.7 BHP @ 8000 RPM Torque: 10.5 NM @ 6000 RPM Weight: 122 kg
Both the bikes has the same suspension and brake setup. FRONT SUSPENSION Hydraulic Telescopic Fork REAR SUSPENSION 2 shocks Hydraulic with Spring FRONT TIRE 2.75-17 REAR TIRE 110/80-17 // 120/80-17 180 cc FRONT BRAKE Ventilated Disc REAR BRAKE Drum STARTING SYSTEM Electric / Kick
UM DSR HYPER SPORTS
One of the most talked bike in the town, this bike is a pure off roader, we tested one of this machine on the hill tracks of Sajek and we can say that was designed with one purpose in mind: to tackle the urban jungle!
Equipped with a new front suspension with inverted bottles 775mm long and an internal adjustment of springs and dampers to ensure optimum performance and better adherence to the pavement. The new inverted front suspension and alloy wheels increase the insulating capacity of road irregularities and reduces vibrations transmitted to the chassis.
PRICE: 2,65,000 BDT >> Check out the latest price
Engine: 150 cc Power: 16.70 BHP @ 7500 RPM Torque: 17.69 NM @ 5500 RPM Weight: 144 kg RONT SUSPENSION Telescopic hydraulic forks REAR SUSPENSION Hydraulic monoshock with spring FRONT TIRE 110/80-17 REAR TIRE 130/70-17 FRONT BRAKE Hydraulic Ventilated Disc REAR BRAKE Hydraulic Ventilated Disc RIMS Aluminum
Um Renegade Commando
Finally many years later someone has bought a proper cruiser in Bangladesh. Commando is a bike that sublimes all the other aspect of motor biking in Bangladesh. The Commando's low-slung seating and wide-set handlebars were inspired by vintage American Cruisers – built for long rides and cool comfort.
Equipped with a counterbalanced, four-stroke single-cylinder engine, the Classic roars like a big cat on the road and runs even faster. Traditional headlights and flashy chrome accents round out this bike for an unavoidably sexy figure that's worthy of a double take.
PRICE: 2,75,000 BDT>> Check out the latest price
ENGINE AND TRANSMISSION ENGINE Single Cylinder, 4-Stroke - Air Cooling, Overhead Camshaft, Counter Balanced DISPLACEMENT (ML) 150 cc POWER (HP/RPM) 18 hp @ 8000 rpm TORQUE (NM/RPM) 15.5 nm @ 5500 rpm TRANSMISSION 5 Speed with Clutch FRONT SUSPENSION Hydraulic Telescopic REAR SUSPENSION Hydraulic With Spring FRONT RIM 110/ 90-16 REAR RIM 130/ 90-15 FRONT BRAKE Disc REAR BRAKE Drum RIMS Steel with Spokes STARTING SYSTEM Electric / Kick DRY WEIGHT (KG) 127
Um Renegade Sports
UM Renegade sport is a clean, classic lines and shiny chrome conceal safety innovations like a world-first, 360-degree LED light system, blindspot mirrors, tubeless tires, and the SAM® onboard maintenance system. PRICE: 1,75,000 BDT.>> Check out the latest price Engine: 138 cc Power: 11.00 BHP @ 7900 RPM Torque: 10.53 NM @ 5600 RPM Weight: 110 kg
Um Renegade Duty
It looks similar to Renegade Sports but it is an interim version of its elder brother, they are we equipped with almost the same things but with some minor differences.
Read The UM Renegade Duty Test Ride Review
PRICE: 1,55,000 BDT >> Check out the latest price. ENGINE AND TRANSMISSION ENGINE -JS 125 1 Cylinder, 4 Stroke DISPLACEMENT (ML) -124 cc POWER (HP/RPM) -10.79 hp @ 8300 rpm TORQUE (NM/RPM) -9.15 nm @ 6500 rpm TRANSMISSION- 5 Speed with Clutch FRONT SUSPENSION -Hydraulic Telescopic REAR SUSPENSION -Hydraulic With Spring FRONT RIM -2.75-18, Tubeless Tire REAR RIM -110/90-16, Tubeless Tire FRONT BRAKE -Disc REAR BRAKE -Drum RIMS Aluminum STARTING SYSTEM Electric / Kick OTHER TECHNICAL PARAMETERS DRY WEIGHT (KG)- 110 SEAT HEIGHT (MM) -756 TOTAL HEIGHT (MM)- 1050 TOTAL LENGTH (MM) -1975 TOTAL WIDTH (MM)- 730 WHEELBASE (MM) -1350 FUEL TANK CAPACITY (GAL) -2.7 UM Design Gel Cushion Seat Anti Flat Sealant Tire USB Charging Port 360 Visibility Light Blind Spot Mirrors
UM MAX II
Max II is a commuting bike. Designed specifically to deliver consistent power in low to mid ranges, the Max II's finely-tuned engine anchors a bike that's as tireless as it is affordable.Max II is equipped with a reliable braking system, a clear instrument panel, and powerful, wide-lens lighting system to give you maximum, comprehensive control at all time
PRICE: 1,20,000 BDT>> Check out the latest price MOTOR 125 cc, 4 stroke, Single Cylinder, Air cooled, OHC with Chain DISPLACEMENT (ml) 123.7 cc POWER (Hp/rpm) 12.00 @ 8300 rpm TORQUE (nm/rpm) 9.38 @ 6500 rpm TRANSMISSION 5-Speed With Clutch FRONT SUSPENSION Telescopic Hydraulic Forks REAR SUSPENSION Hydraulic and Spring FRONT TIRE 2.50 x 18 REAR TIRE 3.00-18 FRONT BRAKE Disc REAR BRAKE Drum WHEELS Aluminum STARTING SYSTEM Electric / Kick DRY WEIGHT (kg) 80
Um Motorcycle In Bangladesh Showroom:
Bronze limited 291, Inner Circular Road Fakirapool, Motijheel Dhaka-1000, Bangladesh. Call Center No: 01763 220882
Visit the UM motorcycle Bangladesh Website>>
Click here
You might also be interested in