UM Max II Test Ride Review By Team BikeBD
Published On 23-Jan-2015 06:50pm , By Shuvo
Hello riders' this going to be the first bike test ride review for the year 2015 By Team BikeBD. You know day by day peoples are getting frequent with physical mobility due to job, passion or daily life need. So motorcycles especially a commuter has became an essential part of our daily life. Some of you sometime cordially blame us as we do not concentrate on lower CC or commuter bike with our Team BikeBD Review.
UM Max II Test Ride Review
That's true or not you will get to know if you hit the review tab on our web page. But we can assure that we work on priority basis and respond frequently on your common queries. So we are here with UM Max II Test Ride Review By Team BikeBD .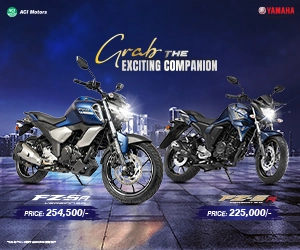 UM Max II is one of newly arrived commuter marketed by Bronze Limited was launched near the tail of the year 2014. You know UM products are categorized for different type of riders. And UM Max II is segmented as commuter and their concentration is the mass people of Bangladesh. So let's take a ride of UM Max II through this review, what it has and what not.
Derive:
UM Max II derived by a 123.7cc single cylinder air-cooled four stroke carbureted engine. The engine produces maximum power of 12HP at 8300RPM where the maximum torque figure is 9.38NM at decent 6500RPM. So you see the power output is remarkable considering a commuter bike. While we have tested the bike we found nice acceleration & vibration free operation even with heavy pillion in some rural area.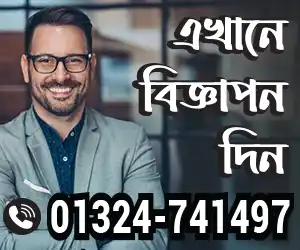 Appearance:
You know while anyone ride a sports model the appearance is really a common concentration for most of the rider. But while you think for a commuter can you ignore it while you are investing your hard earned money on it? So you better understand looks and appearance is really a motivating feature of a bike. And UM Max II is not also out of the trend.
It's a pretty nice looking commuter with nice color blend. The design is very decent and good looking enhanced with some nice features like trimmed fuel , comfortable large seat, boosted diamond shape head lamp, Clear lens turning blinkers, traditional shape console, naked drive chain, petal disk brake, alloy rim and nice control switches.
Control & Comfort:
Commuter segment is really a challenging segment for the producer. This segment has to meet most of the need of wide-ranging user in a tolerable lower price and it really very difficult to meet up most of their requirements in a low priced package. And here comfort & controllability is a vital feature for the commuters. The UM Max II nicely meets these common requirements.
Both suspension of UM Max II is quite nice and responsive where the front brake is hydraulic with left side fitted ventilated petal disk and rear one is drum type. You will find the seat is quite large & comfortable which is capable to fit with heavy & bulky pillion. The both tire of Max II is tubeless with anti leakage sealant. We have ridden the bike with two pillions in some rural area to out the controllability and it was a nice experience to ride with heavy pillions in the rural track due to nice controllability.
BikeBD Test Result:
BikeBD has tested the bike with over 400km on some different type of tracks especially on some rural area with some heavy pillion. The bike has marketed concentrating on the riders of rural & urban area where people lives on biking both on and off track and where regular transportation is not frequent or not cost efficient due to wide moving frequency. You will find many job holders requires for bike riding very frequently within their territory and there are also some area where regular transport is not available but only bikes.
And the poor people who earn by biking like riding on track zone, swampy area or side tourist spots, tracts etc. People Can buy this powerful bike, who can use this rent purpose. Cause we think its powerful engine will help to ride in rural muddy , can climbing will with extra passengers. So from the marketer's concentration we have tried to the bike for its capability. And after our testing we found a comfortable result on which you can take a decision whether you can go for it or not. Let us disclose them with bullets.
Nice pulling power & vibration free power delivery even with double pillions.
Nice & comfortable gear operation.
Comfortable top speed operation 80kmph-90kmph.
Mileage 44kmph+ considering total testing track length.
Comfortable and large seating capacity.
Rear carrier is nice for carrying luggage or saddle box.
Good suspension.
Nice & effective braking system where petal disk brake in front and rear one is drum type.
Both electric ignition & kicker.
Nice & good quality control switches.
Powerful head lamp & double lamp.
Alloy Rim and tubeless tires with puncture proof tire sealant. Nice tire grip on any type of track.
USB charger point definitely unique feature in this Bike.
Very light weight.
Very easy to control in traffic jam even with heavy pillion.
No problem with tall rider up to 5'11''
Comparatively tolerable price
We have also noticed some area which can be noted as cons and need to improve. So here are also with bullets.
No rear bar in gear arm, only front arm operation.
Single horn is not so powerful
Rear view mirror is quite narrow and do not stay in position while ride against heavy air flow.
Dashboard is fully analog, no digital feature.
Dashboard backlit illumination is very week.
Drive Chain is open, which is not good for rural area.
Pillion rider foot page attached with swing arm which is painful for pillion rider due to heavy jerk while riding on off-.
Mileage is average considering a commuter, maybe sacrificed for power delivery.
Summation:
So riders, here is all from us. We have tried to scratch out all our findings on the review. We think those will be helpful for you to take decision while you think for your purchase. After testing the UM max II we can say it as a nice package with tolerable price tag.
You will find him with impressive power delivery with nice features, design & look. We think it is as a nice choice for daily commuting whether you are service man, business man, student or want to earn your livelihood in rural or tourist area on riding UM Max II.
Technical Details:
Engine : Single Cylinder, 4 Stroke
Displacement : 123.7cc
Fuel Injection : PZ26 Carbureted
Power : 12HP at 8300RPM
Torque : 9.38NM at 6500RPM
Compression : 9.0 : 1.0
Bore x Stroke : 54mm x 54mm
Ignition : CDI
Cooling : Air Cooling
Transmission : 5 Speed Gear with left hand operation clutch
Final Drive : Chain
Front Suspension : Telescopic Hydraulic
Rear Suspension : Hydraulic with spring
Front Tire : 2.50 x 18 Tubeless
Rear Tire : 3.00 x 18 Tubeless
Front Brake : Hydraulic with ventilated petal disk
Rear Brake : Drum
Starting System : Electric & Kick
Dimension
Dry Weight : 80 KG
Seat Height : 760mm
Total Height : 1050mm
Total Length : 1980mm
Total Width : 740mm
Wheel Base : 1280mm
Latest Price : BDT 1,20,000 (See the Latest price & Spec)
Um Showroom:
Bronze limited291, Inner Circular Fakirapool, MotijheelDhaka-1000,Bangladesh.Call Center No:
01763 220882
You might also be interested in