Lifan KP Mini 150 2450 KM Riding Experience - Niaz
Published On 06-Dec-2021 12:40pm , By Arif Raihan Opu
I am Mohammad Niaz Uddin. I live in Sorok O Janapad Officers Quarter, Chandgaon residential area, Bahaddarhat, Chattagram. I am currently using the Lifan KP Mini 150 bike. I have been riding the bike for 2450 kilometers. This is the first bike of my life. My elder brother gave me the bike as a gift. I never thought I would have a bike of my own. It is the greatest gift I have ever received.
Lifan KP Mini 150 2450 KM Riding Experience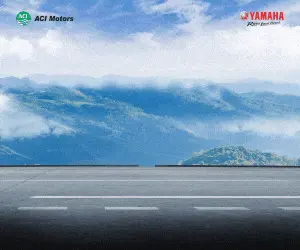 Using the bike saves me a lot of time. I have dreamed of giving many long tours with this bike which I have not started yet. My Lifan KP Mini 150 bike was bought for 1 lakh 50 thousand BDT. The bike was bought from Muradpur in Chattagram.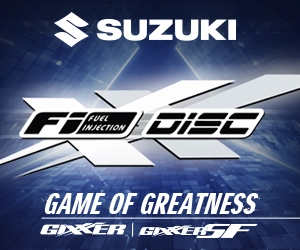 Features of Lifan KP Mini 150 -
Mini naked sports.
Brand: Lifan
Air cooled, 4 Stroke single cylinder engine
150cc
Max power: 12.00 8000rpm
Max torque: 11.8Nm@6000rpm
Mileage: City- 45/50, Highway- 55/60
Top speed- 120/130
Double Disk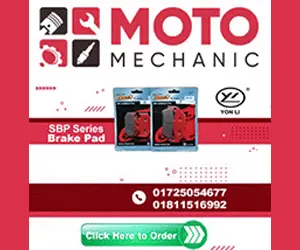 The bike's break-in period ended last week. During this time, I did not ride the bike at speeds above 30-35 kilometers per hour. I did not understand the calculation of mileage. Because this is the first bike of my life. But now I'm getting 40 kilometers per liter in the city. Hope to get better mileage in the future.
The bike has been serviced twice so far. I will do the 3rd service in a few days. I have serviced my bike at Lifan service center. Wash the bike twice a week. Check the oil, brakes, etc. before each ride.
Click To See Lifan KPR165R NBF2 Test Ride Review
On the bike I am using a 20w40 grade shell Advance Mineral Engine Oil. Which I bought with 400 BDT. No parts of the bike have been changed so far. So far, I have been able to get the top speed of 90 kilometers per hour on the bike after completing the break-in period.
Lifan KP Mini 150 pros:
Comfortable.
Good control.
Engine performance.
Good tires.
Lifan KP Mini 150 cons:
Lifan KP Mini 150 bikes have low ground clearance.
There is no kick lever to start with.
Slip the rear wheel occasionally if the brakes are not applied properly.
Apart from these, there is no problem with the bike. The Lifan KP Mini 150 is a great bike. I haven't had any tours so far. I hope to start going on long tours very soon. A proverbial sentence applies about the bike. That is, "Believe in deeds, not words". Finally, many thanks to Bikebd for giving me the opportunity to talk about my bike.
If You want to Find Lifan Bike price in Bangladesh and Lifan Bike showroom near you visit BikeBD.Com. Stay with us for more update motorcycle news.
Published by Arif Raihan Opu
Creating a value of life isn't easy. But creating life valuable is easy. So I tried to creating value and make an impact. I like to work in a team that is cooperative and helpful. I like to share my knowledge and skills for the betterment of the company. Always find out the opportunities and use in a proper way.
You might also be interested in