GearX Bangladesh Launch Two New Bilmola Helmets
Published On 19-Dec-2018 09:30am , By Ashik Mahmud
GearX Bangladesh launched 2 new models of Bilmola helmets. The models are Bilmola Zilla ST & Bilmola Rapid.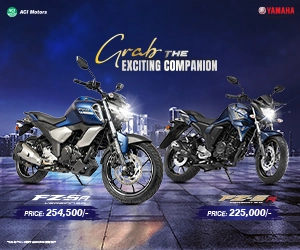 Bilmola Zilla ST
Bilmola Zilla ST is a flagship model from Bilmola. It is a 100% carbon fiber motorcycle safety helmet. Specs of the helmet are:
The most interesting fact about this helmet is that it is the only helmet in Bangladesh that is handcrafted like big brands. So, there is no compromise in terms of material, fit, and finish. As it is handcrafted, it takes 5 days to build, and therefore, only a limited amount of customers will get the taste of this model.
Zilla is the lightest carbon fiber helmet in Bangladesh. From M size to XL, the Zilla ST weighs only 1280-1328 grams.
Zilla is the only carbon fiber helmet in Bangladesh that has a sun visor.
The carbon fiber of Zilla is premium series – like 3k carbon fiber so it is really light.
Zilla has a Pinlock-supported visor. And, it has a free pinlock insert which will prevent fogging up in winter and rain.
The padding of Zilla ST is micros shield premium padding which is anti-bacterial. And, it doesn't let the helmet catch any bad smell.
The helmet has an emergency cheek pad release system and a double D-ring locking system.
It has a tremendous air flow.
It has ECE & TSI dual certification and many more features.
GearX Bangladesh provides one year of official warranty with all of their helmets and the visors, lock, padding, and other accessories are easily available. Bilmola Zilla ST is available in 3 graphics. The Carbon black Graphic one is priced at 17,000 BDT and the non-graphic carbon black and the matte black versions cost 16,000 BDT for a limited time.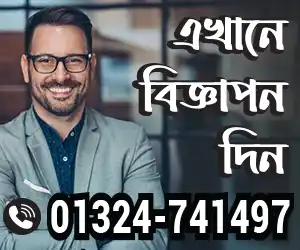 Bilmola Rapid
Another new helmet from Bilmola is the Bilmola Rapid.
Bilmola Rapid is ECE & TSI dual certified
It weighs only 1400 grams
It has some hi-flo ventilation chamber for good air ventilation
Bilmola Rapid has a stepping lock locking system that is made from stainless steel.
It has active air padding which keeps the inside of the helmet cool and dries up quickly.
Scratch-resistant visor.
It has a separate cut-out for Bluetooth communicator.
It has multi-sponge padding that easily matches with the face.
Rapid supports Pinlock and it has a free pinlock insert.
Bilmola Rapid is available in 7 colors and costs 6,800 BDT.
Apart from these two new models, GearX Bangladesh brings some other helmets. Bilmola Defender Helmet: 8700 BDT Bilmola Explorer (Flip-Up): 8500 BDT Bilmola Tactical (Moduler): 7500 BDT Rider Hurricane: 5000 BDT Rider Viper: 4600 BDT All these helmets are ECE & TSI certified and all Bilmola Helmets have a year of official warranty.
All these Bilmola & Rider helmets are available at GearX Bangladesh showrooms and their official showrooms. For more details call 01789111059. GearX Bangladesh – Main Showroom at North Paribag (60 Feet Road Mirpur). It is great to see an authorized motorcycle accessories importer like GearX importing great quality and flagship-level helmets. Now Bikers of Bangladesh can not only buy branded helmets without any confusion, and also get a taste of flagship category of helmets.
Published by Ashik Mahmud
You might also be interested in