TVS Wego Review By Team BikeBD
Published On 19-Oct-2013 10:53am , By Shuvo
TVS Wego Review By Team BikeBD
TVS Wego, the latest in Bangladesh. When Honda was giving aggressive launches than TVS decided to launch this too (Source). TVS was launched so that they can give competition to Yamaha and Honda and its biggest rival was Activa and this has all those features to dethrone the Activa at the very first look.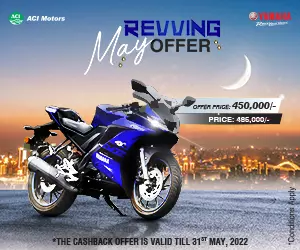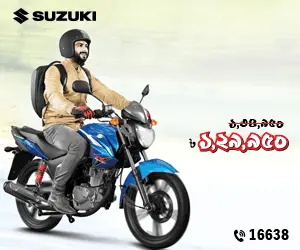 By TVS Wego launch TVS got back its lost ground on market. Wego has such looks that will easily make it a good contender of Yamaha and Honda scooters. Its balance technology body makes it stylish in a unique way and it will also give you better riding with better handling.
But all this information is not enough for you to buy a TVS wego so let me give you more clear information in this TVS Wego review and after that you better decide that whether TVS wego will be the right choice for you or not.
Also Read: TVS Wego Ownership Review By Faisal
Engine of TVS wego: This newly launched TVS wego comes with great features and its engine is very powerful and the engine is new too. Its engine is 110 cc, and the engine is air cooled and it has single cylinder.
It has 4-stroke single cylinder Forced air cooled engine and the engine is OHC which will give very good power and it has the capacity to give higher fuel efficiency. Torque is 8 PS @ 7500 RPM max power and 8 NM @ 5500 RPM. It has self and kicks start system. And the engine is noise free and all aluminum low friction. The engine is refined, and the power to start the is very smooth and fast.
Performance:It is known as the best designed bike in TVS company and also the best designed bike of 2011, but through performance It couldn't reach to people's expectations. At the very beginning of the journey which means after you buy TVS wego you may feel that you have bought the best for you because it really gives very good impression.
You will have very good mileage, no self-start problem, no horn problems and you will feel no problem at all. And initial pickup is also good and no problem in lack of energy. But it may work properly until 8 months and until the 3rd time service. It will run very smoothly and around 40 kmpl.
After long time use you will see that the electrical circuit will be of poor quality and the buzzer will give low sound in compare to the sound given after first time buying. Though the mileage is good at the very beginning after buying but it will down after few uses. Maintenance free battery may die someday and you will just have to use the kick start to start your.
While you will get stuck in traffic the brake may go and you may have to kick few times to start the again. So performance is very good at beginning but after long time uses the performance begins to be bad.
Features: It has very good features that will not allow you to regret over your decision after buying a TVS wego or before deciding to buy. First of all the engine is totally noise free and it is all aluminum and low friction which will give you a fuss free experience of riding your and the vibration will be very less.
Also Read: TVS Wego ownership Review By Israt
he center of gravity, the most important part of a machine to keep it stable is kept forward biased. One of the best features is that the shock absorbers are telescopic and they are way better than the conventional shock absorbers because it will give much respite to the rider's spine. Both the front and back rear has Nitrogen gas charged suspensions which helps the to ride in the broken roads so it is really best for middle aged man and woman.
The wheels of this are 12 inch and this really gives safety in the to make the stand. The body of the is full metal body that will save you from extra expenses on the bike and gives safety. The styling of the is aggressive and unique. It has extra fuel knob so that you don't have to get down each time you fill fuel in bike.
It will give you the option of charging your cellphone while you are on your way.it has a zero maintenance 12V 4AH battery and you will not need to look after continuously. It also has patented EZ center stand.
The lock is combined together so one key is enough to unlock all the locks. It has a 15 litre under seat storage. It can give 50 kmpl mileage. The weight of the is low, only 105 kg so it is very easy for both men and women to carry it.
The tires are wet compound so it will help you in rainy days. The suspension is telescopic so that you can cross the bumps on the easily. And the rear light is LED with optical guide.
Brakes: The has standard brakes. And both the front brake and rear brake is drum and 130 mm. the disk brake is 220 m. disc brakes are better than drum brakes to feel and for comfort. And this brakes works very well with the 12 inch wheels and it will give you more safety and you can stop the very easily.
Tires: The tires of TVS wego are 90/90-12 at both front and rear. And the tires are made of alloy so it makes the tires good looking too and it will also give you additional strength to ride the . And this large tires gives it the aesthetic value.
Top speed: TVS wego will give you the top speed of 78 km/h as it is written in the manual of the but it normally gives 68-75 km/h.
Mileage: TVS wego is famous for its body balance feature among the customers. TVS wego is designed for both male and female and give you mileage for 50 km in per liters of petrol. But while launching the product the mileage did not go through standard test so it does not promise to perform the same on the roads.
So the actual mileage can be different on roads. But till now the customers are really happy with the mileage of this as they go up to 50-55 km/l on the highways and it can reach up to 60-63 km/l. only few customers gives complain about their mileage but every other customer is happy with their mileage.
TVS Wego Specification: Now it's time to tell you about the technical specification of TVS wego.
ENGINE-
Engine: OHC and it has 4-stroke single cylinder forced air cooled.
Displacement: 110 cc
Maximum power: 8 PS @ 7500 RPM
Maximum torque: 8 Nm @ 5500 RPM
Transmission: V-Matic
Ignition: self or kick.
CHASSIS-
Frame: High rigidity under bone type.
Dimensions: 1834 X 640 X 1115 MM
Wheel base: 1275 MM
Ground clearance: 145 MM
ELECTRICALS-
Battery: 12V, 4AH and maintenance free
Head Lamp: 12V 35W/ 35 Halogen
Tail Lamp: 12V LED Lamp.
SUSPENSION-
Front: In-line telescopic suspension.
Rear: Unit swing spring.
TYRE SIZE-
Front: 90/90-12
Rear: 90/90-12
BRAKES-
Front: 130 mm, drum
Rear: 130mm, drum
FUEL - 5 liters.
TVS Wego Is Made For: TVS wego is made for both male and female. But it is best for women and also for the old people. As the bike is very smooth and you will not feel the weight of the bike so it is really easy to use for the people who are old. But also many men are using it as their daily transport and they also love to use this .
Pros and Cons:
Pros:
Balance of the bike is very good and stable too even at zero speed.
Braking is also very good as the bike remains straight.
The look of the bike is stylish.
While riding the bike you will feel comfort.
The lights of the bike are very bright.
Fuel economy is good.
Horn is loud and as it should be.
Height of the bike is very good.
Side stand helps the bike to not lean much.
Vertical stand is easy to use.
Petrol is very comfortable because of the fuel cube.
Front hook is good for carrying things.
Seat is very comfortable compared to Activa.
Tires are puncture resist.
Comfortable to roam around with family and kids.
Cons:
Storage space is very less as the helmet does not fit in.
Charger is not very convenient as the space heats up.
Color range is very less.
Milometer is very hard to understand.
Front storage is useless.
A hook was needed at the back seat also but there is only one hook at the front.
Sound of indicators is very low.
It cannot handle the dirt tracks properly.
Price in Bangladesh: The Latest price of TVS wego in Bangladesh is 1, 49,000 bdt.
Conclusion: After TVS Wego review now it's your choice that you will buy this or not. Every has its pros and cons but no is very bad. People take this as the best designed bike and it also got awards in the year 2011.
Though after purchasing and using it for a long time you will feel some problems but if you repair your properly than it will just rock for you and you will never ever regret on your decision of buying this .
It is such a that should be bought now at every home because it is really easy to roam around with family or kids in this and the seats are really very comfortable. And because of its body balance many people just love this as they have never experienced such body balance in any other scooters so only because of this one feature some customers are crazy to buy this .
You may think that the price is quite high but just look at its feature once when you will just get the features you will think that the is worth the price. It is best for daily use, so if you are a student or you work on than you should buy this and use TVS Wego as your daily transport and make your life easy. So decide the best for you and also the buy the best for you.
Frequently Asked Questions:
1/ Is TVS Wego better than Activa?
Ans: TVS Wego is a direct competitor to the Honda Activa. It is believed to be a better bike but also costs a bit more.
2/ What is the price of TVS Wego?
Ans: Current TVS Wego Price In Bangladesh is 1,39,
3/ Which two wheeler is best for mileage?
Ans: Honda Dio, TVS Wego, Hero Pleasure, all are best for mileage and performance.
4/ Is TVS Wego a metal body?Ans: TVS Wego carries a metal body as standard.
5/ Which is best for daily use?
Ans: Any small like TVS Wego, Hero Pleasure, Honda Dio, etc are best for daily use.
6/Which is best to buy in 2019?
Ans: Hero Pleasure, Honda Dio, TVS Wego, Yamaha Ray-ZR, etc are the top scooters of 2019.
7/ What is body balance technology in TVS Wego?
Ans: TVS Wego uses an unibody frame which helps in the body balance.
8/ Which is the cheapest Scooty?
Ans: Hero Pleasure, TVS Wego, Honda Dio are the cheap options in market.
Related Articles You May Like:
Read By Catagory:
You might also be interested in