TVS Reduces Bike Prices Down By Up To 18,000 BDT!
Published On 04-Oct-2020 10:29am , By Raihan Opu
TVS Motorcycles Ltd. has reduced the price of their most popular models in Bangladesh! Starting from now, they have reduced prices of the selected models up to 18,000 BDT and effective immediately, customers can buy these bikes at the reduced price!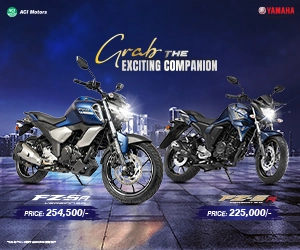 TVS Motorcycle Price Reduction
TVS Motorcycle has reduced the price of its most popular models in Bangladesh. They have reduced up to 18,000 BDT on TVS Apache RTR 160 4V - the most advanced and popular TVS motorcycle currently in the Bangladeshi market.
There is also a 15,000 BDT price reduction in TVS Apache RTR 160 SD, and 12,000 BDT on TVS Apache RTR 160 DD.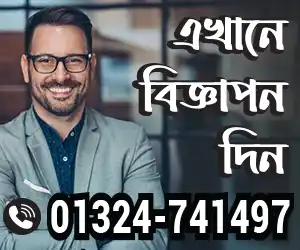 Click To See TVS Apache RTR 160 4V Review
TVS New Price Table
The commuter bikes from TVS get a good amount of price reduction on their previous price. TVS Stryker 125 gets a 5,000 BDT price reduction. All the variants of Metro, Metro plus and Radeon get a small but respectable price reduction on their current price.
Sadly only the motorcycles in the TVS bike lineup in Bangladesh got a price reduction, while the Moped - TVS XL 100 and the TVS scooters remain at the same price they were before.
Following the Coronavirus pandemic, a lot of people are interested to purchase their own mode of transportation. Experts have always been telling people to avoid public transports, and now that the public transport capacity limitation is lifted, almost all the buses and other public vehicles are overcrowded.
And with the crowd, the risk of catching the coronavirus is higher than any other situation. With all the offices and organizations opening up and people returning to their normal lives, everyone is bound to go outside - to work or to run errands - and the only safe way to travel to places is with their personal vehicle.
In the scenario of our country, a car is expensive and a cycle is exhausting, therefore a motorcycle remains the only option for the majority of the people. As there are bikes available at various price points - starting from pure commuter range all the way up to naked sports and sports, people can easily go for the one they fancy and think is good value for money.
With a lot of people becoming interested to purchase their first motorcycle in this season, TVS Motorcycle Bangladesh Ltd. took the right decision by reducing the prices of their most popular motorcycles. This will certainly help all those who are scrolling in the market for a new bike. If You want to Find TVS Bike showroom near you visit Our Website. Stay with us for more update motorcycle news. Thank you all
Creating a value of life isn't easy. But creating life valuable is easy. So I tried to creating value and make an impact. I like to work in a team that is cooperative and helpful. I like to share my knowledge and skills for the betterment of the company. Always find out the opportunities and use in a proper way.
You might also be interested in