TVS Carnival - Up To 21 Thousand Taka Discount on TVS Motorcycles!
Published On 08-Sep-2018 02:09pm , By Ashik Mahmud
TVS Motorcycle Bangladesh Limited is giving away big discount of up to 21,273 BDT in selected models! This TVS Carnival or TVS motorcycle discount offer will be going on up to 30th September, 2018.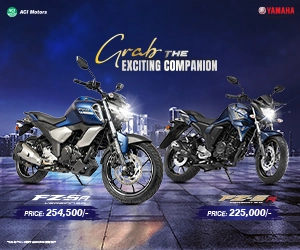 See All TVS Motorcycle Showroom Addresses Here
TVS Motorcycle is one of he most popular motorcycle brands in Bangladesh - and right after the EID season, they are continuing to provide discounts on their motorcycles (Source). In this month of September, they have arranged the TVS Carnival campaign, where they are providing big amount of discount on TVS Motorcycles.
TVS Carnival - TVS Discount Offer on September 2018
TVS Carnival campaign offers up to 21,273 BDT discounts on selected TVS Motorcycles. 5 most popular TVS motorcycle models have discounts going on them, let's know more about the models and the discounts.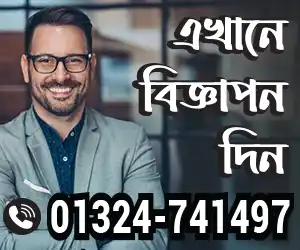 See All TVS Motorcycle Prices Here
TVS Apache RTR 160
TVS Apache RTR 160 is one of the few 160cc motorcycles in Bangladesh and it is certainly a really popular one. In this TVS Carnival, there is a 5,824 BDT discount going on in both the single disc model and double disc model. In this Discount offer, The discounted price of TVS Apache RTR Single disc is 1,72,076 BDT and the Dual Disc version will be sold at 1,81,076 BDT
TVS Stryker 125
TVS Stryker 125 is becoming one of the really popular 125cc motorcycle in Bangladesh, and in this TVS discount offer on September, 2018, this gets a discount of 5,824 BDT. The offer price of TVS Stryker is 1,24,076 BDT
TVS Jupiter
TVS Jupiter is one of the most comfortable scooters in Bangladesh. In this TVS Carnival, this one gets a really solid discount of 21,723 BDT and it is a lot! The price of TVS Jupiter after the offer is 1,43,627 BDT
Also Read: TVS Stryker 125 VS Hero Ignitor 125 Comparison Review
TVS Metro Plus
TVS Metro Plus has been one of the most sold 110cc motorcycle in Bangladesh in recent years due to it's attractive looks and good service. Now added to the menu is a really good discount of 9,773 BDT. After the discount, the disc brake edition of TVS Metro Plus will cost 1,14,127 BDT and the drum brake edition will cost 1,09,127 BDT.
TVS Metro
This is really one of the most popular 100cc motorcycle bt TVS in Bangladesh, as 100cc motorcycle is the most sold segment in the country. TVS Metro was already a great bike with good value, now there is another 8,163 BDT of discount added in the value. The price of TVS Metro after the discount is 87,737 BDT.
This moth of September is just starting - and TVS Motorcycle Bangladesh has already declared this big discount offer - TVS Carnival throughout the entire month. It will be a really help for anyone who is planning to buy a bike this month, and also tighten the competition with other companies.
Published by Ashik Mahmud
You might also be interested in