TVS Apache RTR 160 4V DD 16500 KM User Review - Shimon
Last updated on 19-May-2022 , By Arif Raihan Opu
Assalamu Alaikum, I am Md. Mashiur Rahman Shimon. I'm using the TVS Apache RTR 160 4V DD (Red) color bike. The bike is currently running 16,500 kilometers. Today I will share with you some experiences about this bike. I like to ride a bike a lot. Because I like to move openly. I have a different feeling while riding a bike. I enjoy bike riding a lot. When I was very young, I saw my brother riding and was encouraged to ride a bike.
TVS Apache RTR 160 4V DD 16500 KM User Review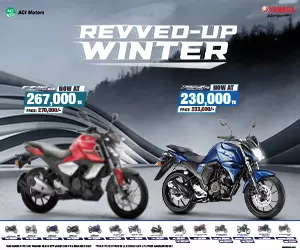 Then I used to ride bikes sometimes. I feel like a free bird when I ride a bike, though it's ridiculous to hear that. My unconditional love for biking has always been. I bought my bike second-hand.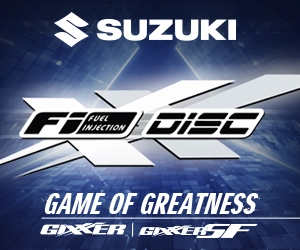 My favorite list was FZ S version-2 / Suzuki Gixxer / TVS 4V. One day when I heard that a 4V bike would be sold, my elder brother went to see this bike and he bought the bike on the same day. I never thought second-hand bikes would get so fresh.
Sounds like a brand new one but it was a second-hand bike. I have a lot of dreams about bikes and a lot of hobbies. I bought a bike because I love bikes so much. Now with it I can go to different activities of the house, go to private tuition, and travel to different places. Besides, there is not much movement. I want to go on a long tour in the future.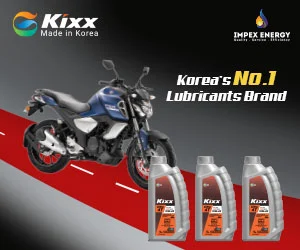 The Apache RTR 160 4V DD bike has many features. Notable among these are its 159.6 cc engine, 14.8 Nm of torque, and 7500 rpm. Oil-cooled engine, 5-speed gearbox. I like the ready pickup (Torque) of the bike a lot. There's also a beautiful orange instrument cluster. I think the look of the bike is amazing.
The seating position and handling of the bike are also good. My height is 5'7 ". So, I have no problem riding the bike. Since the bike was bought second-hand for running 15,000 km, I did not get any free service.
I hired one of my local mechanics and he worked on my bike quite well. I have ridden the bike 3500+. I don't know if the break-in was maintained, but I generally get around 36-40kmpl of mileage on the bike. I generally use both Petrol and Octane.
Click To See TVS Apache RTR 160 4V DD Review
I never fail to take care of my bike. Because I believe my bike will serve as well as I care. I always like to keep my bike clean. I change the engine oil every 1000 km and do normal service once a month. Besides, if I see any problem with my bike, I try to solve it immediately.
I use Apoil Super 4T 10W30 grade Semi-Synthetic Engine Oil on my bike although it is not recommended. I use it on the advice of a garage mechanic but I haven't found anything bad so far.
The sound is good and the speed is fine. There is no problem yet. It costs 600 BDT. After this engine oil, I want to use Honda Spx1 10W30 Full synthetic engine oil.
I have changed several things on my bike. I changed the front brake pads and replaced the White LED parking lights with Red ones. I have also changed the headlight bulb. I haven't made any modifications to my bike. Just put a sticker in front of the tank's horse logo. My top speed: 113kmph (single), and 106kmph (with pillion).
TVS Apache RTR 160 4V DD 5 pros of the bike-
Good looks.
Ready pick up (High torque).
The orange meter.
Good control.
The seating position.
TVS Apache RTR 160 4V DD 5 cons of the bike-
Low mileage.
Low-powered headlights.
Weak brakes.
1200 ml engine oil.
Instrument cluster problem.
I never had much experience of long rides with this bike. But I did once ride from Bhola to Char Fashion Jacob Tower and Khejur Gachia. I rode about 150km with a pillion that day. I really liked it. My final opinion about the bike is that by riding the bike I am satisfied and I will ride a lot more with it. The more I am using the bike, the more my love for it is growing.
If You want to Find TVS Bike price in Bangladesh and TVS Bike showroom near you visit Our Website. Stay with us for more update motorcycle news.
Published by Arif Raihan Opu
You might also be interested in