TVS Apache RTR 160 20,000 KM User Review - Ariful
Published On 10-Jun-2020 09:15am , By Raihan Opu
I'm Ariful. I live in Lalpur, Natore. Today, I will share some experiences with my TVS Apache RTR 160 bike. Let's get started.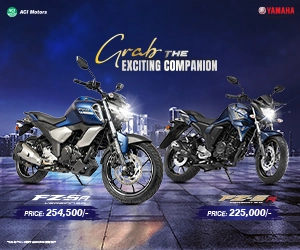 TVS Apache RTR 160 20,000 KM User Review

The first bike of my life was a Xingfu. I liked the bike very much, I took care of it a lot. That bike was bought by my father. At that time, I used to read in class VIII, and I used to take good care of the bike but if some parts were damaged I could not fix it easily. I had to fix it by telling my father because my father could not ride the bike. Later, I sold it to one of my uncles, who still have it.
Why I love bike: Bikes have been a thing of love for me since childhood. When I saw the bike, various questions would arise, I thought when will I buy the bike. Biking is my addiction, this addiction defeats all other addictions. It feels better to ride a bike. I use the bike a lot of the time for work, the bike helps me a lot.
How did I choose the TVS Apache RTR 160 bike: I knew in advance that the price of the TVS Apache RTR 160 bike would be within my ability so I chose this bike. I liked the look of the bike. First I went into the showroom and saw many bikes and started by turning on the keys. The sound of this bike is very good, a very different sound. So I go to the bike showroom again and started the sound once again and saw everything about the bike well. This bike looked great.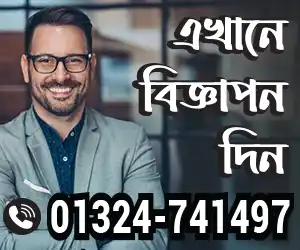 How much did I pay to buy my favorite bike - my bike didn't cost much cause there were some offers for Eid so the price of the bike was only 1 lakh 65 thousand Tk. I bought the bike from the Baraharishpur Gani House in Natore. I bought the bike at a discount of 10 thousand Tk.
The day of buying the bike: My father told me to buy a bike, and I was very happy! I got up in the morning and my father told me to go to my grandfather. I went and he gave me money and my elder brother and I went to the showroom by bike. My father and uncle left before us. I was going there and thinking that I would buy the most expensive and good bike there.
We were going to the showroom 35 km away from here by bike. That day was a very happy day for me. When the bike was given to me at the end of the process, I gave it a test drive. It felt good when I got on the new bike, it felt like I was in a dream but I was in reality. I got on the bike and started the bike. I put the first gear on the bike. It looked very good. New bikes can't run at high speeds so I ride slowly. The feeling of riding the first time was very good.
The main reason I ride my bike is that I am a doctor by profession. So I have to go far by bike, there are a lot of benefits. I love bikes a lot since my childhood. There are many benefits to doing all kinds of work with a bike, I can travel anywhere in a short time, so I ride a bike. The Apache RTR 160 bike has a 160 cc powerful engine, 5 gears, a fuel tank with a capacity of 16 liters, LED backlights, non-LED headlights, indicator valves.
Disc brakes on the front wheels of the bike and drum brakes on the back. Both tires are tubeless, three-part handlebar. I ride the bike every day and when I ride it, I have a different feeling in my mind. It gets speed very quickly, that's a better feel. I also like to overtake other bikes, all in all, I feel very happy with this bike.
Servicing: I have serviced my bike 6 times. I have been servicing my bike from where I bought it, Natore Gani House. I tell the problems I face at the service center, the service team gives a test ride and then solves my problems. The service team serviced my bike very carefully. I am satisfied with the service.
Mileage: Before 2500 km, the mileage of the bike was 35. After 2500 km, the mileage reached 40 kmpl. I am satisfied with the mileage.
Bike care:I wash the bike once a week, change the engine oil at the right time, brake pads, air filter, clutch cable lube, regular chain lube, chain adjust, air pressure check.
I have changed many engine oil brands to check the performance of my bike. Sometimes Castrol Active, sometimes Motul, sometimes Visco, sometimes Halvolin. Visco's performance is much better. I continued to use it now. I run it from 1500 to 2000 kilometers. Smoothness is very good.
I have changed some parts on my bike. I have changed the chain spokes of my bike once, I have changed the disc brake 3 times. I haven't modified my bike much. My highest speed so far is 129kmph with the bike. The throttle response is awesome. And the speed gets up very quickly.
Some good aspects of the bike:
The looks of the bike are awesome.
Ready pick-up gives speed up and confidence to overtake.
The ride is quite comfortable.
Mileage is also quite good.
The engine of the bike seemed strong enough.
Some bad aspects of the bike:
I feel a lot of vibration at high RPM.
I didn't like the braking and control of the bike too much.
When bike runs in speed, the handlebar and seat vibrations are annoying.
The headlight power is very low.
The brake caliper has occasional problems.
I have traveled to many places with the bike. I went to Bogra on the bike. It was very nice to be touring the whole city of Bogra with the bike. I was alone on the trip. I went to Mahasthangarh, the place was very good. The bike is very Favourite for me. My father bought me this bike and told me to drive carefully. I always like to ride safely. I like the bike very much, you can also take this bike if you want. All in all, it is a very good bike. And this bike is a very favorite bike of mine. I love my bike very much. Thanks.
Written by- Ariful
Creating a value of life isn't easy. But creating life valuable is easy. So I tried to creating value and make an impact. I like to work in a team that is cooperative and helpful. I like to share my knowledge and skills for the betterment of the company. Always find out the opportunities and use in a proper way.
You might also be interested in