TVS Apache RTR 150 Ownership Review By Rahat
Published On 20-Sep-2013 04:44pm , By Shuvo
TVS Apache RTR 150 Ownership Review
I was just on my way home from class at around 9.30pm when I saw a titan grey come to a halt near me at Malibagh rail crossing. Then I turned as the rider flipped his helmet's visor and asked about the that I was riding. He inquired about the cost of owning an electric vehicle and all I could ask him was, "apnar ta koto cc bike?" to get no answer. I just saw the markings RTR as the barricades were lifted.
Mind you, I was always quick on my if not fast. I saw the grey rider shift to first gear, then probably second, then third. Then I lost his sight after 10 seconds. He was THAT fast. From that day onwards my bike expedition started as I first keyed in the RTR on google image search. I never really noticed the RTR until that day.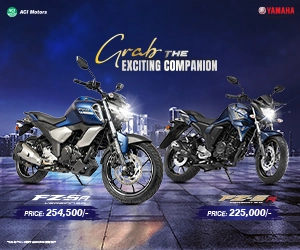 Whenever I stepped on the my eyes would scan for Apache RTRs only. Online TVS Apache RTR 150 Ownership Review made my heart grow fond of RTR as I kept on about its quick acceleration and that it churned out more power than any other in the 150 to 160 cc category. I used to eat apaches, sleep apaches, dream of apaches only waiting for the day when it'd be mine.
And after a year and a half of waiting for my electric scooters death, my parents finally thought about upgrading my two wheeled vehicle. I'll be honest here, many advised me not to jump straight up from an electric to a powerful . Many probably even underestimated my riding skills but I knew what I was opting for. I would advice anybody to not jump from an electric to an Apache but then again I think I made the right decision.
It was forever decided that I'd get an Apache and nothing else. Mind you, I never even rode an Apache till I bought this titan grey donorcycle. I bought it from Tejgaon Royal Autos on June 24th. I was pretty afraid of my first ride because of my jump from drum brakes to hydraulics. But boy was I astonished when I figured out the immense feedback that I got from the brake lever alone. Filled 5 litres of Octane then started for my way home via hatirjheel.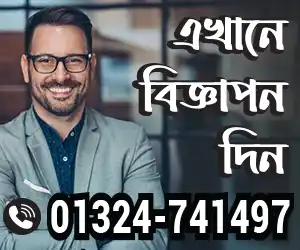 My sister was riding as pillion and she slapped my back to lower the speed as I was already riding at 45km/h. I had no clue that I was going over 40 as I was just too excited hearing the engines low end grunt.
The front brakes stopping power was just a little short of breathtaking for me since I just upgraded from a . People say that TVS tyres don't have much grip but I never locked my rear tyre and only locked the front once that too at walking pace. Enough of my blabbering and lets come down to the original review now.
Beauty is in the eyes of the beholder. Some like the new facelift, many don't. I personally loved the new headlamps along with all time running LEDs and more muscular scoops. The new scoops might be an expensive repair if you were to crash your bike. The engine guard doesn't let you add an additional mud guard to prevent your legs get sprayed by mud on a rainy day.
The engine cowl easily becomes an eyesore during rain and is quite the hardest to clean. The RTR badge on the clip on handlebars give a definitive racebike feel to the rider. The engine cowl will make you think that this bike has very poor ground clearance but actually no. It has plenty of ground clearance and you're likely to never hit the engine cowl.
The switchgear is wonderful and the digital analog console looks amazing at night. The digital consol offers a clock, two trip meters, top speed recorder and 0 to 60 km/h sprint timing. I usually use one trip meter to see how far I travel in one day and use the second trip meter to calculate mileage. I reset the trip meter after I refuel and ride till I hit reserve to calculate the mileage.
There's a big speculation about the Apache RTR's engine displacement in Bangladesh. While the dealers claim this bike to have a 147 cc mill, many riders claim that the actually has a displacement of 159 cc, that of the original RTR even though 147cc is etched on its engine. On paper, the Apache RTR delivers 14.9 bhp at 8.5kRPM and a torque of 13.1 Nm at 6.5kRPM.
This rev happy over squared engine's note changes as you climb up to the higher rpm's. Redlining this is pure bliss and the grunt it makes after 7k rpm with a load makes me spell out awesome in a rather breathless state.
Apache's are known for a rather sporty position with the footpegs positioned a little higher and at the back than a conventional commuter . Not like TVS promotes this as a full blown commuter classed two wheeler anyway. The riding position gave me a little for the first week and then tortured my palms for a week further since all your body weight rests upon your palms on the handlebar.
After a week of riding my RTR when I was to ride another bike they felt like bicycles. It's true that the crash guard fitted on the new Apache's don't even cover your legs but what it does is saves your body panels. I dropped my bike twice in our garage on both sides to only have the crash guard saving my bike from any scratch.
As soon as the bikes odo stated 650 kms I took it for its very first servicing. The first 650 kms returned me a respectable mileage of 42km/litre. The service personnel were very generous and asked if I had any problems with the bike till then. The only issue that I had was that the rear brake light wouldn't light up unless I literally stomp on the rear brake pedal. The just adjusted a little nut and voila! Problem rectified.
Then as I started taking the bike to higher speeds after first service, I started noticing the vibrations. Then, the horrible tappet noise. It was probably just specific to my bike and the service reps asked me to fix this after atleast 2500kms so I had to wait for that period. Meanwhile, I started to slowly open my bikes throttle and vibes only existed from 4.5 to 6.5k RPM's. Then as per someone's suggestion after 1.5k kms I changed the engine oil to Castrol Activ 4T, to find out that the bike felt a bit smoother. By then my bike started returning me a mileage of 45km/litre.
The bike is really fun to attack corners but can get a little unstable if you grip the bars too hard. Quite a shocker for hard compound TVS tyres, but this tyre actually offers massive grip in corners with the correct air pressure. I scraped the footpegs thrice at hatirjheel and it's regular practice for me to drag my feet on the ground on corners. You'll definitely enjoy taking high speed corners with this but it's best if you don' take on curves at more than 90km/h as I attempted; only to crap my (in highway).
On spirited rides, one thing you'll notice for sure is the amount of feedback you get on the brake lever. I can always tell under heavy braking when my front is about to lock. The fronts bottom out easily giving you a very light tail but will stop you right where you set your eyes. However, don't try to pull out stoppies with this bike without changing the front set of tyres. Else you'll definitely lose the front end and kiss the pavement.
After about 1800 Kms I travelled from Dhaka to Chandpur then back to Dhaka along with 2 other bikers. That was like the first time that I redlined my bike in all gears and the bike reached 118km/h with more to go but I ran out of free . One terrible thing about my Apache is that it wouldn't just reach its top whack from 50 at 6th gear. You need to drop a gear, climb up the revs to get to 3 digit speeds.
On highways the bike performs remarkably. Drop a gear and accelerate past any vehicle. I rode my bike for more than 3 hours max and the engine ran better and felt much smoother at cruising speed of 70 with a Pillion. However, you require stops since it can be really uncomfortable for both rider and pillion for prolonged hours on the seat. Maybe a bit more padding would help with the comfort. I'd gladly change the seat for a Hero Honda Hunks seat any day. The DC lights are very adequate for city and enough for urban roads but not for highways.
After second free service, I had to change my front brake pads and oil filter. Maybe it's due to my way of riding. The front brake pads were about 80% used up so had to get new pads. The new disc pads were a bit pricey. TVS service center charged me 950 taka for the brake pads. They adjusted the tappet noise and I don't know if I'm just used to the vibrations now or if the vibrations almost disappeared.
The bike after the second periodic service runs really smooth now and I don't have any other issues to complain about. The bike is still returning a mileage of 45km per litre of Octane. Since Apache's don't come with chain guards it actually is a little pain in the hindquarters to lube the chain and I the adjustment and lube amount every 200 kms.
Apache RTR isn't a very amateur friendly bike. If you are to compare an Apache RTR with a Yamaha FZ series bike you will honestly find the FZ's handling to be much better at slower speeds. But to each his own and I'm never behind any bike on my Apache. Thanks for my review and to all the seniors this, ignore my mistakes.
Written By: Mohammad Rahat
You can send us your ownership review too. Share your experience and moments with your bike via our blog. You can write in Bengali or or, both. Click here for a guideline on how you should write you ownership review and then send your ownership review to articles.bikebd@gmail.com
You might also be interested in