TVS Announce TVS Khushir Hat Offer For Eid UL Adha
Published On 04-Aug-2018 12:02pm , By Ashik Mahmud
TVS is one of the indian motorcycle company who are popular for its promising motorcycle. They have commuter and sports segmented motorcycle. In 160cc series they one of the finest motorcycle which is TVS Apache RTR 160. Right now they are giving a eid offer for the Eid Ul Adha 2018. This offer is called TVS Khushir Hat.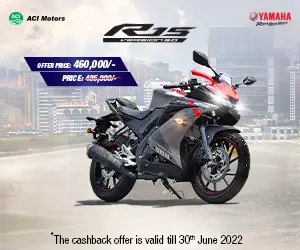 See Nearest TVS Motorcycle Showroom Addresses To You
In this offer TVS gives discount on their most of the bike. TVS Khushir Hat is giving maximum 25,000/- BDT discount on TVS motorcycle.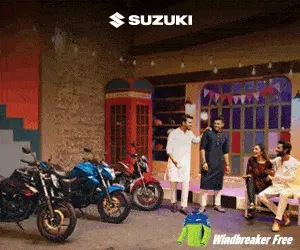 TVS Khushir Hat Price
| | | |
| --- | --- | --- |
| Model | Current Price | Discount Price |
| RTR160 (Dual Disc) | 1,86,900 | 1,79,900 |
| RTR160 (Single Disc) | 1,77,900 | 1,70,900 |
| Stryker 125 | 1,29,900 | 1,22,900 |
| Metro Plus 110 (Disc Brake) | 1,23,900 | 1,15,900 |
| Metro Plus 110 (Drum Brake) | 1,18,900 | 1,09,900 |
| Metro 100 (Electric Start) | 1,04,900 | 91,900 |
| Metro 100 (Kick Start) | 95,900 | 89,900 |
| Jupiter Scooter | 1,64,900 | 1,39,90 |
| XL 100 | 59,900 | 57,900 |
See All Updated TVS Motorcycle Prices Here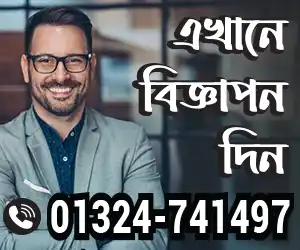 From the table we see that TVS Apache RTR 160 giving discount about to single disc and dual disc 7,000/- BDT and In 160cc series TVS has the cheapest motorcycle. In 150 to 165 its the 3rd cheapest bike. This RTR 160 available on Matte and Glossy colour.
See All The Available TVS Motorcycles In Bangladesh Here
TVS Apache RTR 160 has a 160cc engine. It has a single cylinder, four stroke, 2 valve and air cooled engine. This engine can produce about to 15.2 BHP @ 8500 RPM and 13.1 NM torque @ 4000 RPM . Engine compression ratio is 9.5:1. TVS Metro Plus is 110 cc segmented bike. This bike is quite stylish in 110cc segment. It has 110 engine and it can produce about 8.2 BHP & 8.7 NM of Torque. This bike is available in two type brake. One is drum and other disc brake.
TVS Metro which is 100cc motorcycle. TVS also giving discount on TVS Jupiter and Xl . Jupiter is on of the most popular scooter from TVS. It is a stylish scooter and its known for its mileage. TVS XL is a moped bike. Its a single gear transmission bike. This moped is know for its carry capabilities. From company they said that its can carry about to 240kg load.
TVS Khushir Hat Offer 2018 will be available all across Bangladesh. This offer will continue to Eid day or untill the stock over. This is all about TVS offer . Keep visiting our website and keep eye on our facebook fan page. Thank You All. To see the details of Bike prices in Bangladesh and Bike showroom addresses near to you visit BikeBD.Com. Stay with us for more updated motorcycle news keep visiting our website and subscribe to our BikeBD Youtube channel, also stay connected to our BikeBD Facebook Fanpage.
Published by Ashik Mahmud
You might also be interested in