Tourino Tire – The Tire Made In Bangladesh
Published On 13-Dec-2018 09:04am , By Ashik Mahmud
The APEX Bangladesh manufacturing various type of vehicle tires in Bangladesh. Under the brand name Tourino Tire currently producing various type of automotive and motorcycle tires. Hence the tires are completely made in Bangladesh. So here we are focusing on their activity with Tourino Tire – The Tire Made In Bangladesh.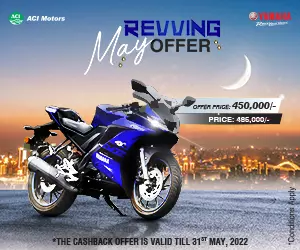 Tourino Tire by APEX HUSAIN
The Apex Husain Group established on 1954 by the hand of Mr. Mosharraf Husain. After gaining success in rubber industries the group introduced automotive tires in 1996. Later this sister concern came with the brand the name of Tourino Tire.
Currently, Tourino Tire manufacturing a wide range of vehicle tires. From the beginning, they were concentrated on producing light, heavy and agricultural vehicle tires. But currently, they have a wider product line on motorcycle tires.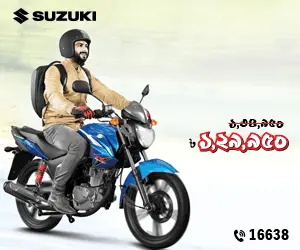 Automotive Tires By Apex Husain
In the Automotive section Apex Husain producing heavy vehicle tires like the Bus, Truck and Lorry tires. Along with those heavy duty tires they are also producing the agricultural vehicle like the tractor and mini tractor tires.
In the light automotive section, they produce the Car, Pickup, and Microbus tires. Furthermore, they also manufacture the tires for Auto Rickshaw and Easy Bikes. Hence they produce different size of inner tubes for their tire and for other types of vehicle tires. So they have quite complete solutions for automotive tires.
Motorcycle Tires By Apex Husain
The Apex Husain was concentrated on producing heavy and light automotive tires from the beginning. But after the success in the automotive segment, they focused on producing motorcycle tires. Meanwhile, they also branded Tourino Tire for the motorcycles.
In the motorcycle tire section, they have both tube type and tubeless tires. Furthermore, they are also producing different size of tubes for their motorcycle tires. In the tubeless tire category currently, they have a wider product line focusing sports motorcycles.
Whereas regular commuter motorcycle tires have a wider category which is dedicated to fuel economy and extreme grip features. On sports motorcycle tire they also have the variant for speed and mileage. Again premium grip category also covered with different models.
Tourino Tire - Made In Bangladesh
So you can see the Tourino Tire has the wider support for both automotive and motorcycles in Bangladesh. Here the most important point of excitement is that all the tires are made in Bangladesh.
Furthermore, their quality is not compromised as the manufacturer described. Here all the raw materials are collected from different foreign sources and adopted the latest hi-tech technologies. Hence feature and quality is an international standard. So Tourino Tire Made in Bangladesh.
Published by Ashik Mahmud
You might also be interested in