Top 100cc Motorcycle For 2018 In Bangladesh
Published On 24-Jan-2018 05:28am , By Ashik Mahmud
The year 2017 was a splendid year for motorcycle market. Many twist & excitements related with motorcycle pushed the market one more steps forward. With that positivism and sequence we can say year 2018 will be another splendid year for motorcycle market and motorcycle lovers. Afterward here we are with Top 100cc Motorcycle for 2018 in Bangladesh. So let's start the New Year journey.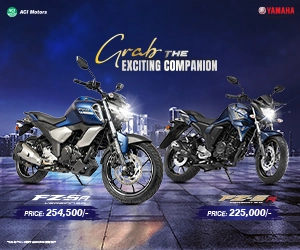 Last year many positive events enhanced the motorcycling and size of motorcycle market in Bangladesh. Motorcycle price reduction, engine capacity limit expansion, launching new motorcycle, motorcycle community gathering, events all the thing just kept the enthusiasts so busy and charmed.
Though unfortunately we didn't get any new release in 100cc motorcycle segment but here is the refreshed list of top 100cc motorcycle for 2018. Here we have segregate the top models considering the commuting features (Source).
Top 100cc Motorcycle for 2018 – Bajaj Platina ES
At the top of our 100cc motorcycle for 2018 list we locked the Bajaj Platina ES. The bike launched in second quarter of last year in our market. The latest update of Platina under the badge Platina ComforTec also is available in India but still not available here. Here we should mention as both the version is quite same but the suspension system got tweaked in ComforTec.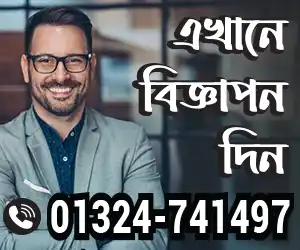 Whatsoever, this is on of the most reliable 100cc commuter in current market. The machine is powered by a 102cc four stroke air cooled engine. The power figure of the engine is 8.02PS and the Torque is 8.06NM. Moreover the company declared fuel economy figure is 96.9kmpl that's the significant magnetism for the 100cc commuter motorcycle user.
Also Read: Meiduo Scooters Started Their Journey In Bangladesh
Belonging the same stable and carrying quite same type of engine here we can put the Discover 100 and CT100 in same row with Bajaj Plaina ES. But of-course their engine tweaking and other features are quite different. Whatsoever in Bangladesh Bajaj holds a good position with countrywide after sales service and easy availability of spare parts of their motorcycles.
Top 100cc Motorcycle for 2018 – TVS Metro ES
Coming to the second top100cc motorcycle for 2018 here we placed the TVS Metro ES. The motorcycle already proved its capability among the commuter motorcycle users. This nice looked small motorcycle is so popular for low price, easy maintenance and easy availability of spare parts. Moreover fuel efficiency is another core attraction of the motorcycle.
The TVS Metro ES comes with a 99.7cc capacity four stroke air cooled engine. The engine delivers 7.5BHP of power and 7.5NM of Torque; hence the figure is quite enough for a commuter where mileage is the core concentration of a commuter. Again considering after sales service and availability of spare parts TVS Metro ES also grabbed a good position in the market.
See Nearest Motorcycle Showroom Addresses To You
Top 100cc Motorcycle for 2018 – Hero Splendor Plus
Coming to the third positioned competitor of our today's top 100cc motorcycle for 2018 we kept here Hero Splendor Plus. The motorcycle is damn capable, popular and has long years of successful track records. Hence you may ask why it is in third!
In answer we should say it's a balanced combination of power, fuel economy & comfort. Therefore comparatively it's the better package in 100cc motorcycle category if we consider the average of all the features. But considering mileage it's quite in lag and focused more on power where first two rivals are advanced with fuel efficiency.
Moreover in new Hero Splendor the engine comes with enhanced compression ratio. With that 9.9:1 ratio it somewhat struggles in rural due to motor fuel contamination. On the other side those commuter user who need power in their commuter they literary is standing beside Splendor Pro. Accordingly its 97.2cc engine delivers the 8.36PS of Power and 8.05NM of Torque. So considering all, we just put this all-rounder in the middle of our list.
Top 100cc Motorcycle for 2018 – Keeway RKS 100
Here in the fourth of our top 100cc motorcycle for 2018 we stamped the name Keeway RKS 100. This is one of the good featured motorcycles in 100cc segment. From the looks and design with added features its smart enough to get in position of our list.
The motorcycle is commuter in core but very much focused with new ages trend. Hence the young age and corporate type of commuter users are in focus of this motorcycle. The motorcycle comes with 99.7cc four-stroke engine with the power figure of 5.5Kw and torque of 7.0NM.
The motorcycle is quite a new entry in our market, therefore spare parts and service availability is quite limited. But up on time the distributor may expand their after sales service to keep position in the market.
See Available Motorcycle Brands in Bangladesh
Top 100cc Motorcycle for 2018 – Runner Bullet 100
At the fifth of our top 100cc motorcycle list we selected Runner Bullet 100. The motorcycle already is rolling on our road from few years. It averagely has a good track result but unfortunately still their after sales service is not so expanded.
The motorcycle runner comes with a 100.54cc engine with 4.8KW of power and 7.0NM of Torque. The motorcycle is designed with very strong steel pipe frame and the design focused with core commuter's needs. So in country sides it's so popular therefore it entered into our refreshed list.
See All Updated Motorcycle Prices Here
Top 100cc Motorcycle for 2018 –

Lifan Victor-R Classic 100
At the last of our list of top 100cc motorcycle for 2018 we sorted out a motorcycle which still not so frequent in the market but has the potentials. The motorcycle is designed with a classic look. It comes with a small engine but nicely can serve as commuter in our daily life. Yes the motorcycle is from Lifan and that is Lifan Victor-R Classic 100.
The motorcycle is quite small in dimension with a 100cc four stroke engine. It literary designed and focused for those commuter users who are diehard fan of classic looked motorcycle and love the legacy. Moreover due to low saddle height and small dimension it can be handled very easily. Therefore it also can be a nice option for the entry level user, ladies and for the learners.
Therefore we are not putting this nice looking motorcycle in our top list but tagging with due to potentiality. But again we can guess it can be a nice classic looked companion for you in the year 2018.
So readers at the end of our feed hope you have enjoyed our top 100cc Motorcycle for 2018 for Bangladesh. You know this is not last but expecting these bikes may serve you better for your commuting in 2018. Hence feel free to argue or debate in favor of your favorite one. Therefore waiting for your comments thanking you all.
Published by Ashik Mahmud
You might also be interested in