Team YRC Distributed Relief to the Helpless During the Pandemic
Published On 30-Mar-2020 07:12am , By Raihan Opu
In Bangladesh ''Corona" virus has attacked the human being just like it did to the people around the world. It is declared a pandemic by the World Health Organization (WHO). It already spread over 200 countries & killed so many around 35,000 people around the world.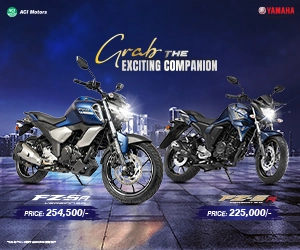 Coronavirus spreading with community transmission like a man to man. For that reason almost every country going into a lockdown process and people going into home quarantine so that the coronavirus can't spread so much. But it is difficult for those people who are day labor to stay home. For day labors it's a difficult situation because there will be no work and they will not get any kind of money. So they are pretty much helpless. Some people so far we have seen have come in their aid. From the biker's community, many bikers came forward to help them & yesterday Yamaha Riders Club (YRC) also came forward to help these helpless people.
Team YRC with collaboration with ACI Motors Ltd always came forward to help in this kind of situation. They always help people when disaster came. Last winter they distribute blanket to the helpless people on the roadside. Now in this corona situation, Team YRC came to help the poor people who are helpless in this situation. YRC distributes daily needs like Chal, Dal and other foods. YRC arranged this program not only in Dhaka but also in Khulna, Barisal, Comilla, Chittagong, Jhalkathi, Jessore, Mymensingh.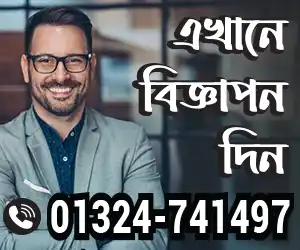 Coronavirus still hasn't spread in Bangladesh as it did in many countries across the world, but the thing is we have to stay safe. For that, we have to stay home for some days but it's not easy for everyone.
YRC always being a not only club they are always beside the helpless people of Bangladesh. They are doing a great job in this situation. Maybe other bikers club and company came forward to help and contribute to society.
This corona situation is a pandemic to the world. So if you want to stay safe then stay at home until or unless there any kind of urgent necessity to go out from home. Thank You.
To see the details Yamaha Bike price in Bangladesh and Yamaha showroom near you visit our website. Stay with us for more update motorcycle news.
Creating a value of life isn't easy. But creating life valuable is easy. So I tried to creating value and make an impact. I like to work in a team that is cooperative and helpful. I like to share my knowledge and skills for the betterment of the company. Always find out the opportunities and use in a proper way.
You might also be interested in