Suzuki Hayate Cashback Offer - Up To 20 Thousand Taka Discount!
Published On 05-May-2019 02:46pm , By Ashik Mahmud
Rancon Motorbikes - Suzuki Motorcycle Bangladesh has announced Suzuki Hayate Cashback Offer during the month of Ramadan. They have announced Up To 20 Thousand BDT Discount of Suzuki Hayate!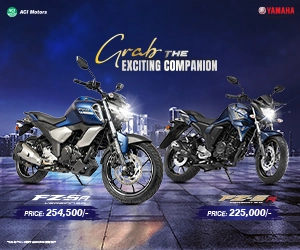 Suzuki Hayate is a 110cc motorcycle from Suzuki. It has been around for a really long amount of time, but recently the model was refreshed with some new graphics and some engine tweaks. Suzuki Motorcycle Bangladesh has been giving away various kinds of discount offer on most of their motorcycles since the beginning of the year. Even a month back they were giving exclusive discounts of their popular motorcycles, and right now they are giving away huge cashback offer on Suzuki Hayate. Lets See Suzuki Gixxer price in Bangladesh here.
Suzuki Hayate Cashback Offer
In this month of Ramadan, Suzuki Motorcycle Bangladesh is giving away Suzuki Hayate Cashback Offer. In this offer, the customer will get an immediate 20,000 BDT cashback upon purchasing the bike. Not only this, but with every purchase, the biker will get a Suzuki branded helmet as a gift from Suzuki Motorcycle Bangladesh. Current Price of Suzuki Hayate 110 is 1,14,950 BDT. Upon purchasing the bike, the customer will get a 20,000 BDT Cashback. This Suzuki Hayate Cashback Offer is applicable to all Suzuki Motorcycle Showrooms in Bangladesh.
Suzuki Motorcycles has become one of the most popular motorcycle brands in Bangladesh, especially among the youth mainly because of their 155cc Suzuki Gixxer and it's variants. Recently, They have launched Suzuki GSX-R150 in Bangladesh with really competitive price tag. They have also launched Suzuki Burgman 125, a premium scooter, and meanwhile they are giving away cashback and discount offers to their commuter model, Suzuki Hayate.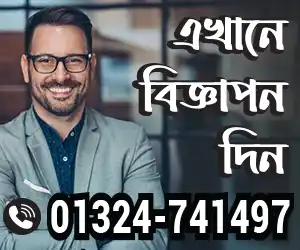 Suzuki GSX-R150 Launching Video
The EID season is one of the most important season to buy a motorcycle in Bangladesh because most of the companies give out various kinds of Offers. In this season, Honda, Hero, Bajaj and Yamaha have already declared EID offers or really interesting offers, and Suzuki now joins the streak with this Suzuki Hayate Cashback Offer and hopefully in coming days, more offers from various companies will follow!
Published by Ashik Mahmud
You might also be interested in