Suzuki Gixxer 155cc 7000 KM User Review - Kawsar Rahman Khan
Published On 18-Aug-2020 04:31am , By Raihan Opu
Suzuki Gixxer 155cc 7000 KM User Review
I am Kawsar Rahman Khan. I live in Fatehpur village of Tangail Sadar. I am studying in Honor's final year. I am 22 years old. Today I will share the story of the first bike of my life with Suzuki Gixxer 155cc running 7 thousand km in 1 year.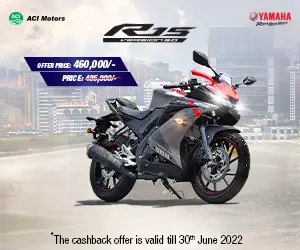 I didn't have much interest in bikes when I was younger, because my father was a farmer. So buying a bicycle was a big dream for me. So I never dreamed I would be able to buy a bike one day. When I was in 10th class in 2013. Then my mama bought the first bike Honda 80cc. I was with my uncle then and I was wondering when I could get on the bike. But after 4/5 months of use, Mama suddenly sold the bike and left the country. You can say right from then on, 1 other kind of love worked towards the bike.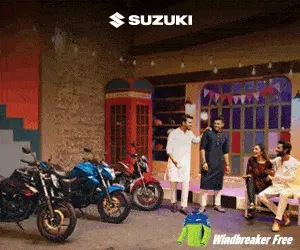 I passed SSC and joined to teach in coaching. At that time I was getting a very low salary. Thus I passed the Inter. Gradually I started earning good money through tuition. And since then I have been crazy about bikes. Bikes are a force that helps 1 person make new friendships with many people. Again, you can go wherever you want. I said I would buy a bike at home because I had some money but as a boy, my family refused to buy it for fear of an accident. But I just told my parents that I would do tuition and go to varsity to buy a bike.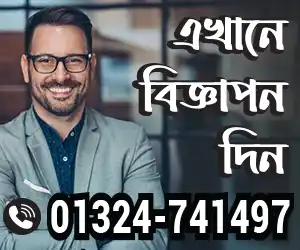 The year was 2017, then I used to earn 20,000 Tk a month by doing tuition. In this way, since then I have been providing money to buy a bike with my own money. First of all, When TVS Apache RTR bike passed in front of me, I just kept looking. Yes! If I had such a bike. I like the RTR bike. One day I joined the BikeBD group on Facebook. Then I saw that there are better bikes than RTR. Then I post in the group, which bike would be better. Everyone talked about Yamaha FZS and Suzuki Gixxer 155cc.
The year was 2018, I didn't have much money for tuition, so I decided to buy RTR. I have the money ready at home. Just at that time, I fell into a big danger, where my bike was finished with one and a half lakh Tk in two days. Buying my bike is like a dream come not true, No more chance of buying bikes. I had many dreams, I used to talk to my friends all day and in a few days, I will buy a bike. I told everyone at home that I would take good care of my bike. But luck took me away from the bike.
Suzuki Gixxer 155cc Review
Even then, without breaking down, I started arranging money again by the grace of Allah. I increase the amount of tuition. And I made 1 lakh 70 thousand Tk again in 1 year by the grace of Allah through tuition. Then there was a bull in the house which was sold 4 days before Eid and got 80 thousand Tk. The year was 2019, then 2 days before the Eid of Qurbani, I got the bike.
I decided to buy the bike through this BikeBD group. After seeing the Suzuki Gixxer 155cc bike many times in everyone's comments, I thought I would take it. After that, it felt good to ask a few people around. Suzuki Gixxer 155cc was bought from Tangail since my village home is Tangail. I bought it for 2 lakh 15 thousand Tk. And the papers have been Tangail's number for 10 years.
I bought a bike from the showroom and came home. But I can't ride a bike, so Mama brought me on. The feeling of sitting on the back of a new bike on the way was awesome. I remember there was a lot of joy. Thinking of breaking on the way, we left within the RPM limit and left for our destination. In 10 minutes I went to the open field from my uncle and learned to ride a bike. I wanted to learn to ride a bike after buying it myself. By the grace of Allah, I have succeeded. I want to cross many more Roads with my love.
I use the Engine oil provided by Suzuki. First I change the engine oil at 500 km, then I change it every 900 km and I change the oil filter after every 2 engine oil. Engine oil costs only 450 Tk. I give 850 ml of engine oil every time and 900 ml when I change the oil filter
What I changed about the bike -
I change the horn after 1 week of buying it first. Because the sound quality of the horn with the bike is very low.
Then change the engine oil filter after draining twice.
Then I am changing the air filter.
Modify - I have a Suzuki Gixxer 155cc double-disc bike. Model 2018, blue color. I have put the engine kit on the front and bottom for better viewing. When you brake, the backlight comes on. Designing the front headlights.
Some good aspects of the bike -
Looks are different from all bikes.
The backside looks very nice. Especially the 2 silencer pipes attracted me more.
Great control on the bike. I am completely satisfied with the balance and control of the bike.
I'm happy with the mileage, got 38+ in the city, and 41+ on the highway.
I like the suspension of the bike very much. There is no shaking on the broken road.
As the rear wheel of the bike is thick enough. For which cornering does not fill any problem.
Ready pick up is good enough. You can pick up speed very fast. It seems that Gixxer is the best among 155cc bikes.
Top speed is good enough but I got up to 119. I did not try again. Maybe a good biker could lift more.
The digital meter is great, the clock, gear, speed indicator, RPM are all there.
Some bad aspects of the bike -
I don't like the look on the front.
Pillion seat is not comfortable.
Especially the stock horn is not good.
Gear shifting still seems tough and giving gears a lot of noise that sounds annoying.
The price of bike parts in the showroom is much higher.
What I don't like the most is that after running 5,000 km, the fork oil seal suddenly cuts off which I didn't expect to go so fast. I do all the free services of the company on time. I haven't done any work from outside yet. I haven't opened the engine yet.
Long tour with the bike - I didn't go far with the bike. However, I rode 100 km from home to Jamuna bridge without any problem. The Jamuna Bridge has left many memories. And when I go out with my friends, I don't know where to go. No problem at all, I got a good performance. At present, the bike is about 1 year old, by the grace of God, I have not faced any major problem yet, Alhamdulillah. My final opinion about the bike is, if your budget is 2 lakh, then take it without any worries. Always ride after a helmet, no matter the distance. I can survive the accident if I give importance. All will be well. Stay healthy. See the Updated Suzuki Gixxer price in Bangladesh here.
To see the details Suzuki Bike price in Bangladesh and Suzuki showroom near you visit BikeBD.Com. Stay with us for more update motorcycle news.
Written By - Kawsar Rahman Khan
You might also be interested in