Suzuki Gixxer 155 Dual Disc 9000 KM User Review - Tareq Mahmud
Published On 29-Sep-2020 05:43pm , By Raihan Opu
I'm Dr. Tareq. I live in Mirpur. My 1st bike is Suzuki Gixxer 155 Dual Disc which is still my current bike. Honestly speaking I wasn't a fan of biking. I used to drive cars and thought bikes are not safe. but I had to move every day through Dhaka traffic and it was very difficult for me. I lost 3-4 hours every day on road and it was really frustrating.
Suzuki Gixxer 155 Dual Disc 9000 KM User Review - Tareq Mahmud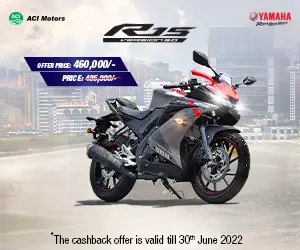 So during my final year, I started taking Pathao and uber rides and it saved a lot of time for me and the rides were really fun. so then I decided that after my graduation I will buy a bike and started talking to my family about it.
I watched bike reviews and follow bike-related pages for 6 months before deciding which bike I should buy. I saw many reviews of BikeBd and also other channels and read reviews in public forums.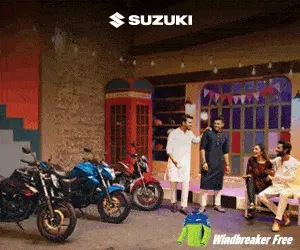 My 1st concern was always safety. so rather than speed the breaking handling Tyre size mattered more to me. but my budget wasn't very big either. So considering everything I decided to buy Bajaj Pulser 150 DD.
But just a few weeks before buying BikeBd released the Suzuki Gixxer review and that really got me attracted. but it was out of my budget. but luckily 1 week before buying it my mother decided to raise the budget.. and I went for Gixxer without a shadow of a doubt.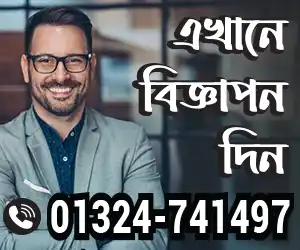 Suzuki Gixxer 155 Dual Disc had everything I wanted. it was good looking it had a gear shift indicator with a fully digital speedometer. double disc wide Tyre good handling and built quality. and now it was in my budget. I bought it from the Mabs union in Sept 2019. it cost 209000 Tk at that time.
I went there with my father's mother's little brother and a very good friend of mine. He has 2 bikes (Yamaha FZ V1 and Honda CBR ) and knows how to ride a bike.
I had a license since I drove the car but I didn't know how to ride a bike.so he went with me to bring the bike back home. My favorite was the black one but my family and friend insisted to take the Merun /silver one..so I went with that we took fuel and brought it back home.
I didn't ride it that day as I didn't know how to ride a bike. The Next day I started riding it inside my garage. I watched YouTube videos about how to ride bikes and I started riding.
It felt good but not good enough because I was in a confined space. then 2 days later when I somewhat got hold of the gear and clutch I took it outside. it felt magical. it didn't take me long to learn as I already knew the rules and regulations of the road. so as soon as I understood how and when to shift gears. I was good enough to go.
I maintained a break-in period quite strictly. I did not get above 60kmph and 5 thousand rpm. maintained till 1600km as per manual. The bike slowly started freeing up. I used to go to Purbachol whenever I could to complete my break-in period quicker.
Let's talk about features -
This bike has excellent handling.
It's very nimble in the streets and a good turning radius.
it's very easy to go through traffic.
The sitting position is comfortable and upright.maybe not as much as hornet or Fz but still comfortable enough.
However, the pillion seat is not comfortable enough especially for female pillion.
good ready pickup.
fast acceleration.
good brakes.
wide MRF Tyres.
good grip in wet conditions as well and good built quality.
plastic material and paint quality are good.
Looking glass position and design is good.
Meter consoles give clock gear indicator rev counter and 2 odometers.
Exhaust sound is good but kinda gets distorted if the bike rides for too long at a stretch.
The headlight is not enough for the highway at all.
Now lets come to its maintenance - I took good care of it from day 1. I changed engine oil on 300km then on every 500-700 km when I used mineral. I shifted to synthetic after 4000km and change it every 1500km.
I have been using shell advanced since beginning both mineral and synthetic. and also I change oil filters every time I change engine oil. I did my 1st service at 300 then on 1000 km and then on every 2000 km. so it's been serviced around 6 times. 1st 5 times from Mabs union service station. and the last time from a local shop in Mirpur.
I am actually impressed by the servicing from the local shop and I have decided to do my servicing from here in the future. I have only used fuel from the trust fuel station since day one. before 2500 km mileage was about 37-42 km . nowadays it's about 47-50kmpl In Dhaka city.
Some may not believe it but trust me it is accurate. and it is due to my maintenance and also smart riding in the streets.
I did not modify anything. I like the stalk look. but I did change the stalk headlight as it was not sufficient and installed 7S LED and also changed the stock horn. I had a small accident. I fell down on a slippery road. and I had to change my handlebar one looking glass.
Other then those I have changed the front brake pad once. cable clutch once and air filter once. I do not check top speeds. I believe in safe riding. but I got top of 118 km with this bike. Now let's come down to 5 good and bad sides about this bike.
Good sides -
Good built quality and a compact bike
Good handling
Good breaking
Good acceleration
Good mileage
Bad sides -
Pillion seat is not comfortable
suspension can be softer
It is not very muscular looking compared to other bikes of this segment
In the long ride, the engine performance tends to drop slightly and noise also gets slightly distorted
The headlight is not enough
Overall this is a bike that gives you thrill comfort safety looks within your budget. I am very happy with this bike and I'm sure those who have maintained it properly are also very happy with it. If you are planning to buy this bike. you will not be disappointed. Lets See Suzuki Gixxer price in Bangladesh here.
If You want to Find Suzuki Bike price in Bangladesh and Suzuki Bike showroom near you visit Our Website. Stay with us for more update motorcycle news. Thank you everyone.
Written By - Tareq Mahmud
You might also be interested in