Suzuki Gixxer 155 DD(Dual Disc) 12100 KM User Review - Imran
Published On 13-Dec-2020 09:33am , By Raihan Opu
I am Imran Khan Ashiq, born and brought up in Chattagram. My first bike was a Yamaha Fazer. But here I will be telling you about my current bike, the Suzuki Gixxer 155 DD (Dual Disc) 2019. I have been riding the bike for 12,100km.
Suzuki Gixxer 155 DD(Dual Disc) 12100 KM User Review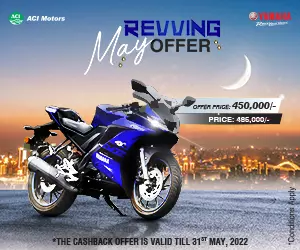 My desire to own a naked sport bike has been around for a long time, and I have a different kind of confidence in Suzuki, as it is a Japanese company. I want to travel around the world on a bike.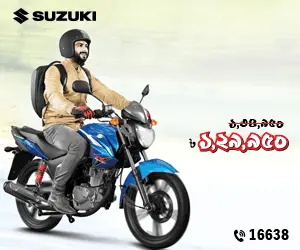 No other vehicle can offer such a feeling. Only a bike allows you to see nature up close. When I bought the Suzuki Gixxer 155 DD bike, the show-room price was 2 lakh 30 thousand BDT. I bought this bike from Chaumuhuni, Chittagong on 18/02/2019. My proudest moment was when I wrote my name in the ownership register.
I will never forget the day I went to buy a bike. One of my friends accompanied me on that day. After completing all the formalities, finally, I bought my Lal Pori and brought her home.
Only bike lovers can know what it feels like to buy a bike with their hard-earned money. In my opinion, it feels as good as getting married. I think the Suzuki Gixxer 155 DD is an extraordinarily royal bike.
This bike has an extraordinary amount of power, and the braking is as good as the power. Of all the good-looking bikes in Bangladesh, the Suzuki Gixxer is the best looking in my opinion.
The engine of the Suzuki Gixxer 155 is much more refined and smoother. It has an engine of 154.9cc. With 14.1bhp of power at 8000rpm and 14.0Nm of torque at 6000rpm, the bike is a beast. Engine oil of Suzuki Gixxer 155 is 850 ml. The engine has a clear glass window that shows the level of engine oil which is very important.
Click To See Suzuki Gixxer 155 Review Bangla
The engine sound of the Suzuki Gixxer 155 DD is good and at high rpm, the sound has a nice ring to it. When you hear the starting sound of the bike you will understand how powerful it is. I don't think any other bike has better sound than the Suzuki Gixxer 155 DD.
If I talk about the service, I have done all the services in time as per the user manual of the bike. So far, I did eight services. Before the bike completed 2500 km, I got around 38-40 kmpl of mileage. After that, I have been getting 42-45 kmpl of mileage in the city and 45-50 kmpl on the highway.
I mostly take care of the bike on my own. I regularly clean the chain and lubricate it, checking the tire air pressure once a week, and washing it regularly has become my hobby.
I have been using Motul's engine oil from the beginning. First 2000 km I used mineral engine oil, then I started to use Motul (7100) 10w 40 grade synthetic engine oil.
I haven't done any major modifications to my bike. Just changed the horn and the headlight. I don't have to change anything regularly other than the oil filters and the brake pads. I don't promote speeding, but on a trial basis, I got a top speed of 115 kmph. I didn't try beyond that.
I have been to Cox's Bazar many times by bus, but the feeling of going to Teknaf via Cox's Bazar by bike was beyond explainable. I have also been to Kaptai, Rangamati, Bandarban, Sajek with this bike.
Some pros of the Suzuki Gixxer 155 DD are -
In simple words, the engine performance of the bike is unquestionable
The bike is nimble and easy to maneuver in traffic
The bike is very stable at corners
Easy to ride up and down the hill
Some cons of Suzuki Gixxer 155 DD are -
The seats are quite hard and the pillion seat is a bit high
Low powered headlight
Low horn sound
My wife says that this bike is my 2nd wife, and I agree. Buying a bike with your hard-earned money is a feeling that is beyond words.
If You want to Find Suzuki motorcycle price in Bangladesh and Suzuki motorcycle showroom near you visit Our Website. Stay with us for more update motorcycle news. Thank you all.
Written By - Imran K Ashiq
You might also be interested in