Suzuki Cashback Offers Up To 25000 BDT For The Month Of Victory
Published On 05-Dec-2020 11:36am , By Raihan Opu
Suzuki Cashback Offers Up To 25000 BDT
Suzuki is offering up to 25,000BDT of cashback on selected motorcycles. Suzuki Bangladesh, operated by Rancon Motorbikes Limited, is giving this Suzuki Cashback Offer to celebrate the 50th Victory day of Bangladesh. Suzuki is giving this offer on most of its motorcycles of all segments. This offer will be valid throughout December 2020.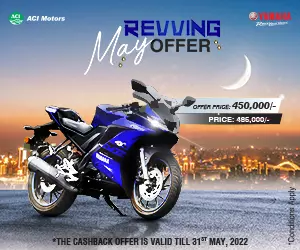 Suzuki Cashback Offer 2020
Suzuki is one of the biggest motorcycle brands in the world. It is also known as the Japanese giant in the motorcycle industry. The GSX-R series of Suzuki is one of the most popular motorcycle series in the world.
This year Joan Mir, Suzuki Ecstar MotoGP team rider, won the MotoGP title with seven podium standings. Suzuki is marketing in Bangladesh through Rancon Motorbikes Limited and has launched multiple bikes, which include the Suzuki Samurai 150, Suzuki Bandit, Suzuki GSX 125, Suzuki Gixxer 2020, and Suzuki Gixxer SF 2020.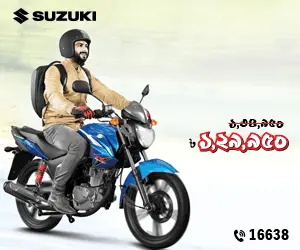 Suzuki Bandit, a naked sportbike, got launched this year in August. As soon as the Suzuki Bandit launched, it received quite some popularity as people were waiting for this motorcycle to launch.
Suzuki is offering a 10,000BDT cashback on the Suzuki Bandit. The official price of the Suzuki Bandit is 3,29,000BDT and now the offer price of Suzuki Bandit will be 3,19,000BDT. Suzuki Access 125, is a commuting scooter by Suzuki.
Suzuki Access is known as one of the most popular scooters in Bangladesh, and its Disc variant is even more popular than the regular one. The Drum version of the Suzuki Access 125, also known as the Suzuki Access 125 (Drum) is going to have a staggering 22,000BDT cashback, while the Disc variant, also known as the Suzuki Access 125 (Disc) is going to have a 25,000BDT cashback.
Suzuki Let's is a sports commuting scooter. The Suzuki Let's has been a very underrated, yet very sporty and qualified scooter in the scooter world. The customers of the Suzuki Let's will get a cashback of 13,083BDT.
The Suzuki Hayate is one of the most popular commuting motorcycle series in Bangladesh. The Suzuki Hayate has three different versions, which are the Suzuki Hayate, Suzuki Hayate EP, and the Suzuki Hayate Special Edition.
The Suzuki Hayate EP's price is being brought down by 10,000BDT to a price of 99,950. The Suzuki Hayate Special Edition is going to shed 5,000BDT, while the customers of the regular Hayate will have a cashback of 10,000BDT.
Rancon Motorbikes Limited is celebrating the 50th Victory day of Bangladesh by giving its people more affordable options of the famous Japanese motorcycle brand Suzuki. It can be expected that more and more people will be able to buy their favorite Suzuki Motorcycles this December 2020 due to the Suzuki cashback offer.
You might also be interested in