Suzuki Is Giving Up To 25000 Cashback Offer March 2020!
Published On 04-Mar-2020 11:52am , By Raihan Opu
Suzuki is giving an offer for the month of March 2020. This is a Cashback Offer and customers will get up to 25,000/- BDT cashback on this offer. This cashback offer march 2020 is mostly on the commuter bikes and scooters from Suzuki.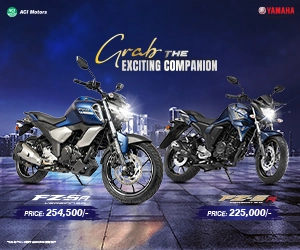 Suzuki Cashback Offer March 2020
In this offer, Suzuki is giving 10,000/- BDT cashback on Suzuki Hayate old version and 5,000/- BDT cashback on Hayate new graphics edition. But sadly they are not giving any discount or cashback on the Hayate EP version which has a price tag of 109,950/- BDT.
Suzuki has 3 models of scooters in the scooter segment. One of them is Suzuki Access. Access has two versions, one is disc brake and the other one is drum. On the drum brake version, Suzuki is giving 22,000/- BDT cashback and on disc brake, they are giving max 25,000/- BDT cashback. Suzuki has one of the stylish scooters in Bangladesh, which is Suzuki Burgman. They are giving away 13,083/- BDT cashback on this stylish scooter. Right now the price of this scooter is 235,917/- BDT. Lastly, there is Suzuki Lets which is a stylish commuter scooter in Bangladesh from Suzuki. Suzuki is giving away 13,083/- BDT cashback on this scooter.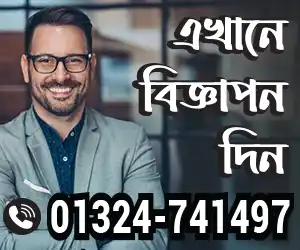 Suzuki Hayabusa Motorcycle In Bangladesh
News is 6th Dhaka Bike Show is coming up. Every bike company brands wait for this event, cause it is one of the biggest events for bikers. In the previous two years at Dhaka Bike Show Suzuki had a really big surprise for the bikers.
On 4th Dhaka Bike Show Suzuki displayed the dream bike of many bikers which is Suzuki Hayabusa and on the 5th Dhaka Bike Show they are come up with legendary 1800cc Suzuki Boulevard M109R. If Suzuki joins this event we hope they will come up with a big surprise for bikers just like the past. Dhaka Bike Show 2020 is coming up this month, and Suzuki came up with this offer. we hope this offer will help the biker to get their desired Suzuki motorcycle and scooters.
To see the details Suzuki Bike price in Bangladesh and Suzuki showroom near you visit BikeBD.Com. Stay with us for more update motorcycle news.
Creating a value of life isn't easy. But creating life valuable is easy. So I tried to creating value and make an impact. I like to work in a team that is cooperative and helpful. I like to share my knowledge and skills for the betterment of the company. Always find out the opportunities and use in a proper way.
You might also be interested in